A Buyer's Guide to the Best Wireless All-in-One Printers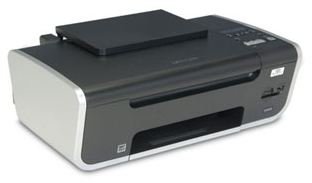 Wireless home and home office networks are so popular that it is amazing how many people still have a wired printer connected to their computer. All-in-one wireless printers have significantly come down in price over the last year. Read this buyer's guide to explore the Top 5 wireless all-in-one printers for your home or home office network.
1 – Lexmark X4650
On the budget end of the list is the Lexmark X4650 all-in-one printer. Supporting 802.11b/g WiFi connectivity, the X4650 is capable of printing up to 4800x1200dpi images at 18 pages per minute (ppm). Its 3,000 page per month duty cycle is perfect for the busy family needing to print out everything from photos to invoices to homework.
With a street price of US$97.97, this is one of the best bargains you will ever find on a wireless all-in-one printer.
2 – HP OfficeJet J4680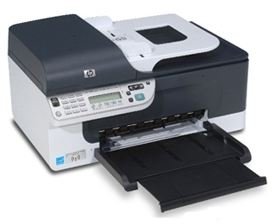 A slight step up from the Lexmark above, the HP OfficeJet J4680 offers a few more features at a slightly higher price. Also supporting 802.11b/g WiFi connectivity, the J4680 sweetens the deal with fax capability, a feature not often found on an all-in-one printer at this price. Its 4800x1200dpi color resolution, 22ppm speed, and 3,000 page per month duty cycle put it in about the same class as the Lexmark with a few extra bells and whistles.
The HP OfficeJet J4680's street price of US$129.99 more than justifies the added expense to get a few extras.
3 – Canon Pixma MX860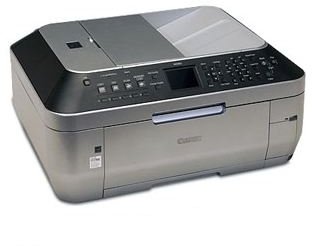 For those wanting the best printing quality possible from an all-in-one printer, the Canon Pixma MX860 just may be the printer for you. This WiFi 802.11b/g all-in-one features a staggering 9600x2400 dpi print resolution and fax capabilities making it an all-in-one that can do it all and then some. Capable of printing a 4x6 photo in under 41 seconds, the Pixma MX860 from Canon puts other color printers to shame.
The features, speed, and print resolution of the Canon Pixma MX860 easily justify its US$139.99 street price.
4 – HP Photosmart Plus B209A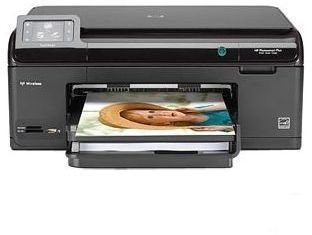 HP's Photosmart line of printers is well known for durability and reliability making the slightly higher price of its all-in-one printers a bit easier to swallow. The B209A's 4800x1200 dpi resolution, 28ppm color print speed, and 2,500 pages per month duty cycle are nothing to write home about. Still, its conveniently placed LCD preview display is perfect for when you want to get your printing right the first time. Although not the only all-in-one wireless printer to sport an LCD display, HP knows how to get it right the first time so you can too.
Carrying a street price of US$149.99, the HP Photosmart Plus B209A is the right choice when you want dependability and you are willing to pay for it.
5 – Brother MFC-795CW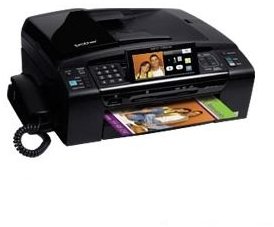 At the top of the list in both features and price, the Brother MFC-795CW is reserved for those who want the best and nothing less. Featuring both 802.11b/g WiFi connectivity, fax capability, and a 5-inch touchscreen color LCD display, this all-in-one is ready to tackle everything your home and home office can throw at it. The MFC-795CW's print quality is the best for a home printer and will make your reports, presentations, and photos come alive with vibrant colors and amazing clarity. For the price, it doesn't get any better than this for a wireless all-in-one printer.
The Brother MFC-795CW's street price of US$179.99 is a bit more than other all-in-ones in its class, but few can match the print quality this Brother offers.
Conclusion
Wireless all-in-one printers have grown in popularity as their prices have dropped in the past year. If you are running a home wireless network, consider ditching your out-of-date wired printer and treat yourself to the convenience and quality of one of the best all-in-ones available.