The Top Five Best PSU for 2010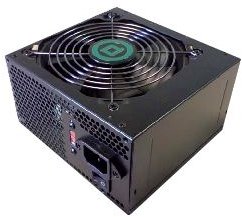 Power supply units (PSUs) are often judged simply by their wattage rating. The average computer user and the amateur computer builder believe that a 1000-watt power supply must be better than an 800-watt power supply. However, there are some other ratings to consider when choosing a power supply for your power-hungry computer. Learn about the Top 5 power supply units and the ratings that put them at the top of the list.
1 – Diablotek PHD750
The Diablotek PHD750 is an excellent PSU for a mid-level computer that doesn't require massive amounts of power. Its 750 watts make it an excellent choice for dual and quad core processors and its 21 amps are enough for one PCIe video card. The standard 140mm fan provides more than enough fresh air to keep this PSU cool and running smoothly. With a street price of $US69.99, this is also a great choice for a computer on a budget.
2 – Ultra X4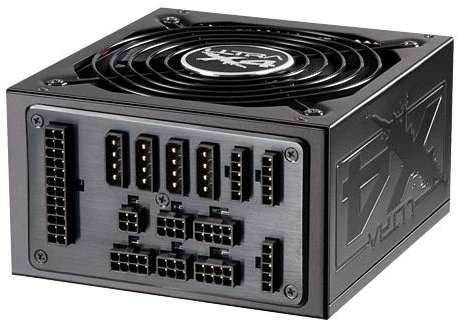 Like the Diablotek above, the Ultra X4 also features 750 watts of power. However, the wattage rating is not the only criterion you should use to compare these PSUs. The Ultra X4 features 54 amps, quite a ratings jump from the Diablotek's 21 amps. This power supply is a great choice for mid-level gaming and is especially suited for multiple video card SLI and Crossfire configurations. Modular in design, this PSU is a breeze to install. With a street price of US$129.99, this is a bargain for a mid-level PSU.
3 – Corsair HX850W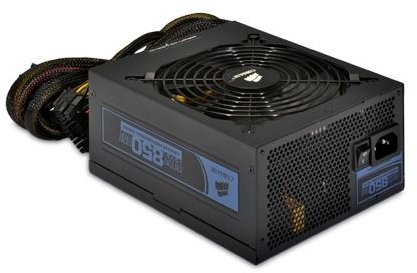 From the famous computer memory manufacturer, Corsair's HX850W 850-watt power supply sports some impressive ratings. On a single 12-volt rail, the HX850W delivers an impressive 70 amps rating. This PSU is a great choice for computers running extra features such as a multiple video cards using either SLI or Crossfire technologies, multiple RAID disk arrays, or power-hungry multi-core processors. Aimed at the lower high-end market, this PSU does not feature a modular design. With a street price of US$179.99, this PSU is more for the computer enthusiast than the casual user.
4 – OCZ Series Gold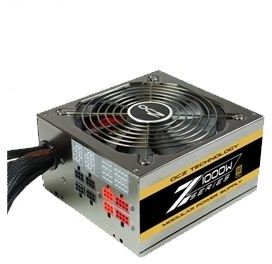 If you need a lot of juice for gaming and other power-hungry hardware applications, the Series Gold from OCZ is a powerhouse of a PSU. Intended for the high-end market, this PSU features 1000 watts and a whopping 83 amps rating making it great choice if you run two or more video cards at the higher end of the graphics card spectrum. Modular in design, this PSU leaves enough empty space inside your computer for excellent airflow. With a street price of US$229.99, this is one power supply unit that delivers for a hefty price.
5 – Ultra X3 ULT40070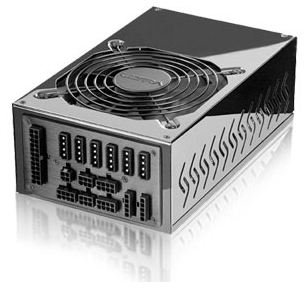 Ultra's X3 ULT40070 PSU makes the top of the list with its 1600 watts and astounding 117 amps ratings. Featuring automatic 130v/220v switching, a modular design, and 10 SATA power connectors, this power supply unit is clearly intended to power a lot of hardware inside one computer. Capable of powering just about anything, the Ultra X3 ULT40070 sports ratings that top the list in the PSU market. With a street price of US$319.99, the X3 ULT40070's price tag is not for the faint of heart. Still, it is nice to know that some manufacturers are willing to put this kind of powerhouse on the market for those applications that require raw power and convenient features.
Conclusion
You should never judge a power supply based on its wattage rating alone. The Diablotek and Ultra X4 PSUs above with their equal 750-watt ratings prove that there are other ratings to consider when shopping for a power supply unit. At minimum, look to the PSU's wattage and amps ratings when juicing a power-hungry computer.