A Buyer's Guide to the Best Solid State Netbooks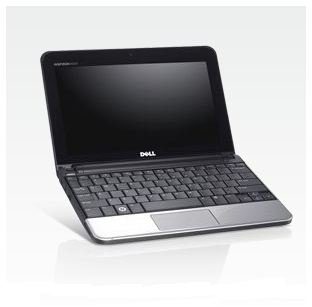 The relatively recent release of solid-state drives (SSD) created a short-lived upheaval in the computer industry as consumers braced themselves to find out whether solid state drives were the way to go in laptops and other computers. Unfortunately, few computer manufacturers offer solid state netbooks and consumers have no reason to believe that this will change anytime soon.
Windows 7 and Netbooks
One of the problems with using a solid-state drive in any computer is that they are not yet available in sizes larger than 128GB. Even at that size, the price-to-gigabyte ratio is off the chart in comparison to the typical spinning platter hard drives found in most desktop and laptop computers.
The recent release of Windows 7 further dampened the spirits of those searching for solid-state hard drives. With a minimum hard drive requirement of 16GB for 32-bit systems and 20GB for 64-bit, nothing less than a 32GB solid-state drive is required to run Windows 7.
One alternative to this problem is to use Windows XP or Microsoft's Windows 7 Starter edition, both of which require less storage space than Windows 7 for a full install. Still, some manufacturers have kept the solid-state dream alive for buyers of netbooks. Read on to learn about the top 3 solid-state netbooks.
1 – Dell Mini 10
Dell's Mini 10 and Mini 10v series of netbooks offers an expected small package filled with the best features you can stuff into a netbook. Shipping standard with 16GB SSDs, Dell does offer the option to upgrade to a 32GB solid-state drive. Standard 16GB solid-state drive Mini 10s ship with Linux UBUNTU 8.04 while the 32GB ships with Windows XP.
The pricing of Dell's Mini 10 series of netbooks is quite reasonable for a computer of this size. Ranging from US$329 to US$424, these computers are priced below Dell's line of mini-notebooks making them true netbooks.
2 – HP Mini 1115NR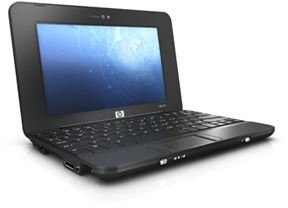 Similar to the Dell above, HP's Mini 1115NR netbook offers both 16GB and 32GB solid-state drives. Unlike the Dell, this netbook is only available with Windows XP. Its 1GB of DDR2 memory and Intel Atom processor are unlikely to power Windows 7.
Priced slightly higher that Dell, the HP Mini 1115NR netbook has a street price of US$450. Still, the standard package does ship with a webcam, perhaps justifying the slightly higher price.
3 – SONY Vaio P Series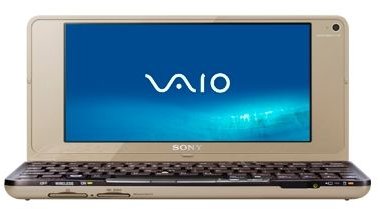 SONY categorizes its Vaio P Series computers as netbooks, although some questions whether they should qualify to carry this moniker. Although these computers feature 8-inch screens, their price tag betrays the right to call these netbooks. At US$999.99, these netbooks rival the prices of most mainstream notebooks and laptops.
Still, if you have your heart set on a solid-state netbook, the Vaio P Series does not disappoint. Its 64GB SSD and 2GB of RAM offers enough power and storage space to run just about any operating system you desire. The Vaio P Series ships standard with Windows 7 Home Premium bridging the gap between underpowered netbooks and full-featured notebooks.
Conclusion
The promise of solid-state netbooks in late 2007 fizzled out for several reasons. A few of these reasons include the release of Windows 7, the small storage capacity of solid state drives, and a general misunderstanding about why solid state drives are a good idea in the first place. The solid-state netbooks that remain are hard to find. If you really have your heart set on a solid-state netbook, you will not be disappointed with any one of the 3 discussed above.
Solid State Drives
Review Transcend's 128GB external SSD