The Best Home or Home Office All in One Printers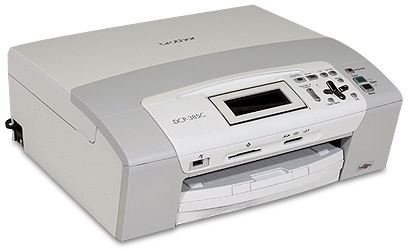 Buying an all-in-one printer can be a significant contributor to saving both money and space in your home or home office. Not only are they convenient and compact, they often cost less money than buying separate components to do what one all-in-one printer can do. Read this article to learn about the top all-in-one printers for your home or home office.
1 – Brother DCP-385C
At the cheaper end of the scale, the Brother DCP-385C is one of top money-saving choices when it comes to all-in-one printers. Featuring a 6000x1200 dpi print resolution and 2,500 page per month duty cycle, this all-in-one would be best for homes that don't do a whole lot of printing. The 30ppm black and 25ppm color printing speed means you won't be standing around forever waiting for the printer to finish printing.
It can be found with a street price of under US$120, so this one could be the right choice for penny pinching in a troubled economy.
2 – Canon Pixma MP490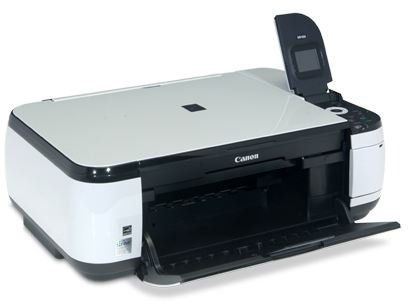 The Canon Pixma MP490 is a compact printer that is perfect if you need a bit more from an all-in-one printer. Featuring a media card reader and a conveniently-placed LCD preview display, this all-in-one is the right choice if you print a lot of pictures and want to get it right the first time. However, its somewhat disappointing 4800x1200 dpi printing resolution isn't as good as the Brother all-in-one above.
With a street price of under US$50, it is priced for those who are watching every penny but still need the features of an all-in-one printer for the home or home office.
3 – Lexmark X7675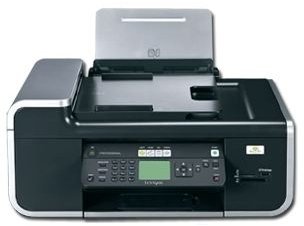 Lexmark's X7675 all-in-one printer is aimed more at the home office market. The printer features an impressive 4800x2400dpi printing resolution and its 5,000 page per month duty cycle means it is ready for heavier printing loads often found in a home office. This Lexmark's most impressive feature is wireless support eliminating the need to run multiple cables if you have more than one computer in the house.
The Lexmark X7675's under US$150 street price is worth the extra expense if you want some of the best features.
4 – HP Photosmart Plus B209A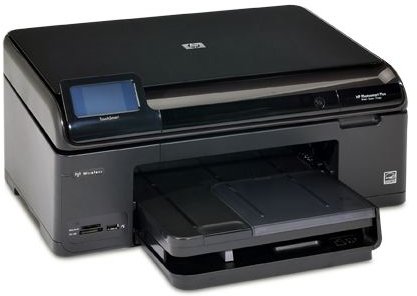 The HP Photosmart line of printers is well known for quality and durability. The HP Photosmart Plus B209A doesn't disappoint with its 28ppm color printing speed and LCD preview display. Both wireless and network ready, this all-in-one printer is the perfect choice when quality, speed, and convenience are what you are looking for.
With a street price of under US$100, the HP Photosmart Plus B209A is not the cheapest all-in-one printer on the market, but you would be hard pressed to find one that has this many features and offers this kind of quality.
5 – Epson Artisan 810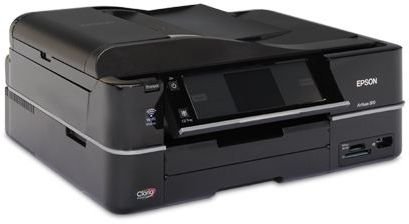 At the top of the list is the Epson Artisan 810 all-in-one printer. This printer's 5760x1440dpi printing resolution coupled with its astonishing 38ppm printing speed (both black/white and color), this all-in-one is made for the serious home or home office user. Most impressive is this printer's large LCD preview display. Network, wireless, and fax ready, the Epson Artisan 810 can do it all and then some.
With a street price of under US$200, this printer is a much larger investment than any other printer on this list. If you need the best and don't want to settle on anything, this is the printer for you. When on sale, the quality of the printer makes the bargain even better.
Conclusion
All-in-one printers can save you time, money, and space in a home or home office. When it comes to all-in-ones, you typically get what you pay for. Quality and features do not come cheap in these printers so be sure to decide up front what features you need and then look for the all-in-one printer that best matches those needs.