What is the Best Computer Power Supply?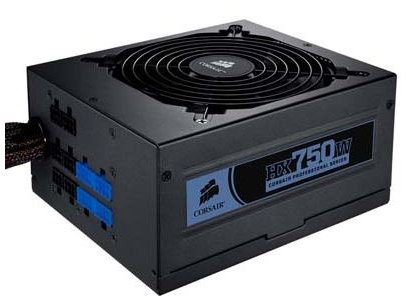 What is the Best Computer Power Supply?
The power supply used by a computer isn't often thought of, but it is important. Because a power supply is in charge of sending the power from the wall socket to all of the delicate components in a modern PC it is critical to purchase one that is reliable and robust. Power supply failure can damage your computer's internal components. Also, not all power supplies are identically efficient. Only a certain percentage of the power drawn from a wall socket turns into usable power from the components in a PC. A good power supply will be highly efficient, and this will help reduce power consumption.
For these reasons, a good power supply is must. The three listed here are among the best.
Corsair 750HX
Corsair is becoming the brand to beat in the power supply business. Corsair offers competent power supplies from 400W to over 1000W. Any of them would be a decent pick, but the mid-range HX750W best encapsulates why Corsair has become so popular.
What's most interesting about Corsair, however, is that they don't actually build their own power supplies. Their supplies are in fact re-badged Seasonic models. This explains why the HX750W, and other Corsair power supplies, are so good. Seasonic power supplies have consistently been reliable, efficient, and quiet. The HX750W is at the top of its class in all three areas.
But why buy the Corsair? There are two reasons. One is that although Seasonic offers a 750W power supply, it is actually more expensive to buy in North America than the Corsair. The HX750W usually goes for about $160, while the Seasonic usually retails at $180. The Corsair also comes with an outstanding seven year warranty, two more than the Seasonic.
OCZ ModXStream Pro 500W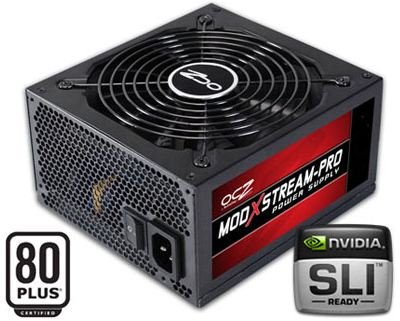 While it is generally a good idea not to go too cheap with a power supply, there are times where the budget for a new power supply is simply too limited to buy a fancy 750 watt monster. That's where the OCZ ModXStream Pro 500W comes in.
The OCZ ModXStream Pro 500W is something of a jack of all trades. It is not the most efficient 500W power supply, but it is close. It isn't the quietest, but it is close. It doesn't offer the cleanest power, but again, it is close. And since the best of these traits are not found in any one power supply, this match of second-bests becomes extremely competitive. The ModXStream Pro 500W also has a trump card - modular cabling, not commonly found in 500W power supplies.
The punch line, however, is the price. The ModXStream Pro has a base price of around $70, and is routinely offered with mail-in rebates. This makes it an amazing value. The link takes you to a site with a $20 rebate until January 31, 2010.
Silverstone Element 400W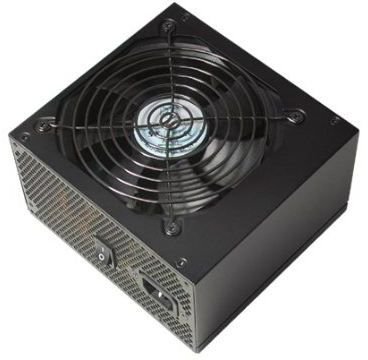 Even when buying a power supply with a relatively small wattage rating it is important to purchase a power supply which is of excellent quality. It is arguably more important, since you're more likely to be operating close to the power supply's maximum capacity. There are many generics available, and they're cheap. But when looking for the best quality possible, the Silverstone Element is the one to buy.
There isn't anything the Element does wrong. It is small, yet it has very long power cables for its price range. It is among the quietest power supplies around, and it is also among the most efficient, achieving a peak efficiency of almost 90 percent. Most importantly of all, the Silverstone Element provides clean, stable power, and easily handles its maximum stated wattage.
Of course, this quality does not come cheap. The Silverstone Element's price of around $80 bucks is far more than most 400W power supplies. Still, it is worth the price and then some, as it blows every other 400W power supply away.