Where to Find Laptop Skinware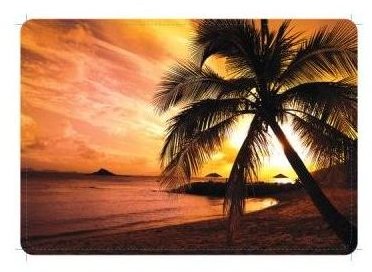 Personalizing your Laptop
There are loads of portable electronic devices nowadays and many people have an iPod, mobile phone or laptop, maybe even all three. As the number of possessions we cart around with us continues to increase a strong growth area has been the personalization market. Companies producing ways for us to personalize our possessions are doing very well and none more so than the laptop skinware manufacturers.
Does anybody really care about fancy laptop casings? Well the evidence suggests that - yes they do! Let's take a look at some of the top options for people seeking laptop skinware.
Cheapest Laptop Skinware
There are a few cheap and cheerful laptop skinware options out there like this palm sunset. It measures 14 inches x 9.9 inches and can fit any laptop if you follow the trimming guide. It is quite heavy duty and will protect your laptop from scratches. It is also removable and reusable and doesn't leave a sticky residue behind. You can get this laptop skin for just $4.99 at Amazon.
Bundle Monster Skins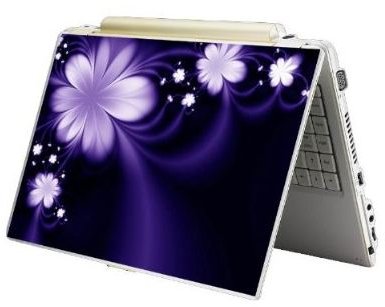 This range of laptop skins comes in a variety of pictorial color styles. They are 14.2 x 10.4 inches and can be trimmed to fit most devices. They prevent scratches and are also dustproof and waterproof for further protection. They stick on to your laptop and are fashioned from a thin vinyl material which is environmentally friendly and gives your laptop a nice finish. The standard price is $9.99 but you'll find them discounted to $8.50 at Amazon.
GelaSkins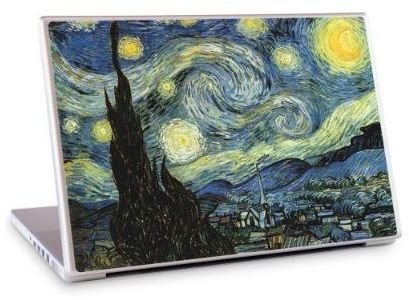 One of the biggest companies to offer laptop skinware is GelaSkins and they have some fantastic images you can use to adorn your laptop. This one is Van Gogh's Starry Night. They measure 15 x 9.8 inches and they can be removed and repositioned without leaving a sticky residue behind. They offer durable anti-scratch protection and the range includes a variety of images from various artists. These ones tend to be a bit more expensive and this option is available for $29.95 at Amazon.
Wide Range of Laptop Skinware
You can find a number of websites dedicated to laptop skinware and LapJacks is one of the best. They offer skins to personalize all sorts of devices and they have loads of laptop skins to choose from including pictures, patterns, flags and animal or nature scenes. For even more choice you could check out aspoke. Once again they offer a wide range of laptop skins and prices vary. For yet more choice check out schtickers where you can actually create your own laptop skin by uploading a personal photo. This is surely the best option for a truly personal touch and you can create a custom skin for just $24.99.
Decoration
The main purpose of laptop skinware is decoration and while they may offer some protection from scratches you should still have a laptop bag to keep your device safe. As you can see the choice has exploded in recent months and if you can't find a laptop skin to suit you then you should create your own. Just make sure you order the correct size to avoid disappointment.