Upgrade Your Desktop Computer's Audio or Sound Card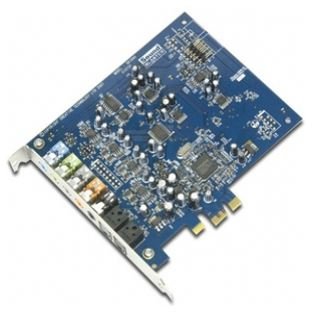 Upgrading a desktop computer sound card is a simple and inexpensive way to get more out of your computer's multimedia capabilities. Sound card technologies move slower than video cards but advances in computer audio from the major sound card manufacturers such as Creative Labs Sound Blasters and Turtle Beach do occur frequently enough to make upgrading a sound card a necessity from time to time.
However, many people are dissatisfied with their audio card upgrade because they didn't ask themselves the three questions below. Before you upgrade your desktop computer's sound card, ponder these three questions and get the most out of your computer's audio.
1 – Do I Need a Separate Sound Card Rather Than Built-In Sound on the Motherboard?
Generally, two main devices deliver computer audio. The first is by a separate sound card that plugs into one of the available ports on your computer's motherboard. These ports include PCI and PCIe slots. The second method that delivers computer audio is a sound "card" built in to the motherboard.
Computers with built-in sound cards are usually ones that are in the mid to low-end range as far as computers go. Computer manufacturers often utilize built-in audio to drive the prices of computers down because it is cheaper for them to use built-in audio rather than include a separate sound card in the package. Although built-in sound has made progress over the last decade or so, a separate sound card can deliver better sound depending on the sound card you choose.
If you do an extensive amount of gaming or if your computer doubles as stereo system, consider a separate sound card that significantly upgrades the sound you get from built-in sound. Creative Labs' Sound Blaster X-Fi series of cards and Turtle Beach's Montego sound cards rarely disappoint.
2 – What Will a New Sound Card Really Do for Me?
This is a tough question to answer if you have never heard how great computer audio can be on a high-end computer. Regardless of how powerful your CPU and video card are, you can still get fantastic audio from your computer by matching the sound card you buy with your needs.
Buying a sound card need not be a difficult experience. Unlike video cards, the sound card market is far less fragmented with far fewer choices. Creative Labs Sound Blaster is the number one selling brand and, quite frankly, the company has never been known to sell junk. Turtle Beach is an alternative to the Sound Blaster offering excellent features at reasonable prices.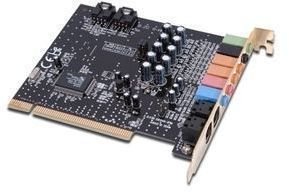 Rather than being bogged down in the details of this and that feature or this and that codec support, look to the mid-range of the sound card market if you feel your computer's audio needs an upgrade. With a street price of US$39.99, the Creative Labs Sound Blaster X-Fi Xtreme Audio is an excellent choice for mid-level computer audio. With a street price of US$59.99, Turtle Beach's Montego 7.1 sound card offers amazing 7.1 surround sound for a mid-range audio card.
3 – Do I Really Want New Computers Speakers Rather than a Sound Card Upgrade?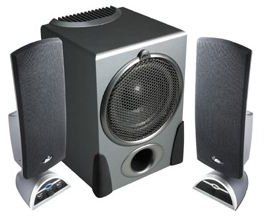 Many people who want better sound from their computers seem to focus too intently on the sound card rather than the device that actually delivers sound. Most of the speakers purchased in computer packages from the major computer manufacturers such as Dell and Gateway are underpowered and under-featured.
A good set of computer speakers can make all the difference. Look for a set that is within the 100 to 200-watt range if you want great sound from your computer. In addition, consider buying a set of computer speakers with a powerful subwoofer.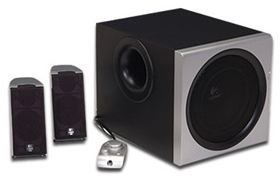 So many desktop computer speakers on the market lack the deep bass needed for great computer audio. Look for a subwoofer within the 50 to 75-watt range. At US$41.99, Cyber Acoustics CA-3550 68-watt speakers are an excellent entry-level choice. At US$149.99, the Logitech Z-2300 200-watt speakers are great for mid-range computer audio.
Of course, you also have the option to choose surround sound in 5.1 or 7.1 configurations. However, before you buy surround sound speakers, be sure your sound card has surround sound capabilities. If not, look for a sound card that has the features you need.
Conclusion
Upgrading a desktop computer's sound card is a simple and inexpensive way to get more from your computer's multimedia capabilities. You need to make a choice of whether you need a separate sound card or if on-board audio is enough for your needs.
Consider carefully what your computer audio needs are before you buy a new sound card. You may discover that you really need a better set of speakers rather than a new sound card. Unless you are an audiophile, look to the wattage as an indicator of the quality of sound you can expect from a new set of speakers. Something in the 100 to 200-watt range should deliver enough power and quality to satisfy most casual users. For more power, be prepared to shell out big bucks for speakers at the high end of the spectrum.