Besides your monitor, the printer is your computer's most important output device. With a good quality printer, you can print photographs, invitations, mailing labels, and even t-shirt iron-ons when you feel like letting your creative juices flow.
There are many options out there for computer printers so it is worth the time to ask yourself the following three questions before you make your final decision. Read on to learn how to get the most out of your printer upgrade.
1 – Should I Buy a Laser or Inkjet Printer?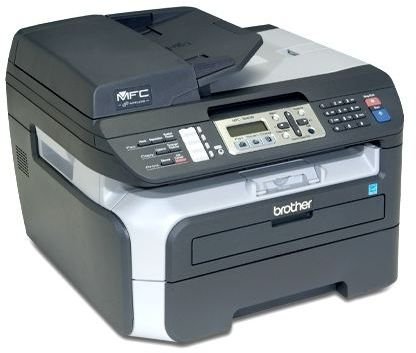 Long gone are the days of the expensive, out-of-my-price-range laser printers that dominated the markets in the 1990s and most of the early 2000-2010 decade. Laser printers are more affordable than ever and are finding their way into many home and home office environments.
One of the biggest complaints people have about inkjet printers is the exorbitant prices of the ink cartridges. Most of the printer manufacturers make their real money on the ink, not the printers themselves. It is no secret that the per-page cost of a laser printer is far less than the average inkjet printer when you factor in the ink or toner.
Unfortunately, laser printers are not suited to printing photographs and other high-resolution images because they lack the ability to produce true-to-life color mixing. Of course, a monochrome laser printer is not suited for photographs at all unless you print only black and white images.
Laser printers, however, produce exceptionally sharp spot-color documents making them a must for home offices and other professional environments. If you want to use your printer for fun, consider an inkjet. For professional purposes, a laser printer is your best choice. Of course, if you don't mind the expense, consider one of each. That would give you the best of both worlds without having to sacrifice some features for others.
2 – Should I Buy a Home or Office Printer?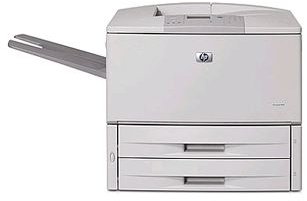 This question is a bit more difficult to ponder because there is no official demarcation where home printers end and office printers begin. Generally, however, office printers have a higher duty cycle, higher paper capacities, faster print times, and more features such as duplexing, multiple paper trays, and near-edge printing.
The choice of whether to get a home or office printer depends on how you will use your new printer. Upgrading to a home printer when you need to print many documents on a daily basis is a sure way to frustration. However, buying an office printer is a wasted expense since you typically have pay good money for the best features.
The ideal here is to go for a printer that sits in the middle between a home and office printer. These printers typically offer good features without a ridiculously large price tag. However, if you really need a powerful and fast printer, don't be afraid to go for a pricey office printer. What you save yourself in frustration will be worth the added expense.
3 – Should I Buy a Color or Monochrome Laser Printer?
Assuming you have your heart set on a laser printer, one of the biggest options to consider is whether to get a color or monochrome (black and white) laser printer. Color laser printers have come down in price so much that soon monochrome laser printers will be a relic of the past.
Color laser printers offer amazing sharpness when you are creating professional documents. In fact, the quality is so high, that you could consider printing your own wedding invitations with one and no one would be the wiser.
Of course, color laser printers are more expensive than their less-equipped monochrome cousins. However, remember that most printers outlast the computers to which they are connected. It is not unheard of for a printer to outlast three or four new computers before finally needing to be replaced. Upgrading to a laser printer is an investment that is likely to last you for 5 to 10 years worth of printing. Consider that fact before you think that color laser printers are out of your price range.
Conclusion
Upgrading a printer is a matter of deciding what you really need and then looking for alternatives that fit those needs. The three big questions to ponder deal with laser vs inkjet printers, home vs office printers, and color vs monochrome laser printers. Think carefully about what you need when upgrading to a new printer because it is likely the last printer you will buy for a long time. Many printers are known to outlast several new computers you are likely to buy over the next ten years to so.