The Best External Portable Hard Drives for This Holiday Shopping Season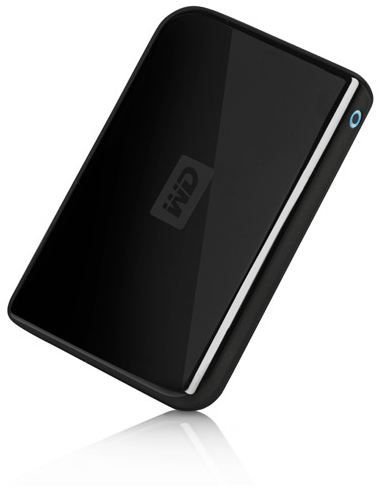 Moving Your Data
Today we live in an ever shifting world where we are constantly moving from home computers, to those at the office or school, to those at remote traveling locations. Many times projects themselves are too large to take up an entire laptop hard drive and the software they use is so dense that it would have difficulty working on a reasonably priced notebook. Instead people are often instituting one or more portable hard drives to help the carry their work in a completely mobile world. Portable hard drives act as the perfect holiday gift as they are decently small and almost everyone can make practical use of them. Here are some tips for buying portable hard drives this holiday season, and some of the best options.
Small Portable Hard Drives
When you are out purchasing a portable hard drive for the holiday season you have to make sure that you are purchasing one that will meet the needs of the person you are buying for. Many people will end up preferring a smaller hard drive that will not take up much room and will not need an external power source. Most larger portable hard drives require you to plug them into a wall outlet, while at the same time plugging them into your computer. If you want a smaller option you can find one without, which is the basis for the Western Digital Passport. This miniature portable hard drive is the alternative to the Western Digital My Book, and really works as a great portable hard drive for easily moving documents. It is not incredibly large and only has USB 2.0 instead of Firewire so it is better to use for text documents rather than large files, such as those used in digital video non-linear video editing. The Western Digital Passport may be one of the best stocking stuffer options, especially since you can usually find it for well under a hundred dollars. For small portable hard drives you are also going to find that the Intel X-25M solid-state drive, which holds 80GB, is also a great option if you are going to be using it in concert with a laptop. In the same field is the Verbatim InSight, which is a fantastic 500 GB portable hard drive that is sleek and small. The Verbatim InSight will usually retail at a low price of $150, but note that you have to stick with USB.
Western Digital Passport
Large Portable Hard Drives
If the person on your holiday shopping list is someone that would use their portable hard drive for multimedia or other types of large applications you are going to want something sizable. Right now you are going to want something around a terabyte, which is about as large as you can find a portable hard drive and still have it be both reasonable in price and reliable in terms of lifespan.The Infrant Technologies Ready NAS NV One Terabyte portable hard drive is widely regarded as one of the best options for a hard drive of that size, though because of its RAID configuration you end up only having 660 GB of actual storage space. What you get for giving up part of your terabyte in the Infrant Technologies Ready NAS NV portable hard drive is a device that you will find incredibly fast, which is perfect for multimedia. If you want a more true terabyte portable hard drive for your holiday gift you may just want to head back to Western Digital with their Elements 1 TB 2.0 External Hard Drive.
Western Digital Elements

High Performance Portable Hard Drive
If you are looking for power and reliability you are going to have to make sacrifices, usually in terms of storage space and size. The best portable hard drives you are going to find are going to have USB 2.0, Firewire 400, and Firewire 800, at the very least. You will want to look to see if it has a warranty. The warranty is not important unless it breaks, but it is a sign that the technology is sufficient enough to last for the time of that warranty. The Vox V1 is a 750 GB high speed portable hard drive, and will really stand up in terms of reliability. There is no good back up software built in, so you will still have to find some freeware to do many of those tasks. You can usually find this for around $125, but the prices vary greatly this holiday season.
Vox