Cool Computer Gadgets of 2009: eReaders and Smartphones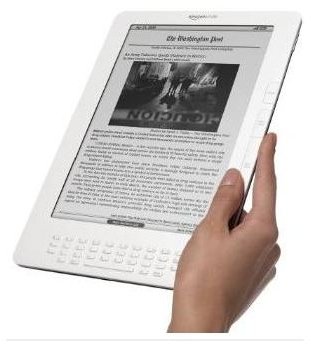 Introduction
Multi-core processors arrived as a means of pushing the computer performance further. Our desktop machines and laptops keep becoming higher performaning devices. As software applications start utilizing these multiple cores effectively, the performance of these boxes we use everyday are going to become even better. Solid state devices are another set of cool things happening in the computing area that affect us directly. Cool and green as well as less noisy acoustically, these devices have started catching up ion capacity with the hard drive we have gotten used to so much.
Other boom areas continue to be mobile devices, cameras, and a host of software utilities. In my opinion, this has also been the year when eReaders (eBook readers, electronic readers, the name stands for many things at once) have caught on with the public imagination. Many predict these readers are all set to go mainstream this year during this holiday season! Christian Cawley's selection here on BrightHub has some great gadgets of 2009 reviewed. What follows are my own selections, but, clearly, general indications are predict that they are going to be very popular choices in the future.
eReaders
eReaders are starting to become more and more popular, and it seems as though a new revolution in reading may be in the making. The screens that don't tire the eyes, portability, and specifically the ability to carry literally hundreds or even thousands of books at once are features many would find useful. You could also access, buy, and start reading a wide selection of current titles quickly, too. eReaders are so popular that there is even an iPhone app to make your iPhone function like an eReader. Amazon's Kindle gives you wireless access (free-for-life), and, so, it is doubling up as an Internet access device. Many eReaders also function as MP3 players. Being able to carry your personal library and your music collection together looks irresistible. I'd personally love to have such a device with me all the time! For students, just imagine one slim device, as shown alongside, that carries not only your prescribed textbooks but also any other references you need at the same time!
Some of the best options of these cool gadgets on the market are the Sony Reader Touch Edition and Pocket Editions and the Kindle DX and Kindle 2. The Kindle's wireless access, however, makes it a better choice. The Kindle also has sixteen grey-shades versus the eight on the Sony, making the display slightly better as well. And, the Kindle 2 might be the best value for money at $259 on Amazon. A touch-screen version is hopefully just around the corner.
Mobile Phones: Smartphones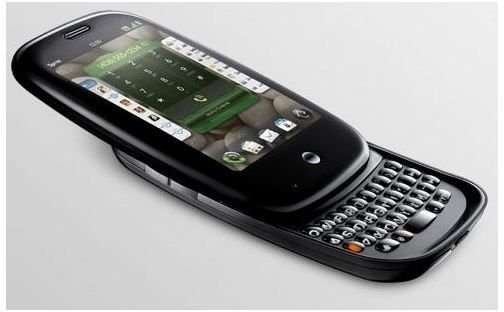 While the iPhone 3GS was a big hit, it has also started seeing some real competition this year. T-Mobile introduced a couple of variants (myTouch 3G and G1), and HTC introduced the Hero, which runs Google's Android platform (Cawley likes the HTC HD 2), but the most exciting choice is the Palm Pre. After spending most of the latter part of this decade watching its dominance in the market disappear, Palm seems to have spent a lot of time seriously considering what's important. What they have come up with is no technological milestone but does have a superb user-centric design. Ergonomic hardware design and an intuitive multi-touch screen interface makes it a winner, and its popularity is likely to go up and up in 2010. A great deal, the Palm Pre is currently selling at $79.99 with a Sprint contract.Smartphones like the Palm Pre and others are one of the coolest categories of gadgets you can get your hands on. Applications available on these gadgets make them very desirable indeed.
Hardware: Multi-cores and SSDs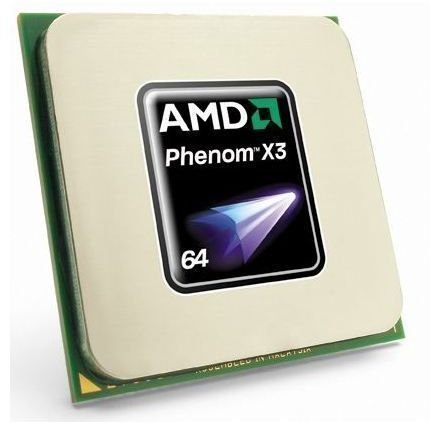 Intel's core i7 processors continue to push the boundaries of multi-tasking performance. It has a Turbo Boost (automatic over-clocking) and Hyper-Threading. Besides the multiple cores, these features push the performance frontier some more. Think of cool tools for power use, maybe even for gaming with the right graphic cards! Competitor AMD is not quite able to keep up in the performance computing area. They have focused only on a number of lower to mid-range solutions with the Phenom II double-core and quad-core variants. Price continues to be AMD's advantage. AMD's triple-core Athlon seems to be its answer for the low-end market, a proper cool compromise between price and performance.
With Intel's X25-M 160GB, the SSD is finally shaping up to compete with the HDD. Laptops and Netbooks are already starting to ship with SSDs (making them lighter and more robust). Think security and (eventually) dropping prices, and you have inevitability!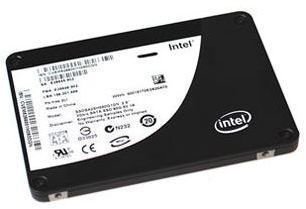 Software and Web Utilities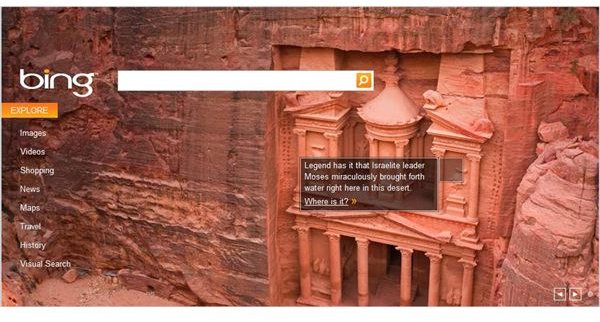 As in any year, there were a huge selection of software utilities, many of them web-based. Google Docs continues to grow and become more user-friendly and so does Google Chrome, but the finest offering from Google is undoubtedly Google Voice. Google Voice is a single number for all your phones (landline/cellular), and there is a web-based application. Among other things, it sends you a transcript of your voicemail messages. The only downside is that the application is currently available only in the US.
Microsoft finally made a dent into the search market with Bing. Bing has a ravishing interface, featuring pictures of exotic locales and nature (with link tiles for more information regarding what you are seeing). Search results are automatically categorized based on the given query, and search performance tends to improve with longer keyword combinations: more raw-material for its Decision Engine.
Others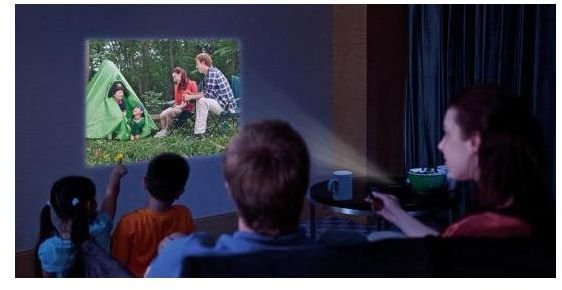 Cameras are another cool gadget of 2009. Some are really cool, and there is nothing to beat a DSLR for the true enthusiast and professionals. Butm the Nikon Coolpix S1000PJ is worth a mention very clearly. This comes with a very convenient cool gadget combination. The PJ stands for the built-in projector that can be used to project images to a wall for easy viewing. The camera is not bulky or anything, just like another digital camera! For the camera buff, this is a 12.1 MP camera, nothing to scoff at. It also has a 5x wide angle stabilized zoom!
The Seagate Replica is an automated backup solution that backs up everything (including the OS), as soon as you plug it in, and it remains: if your PC crashes, it'll bring it back up, exactly as it was before. Even making allowances for data transfer time, you still enjoy freedom from the hassles of reinstallation/restoration. And, it is reasonably priced, too, at just $118.99. Just one USB connection and you are totally insured. Backup and restore; darg, drop, and restore; and password protection of your drive are some notable features. That's a very cool way to keep your computer safe!