Top Gaming Laptops: Custom Gaming Laptops Take the Crown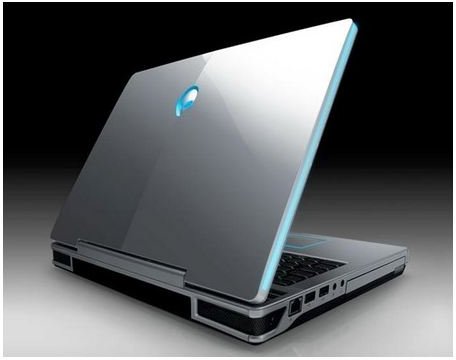 Gaming on the Go!
When it comes to maximum power for minimum price, PC gaming desktops are still king. But desktops are big, and can't be taken anywhere. A gaming laptop can, and the best gaming laptops are capable of playing all of today's modern games at high detail settings. These gaming laptops allow you bring your gaming life with you on the road. Wan to play Left 4 Dead 2 from the 20th story suite of a Hilton hotel? Well, now you can, and these three laptops offer the best gaming laptop experience.
Alienware M15x
Alienware is probably the most well known name in the PC gaming hardware business. They've been around for ages, and produced many good gaming PCs. After being sold to Dell, many became skeptical that Alienware's quality would suffer. In response, Alienware has made some of the best gaming laptops around.
What makes the Alienware laptops great is the attention to detail Alienware gives their design. When you buy an Alienware laptop, you and everyone within 100 miles will know it. Between the funky custom lighting options and sleek shells, Alienware laptops create a unique experience. The hardware is plenty up to snuff, as well. The M15x has a 1600x900 display with a Core i7 920 mobile processor and Geforce GTX 240M graphics. An upgrade to the GTX 260M - which I would recommend - costs $200 dollars.
Of course, you'll pay for the Alienware experience. Configured with the GTX 260M, the Alienware M15x costs about $1600 dollars. That isn't cheap. But if you're looking for a high-quality gaming laptop with a unique look and feel, the Alienware M15x is a good pick.
ASUS G51Vx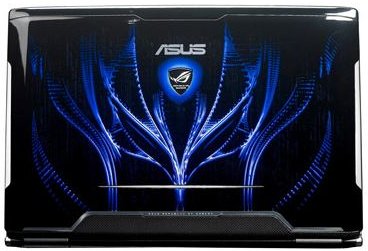 If Alienware is the grizzled veteran of PC gaming, ASUS is the wide-eyed new comer. ASUS has of course been around for years, but they've only recently been heavily pushing their gaming products, including a line of great PC gaming laptops.
Like most newcomers to a relatively full market, ASUS is trying to win by giving you an offer you can't refuse. The ASUS G51Vx is a very powerful PC gaming laptop. It has a 2.53 Ghz Core 2 Duo processor, 4GB of RAM, and a GTX 260M GPU. This configuration makes it nearly as speedy as the Alienware M15x. Its screen is the same size, but even higher in resolution, at 1920x1080.
The price for all of this? A cool $1250. Yes, that's it - the ASUS G51Vx gives you most of the performance of the Alienware M15x at a much lower price. If value is important, the ASUS G51Vx is a good bet.
Lenovo IdeaPad Y550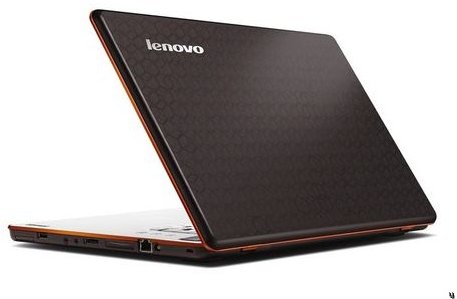 Lenovo isn't known for gaming laptops because, well, they've never really built any. But the Lenovo IdeaPad Y550, which Lenovo typically markets as a multimedia laptop, has all the specifications for it. It has a Core i7 720QM processor, a GTX 240M GPU, 4GB of RAM, and a 15.6" display. These are not much less than the Alienware M15x's default configuration, although the Lenovo IdeaPad Y550's GPU can't be upgraded to the GTX 260M.
The Y550 has some distinct advantages, as well. It is the lightest laptop here, and has the longest battery life, which is good if you want some degree of mobility. The keyboard is incredible, like most Lenovo products, and the Y550 has very good speakers for a laptop. The only downside is the resolution, which is only 1366x768.
Then there is the price. With its base of $1000 dollars, the Lenovo IdeaPad Y550 is by far the least expensive option here. The slower GPU and low resolution reflect that, but if you simply can't spend more than $1000 dollars and want a gaming laptop the Y550 is the best option.