Best Technology Gadgets of 2009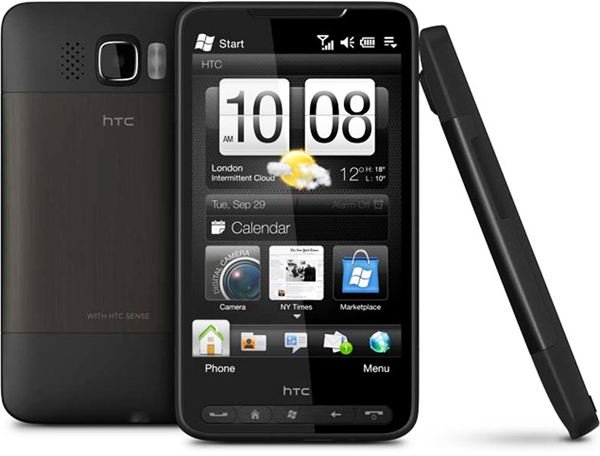 Buy the Best Gadgets in 2009!
If you're a gadget nut or you're buying for someone who loves to have the latest technology at their fingertips, this guide to the top gadgets of 2009 will have something for you.
2009 has been a great year with a good selection of new devices; nothing has been particularly revolutionary but many manufacturers have built on earlier successes to produce some of the slickest gadgets to date.
Read on for my choice of top buys in the smartphone, media streaming, games console, MP3 player and portable storage markets.
Best Smartphones of 2009
You might think that this is a done deal – surely the Apple iPhone 3GS would win the category hands down – but you would be wrong.
While the latest iPhone clears up many of the odd omissions of the earlier versions (native MMS, video, copy/paste) and ramps up the browsing speed, there is fantastic competition from the Palm Pre and Nokia N97.
The top choice however is the HTC HD2 – a Windows Mobile-powered phone with Touch Sense (a new version of the Touch FLO 3D user interface) that is arguably better than the iPhone UI. It costs a hefty $800 (£510) without a mobile carrier contract, but expect this to reduce as more and more networks pick the device up.
For more on the HTC HD2 visit www.htc.com.
Best Media Streamers of 2009
A must-have solution for any home theater is a media streaming device that gives you instant access through your TV to any movies, music or photos that are stored on your PC or Mac.
With devices such as the Slingbox and the Slingcatcher (the first a very good but standard media streamer, the second capable of streaming HD content from your TV to your PC) and the Linksys DMA 2200 Windows Media Extender all top of the tree, the best device in this category is probably the Apple TV. Remarkably easy to use and compatible with PCs and Macs alike, it's also easy to stream video to an iPhone using this media streamer.
Learn more about the $230 (£150) Apple TV at www.apple.com/tv - meanwhile cast your eye over our Top 5 Media Streamers of 2009.
Best Games Consoles of 2009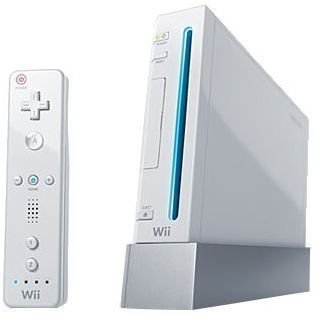 With the Xbox 360 and the Sony PS3 high on the list of anyone wanting hardcore solo, multi-player and online gaming with access to various online services and even media streaming (thanks to software like TVersity) the Nintendo Wii continues to be successful in its seduction of "non gamers".
2009's Wii Fit Plus is available with or without the motion board, and Nintendo expect to do very well with the console and Wii Fit Plus all in one bundle for a great $325 (£195).
This is to be expected – while the console itself isn't visually cutting edge the Nintendo Wii has redefined gaming and will continue to do so over the coming year.
Best MP3 Players of 2009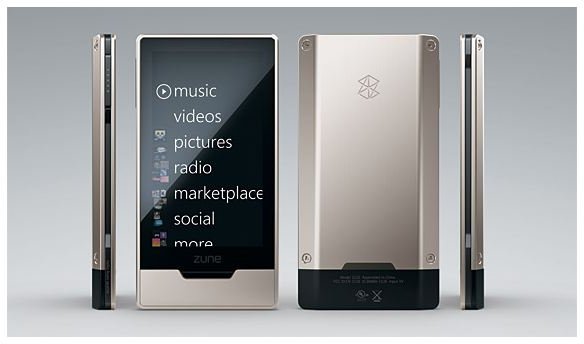 As with the Smartphone category, the MP3 market might seem to be dominated by the dead cert that is the iPod Touch – but as good as Apple's device is, there is a new kid on the block that is not only more compact, it is also an image of the future of mobile computing.
The Zune HD from Microsoft mixes great audio reproduction with video playback and online access. It is fast, has powerful playback features and most importantly has the Zune user interface which is likely to be a key feature of Windows Phones over the next few years. Available from all good retailers, you can buy the Zune HD from Amazon for around $290 (£175). For an expert review on the Zune HD and how it shapes up against the iPod Touch read Comparison Review: Zune HD vs iPod Touch.
Another good alternative to the iPod Touch is the Sony X-Series Walkman.
Best Portable Storage Solution of 2009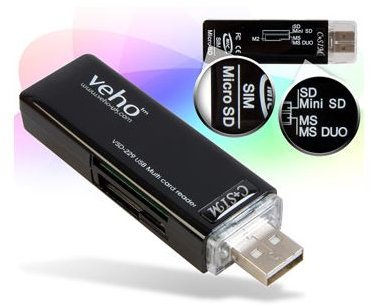 As prices reduce, the capacity of fixed and portable memory drives increases – these days an 8GB flash pen drive will cost you around $15 – with a variety of different formats offering the "ultimate" storage solution.
It's easy to get sucked in and end up with several memory cards in different formats, and while card readers should cut out any confusion they're a bulky solution for a streamlined memory card.
This USB Sim & Card Reader plugs into a Windows PC (and Macs up to OS 8.6) and offers a massive degree of compatibility with SD, Mini SD, Micro SD, mobile phone Sim cards and many others. It's a great solution, costs around $10 and is handy and compact enough for you to store with your memory cards - see more at www.iwantoneofthose.com!