How to Build a Sub-$1000 Budget PC for the Holiday Season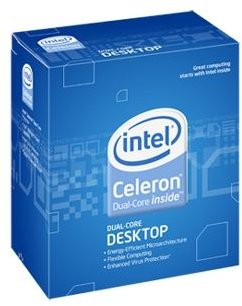 For some, this year has been brutal in terms of the economy and the buying power of the dollar. The result has been across-the-board revenue decreases in almost every industry including the computer manufacturing and computer component industries.
Those with the ability to do so are turning to building their own computer to save money and get the biggest computer bang for their buck. This article discusses the best budget components to choose for your sub-$1000 computer. Learn which components to consider to build the best 2009 holiday season computer you can for a reasonable price.
Low Priced Intel Processors
The processor is really the heart of any computer, dictating the computer's capabilities both today and the future. With so many CPUs from which to choose, the trick lies in choosing a processor that does what you need to do today and tomorrow without buying too much or too little. Buy too much and you will waste money you could have saved or used elsewhere; buy too little and you will likely outgrow the processor before your computer's time.
Starting with Intel's line of processors for a sub-$1000 computer, the Intel Celeron Dual Core E3300 is about as budget as it gets. Still, this processor can keep your budget computer humming along as long as you don't ask it to do too much such as high-end gaming or video editing. The E3300 is a 2.50GHz processor with 512MB cache and an 800MHz Front Side Bus (FSB). With a street price of US$59.99, you could even use this processor as the base for a sub-$500 desktop computer.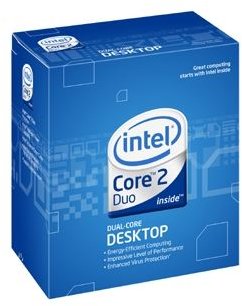 The Intel Core 2 Duo E8200 is a great choice for a sub-$1000 computer. At 2.66GHz and a 1333MHz Front Side Bus, this socket 775 CPU can run just about any program you throw at it. At US$129.00, you will have a lot of money left over for other components.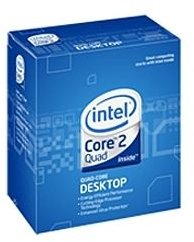 If you need a bit more power in your budget computer, consider the Intel Core 2 Quad Q9400 The Q9400 is a 2.66GHz processor with 6MB of cache, and a 1333MHz FSB. Based on the Yorkfield architecture, this CPU runs Windows 7 well and leaves a lot of processing power left over for gaming, video editing, and other high-end CPU-intensive tasks.
Budget Motherboards
Many computer builders, particularly first-timers, do not put enough thought into the computer's motherboard (or mainboard). They tend to "satisfice" and choose the first motherboard that meets the minimum requirements, which usually involves choosing a board with the right socket, memory slot type, and video card slot. However, like the processor, the motherboard often dictates the upgradeability of the desktop computer.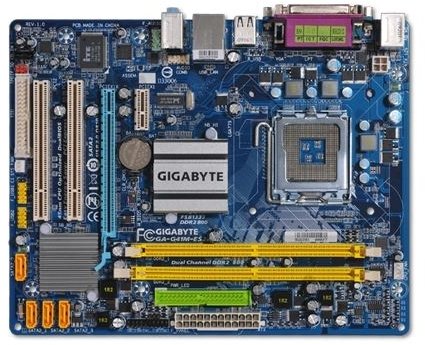 At the low-end, consider the Gigabyte G41M-ES2L motherboard. This board features the Socket 775, PCI-Express video card slot, a gigabit LAN, and two DDR2 240-pin memory slots. Running a 32-bit operating system, this board can support up to 4GB of RAM and can support up to 8GB of memory for a 64-bit operating system. At just US$64.99, this one is quite a feature-packed bargain.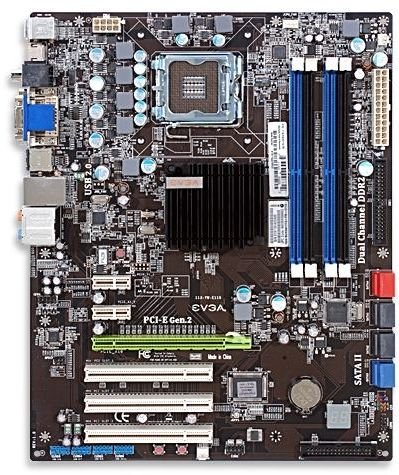 For a bit more power and upgradability, consider the EVGA nForce730i motherboard. This socket 775 board features on-board audio and video in case you want to put more money into the CPU/motherboard combo and don't need to have fantastic graphics and sound. The EVGA 730i also features USB 2.0, a gigabit LAN, and supports RAID storage configurations. At US$109.99, this mainboard is a good deal for any computer.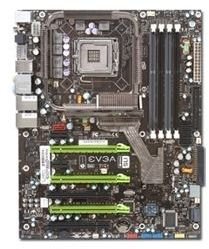 At the higher-end of the budget Christmas 2009 computer, consider the EVGA nForce 790i Ultra SLI motherboard. As its name suggests, this board support SLI configurations with its multiple PCI-Express video card slots, a feature unheard of in most budget machines. This gives you maximum upgradability in case you decide you need more graphics power down the road. Surprisingly, this board also comes standard with on-board audio, USB 2.0, Firewire, eSATA, and it even supports RAID storage options. At $129.99, this board is about as expensive as you could go for a sub-$1000 budget computer and not have to skimp on your computer's remaining components.
Hard Drive Deals
Choosing the right hard drive is a function of assessing how much data you will need to store in your Christmas 2009 budget computer. If you download many movies or store a lot of music, you will definitely need more storage than someone who writes letters, shops online, and sends e-mail to mom and pop.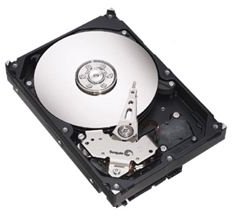 At the low-end of the sub-$1000 budget desktop computer, consider the Seagate Barracuda 7200.10 hard drive. With 750GB of storage and a 7200 RPM spindle speed, this hard drive is ready for your storage needs now and in the future. However, the hard drives does carry a somewhat disappointing 16 MB cache which is why this storage device is clearly a choice for the budget-minded computer builder. With a street price of US$64.99, this one will leave a lot of money left over for other, more important, components.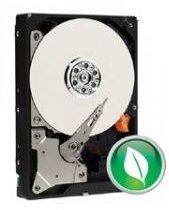 For more storage and more features, consider the Western Digital Caviar Green hard drive. With 1.5 terabytes (1500GB) of storage space, this one won't fill up anytime soon. Its 32MB cache memory is what propels it into the middle range for a sub-$1000 Christmas 2009 computer. With a street price of US$89.99, this hard drive is a great buy.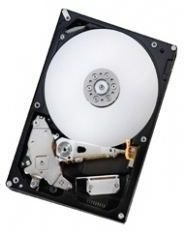 Now for the high-end storage option for a budget computer. The Hitachi Deskstar HD32000 hard drive is perfect for those who need maximum storage space but don't want to spend an arm and a leg. With a whopping 2 terabytes (2000GB) of storage, this one could likely last you through to your next one or two computers. A 7200 RPM spindle speed and 32MB of cache make this drive a powerhouse of speed for such a large drive. With a street price of $149.99, this one could potentially put you over your $1000 budget if you are not careful with the other components you choose.
Computer Memory Deals
Computer memory prices have come down in recent years due to several reasons beyond the scope of this article. However, computer uses the world over have rejoiced over the ability to afford more RAM to use with memory-hungry applications. This is especially true since the recent release of Windows 7 proves that more memory is needed to run this OS than any other OS released by Microsoft.

At the low end, consider Kingston PC6400 Value RAM. Don't let the name fool you. The "value" part of the name simply means that the memory meets the minimum standards to be called PC6400 Dual Channel RAM. At 800MHz, this memory won't break any speed records but it won't break the bank either. At US$56.99 for 2GB of RAM, this is a great deal with enough money left over to consider putting 4GB of RAM into your budget computer.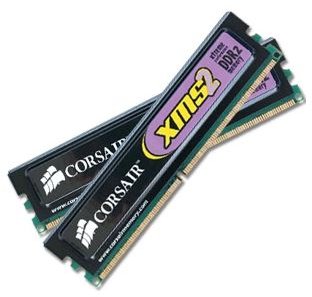 In the middle, consider Corsair PC6400 memory. By taking advantage of dual channels and with CAS latency of 4-4-4-12, this memory is geared toward mid-range gaming and provides enough punch when needed in a budget computer. At US$73.99 per 2GB of RAM, Corsair once again has provided a good offer for the budget-minded computer builder.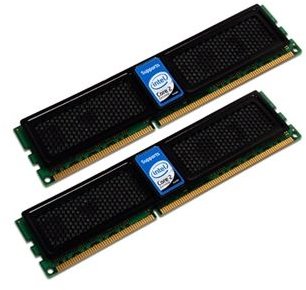 Now for the high-end. If your computer's motherboard supports DDR3 memory, you might as well take advantage of it and get the best RAM you can for your budget computer. Try OCZ's Intel Extreme Edition PC12800 RAM. This memory carries a speed of 1600MHZ, a good choice for gaming and high-end video editing. For just US$115.99, you can put 4GB of memory into your budget computer ensuring that you have enough today, tomorrow, and possibly beyond.
Conclusion
Building a sub-$1000 budget computer for the 2009 holiday seasons is not impossible if you shop around and find the best deals. With the economy the way it is, people are looking to save a buck and build their own computers rather than buying pricey machines from expensive retailers. Computer component retailers know this and sometimes offer limited-time bundles which you can take advantage of and save even more money. Decide what you need, shop around, and you can build a great computer for less than $1000 that may surprise your friends and loved ones during the 2009 holiday season.