Best Looking Custom PC Cases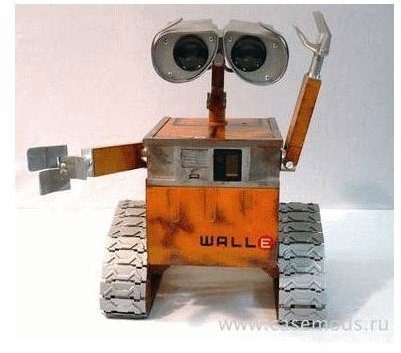 The Development of PC Cases
Left alone, the humble PC case can be anything from a utilitarian beige box to something slightly more interesting like products from Alienware or the new CM Storm Scout case. Apply a little imagination, some metalworking skills, a Dremel and some patience, and the sky's the limit.
Enthusiasts, including myself, have been building systems since components first became available on the market. As custom PC's took off, more options became available until there were almost infinite possibilities. The humble case took a little longer to gain momentum, as only a few companies like Coolermaster and Lian-Li began making something other than the beige box.
They began using materials like brushed steel, colored aluminum and clear plastics to add an edge to their cases. Soon there were transparent side panels to show off the interior, then custom front grilles to house oversize fans or ones with LED lights on them. Soon there were shapes and sizes that could be manipulated in a number of different ways.
Beside these manufacturer made cases, the enthusiast market went their own way. Skilled individuals were soon creating cases out of everything from an old gramophone, a model of the Millennium Falcon or Steampunk contraptions that stood to ceiling height.
Any Internet search for custom cases will bring a variety of gallery sites where modders can showcase their creations. I have picked a few outstanding ones here in the hope that you will agree with me that they are the best looking custom PC cases in existence.
The Ultimate PC Cases
First up is a Russian modders Wall-E computer. The design may not be to everyone's taste, but the quality of the execution is worthy of inclusion into this list.
If you check out the site and see the amount of work that went into the making of this little machine, you can't help but wonder at the genius of it. Each and every piece of the frame was individually designed then machined. It uses a mini-itx motherboard which just about fits inside the body.
Next up is a gallery site called Million-Dollar-PC.com which is a showcase of some of the most beautiful cases I have ever seen. It isn't very often you can refer to a computer case as beautiful, follow the link and you'll see exactly what I mean. The gallery is an ideal example of what is possible with enough money and skill.
The backstory is a little thin on many of the designs featured but the gallery has enough images to make any case modder drool. These custom PC case designs are simply the best around.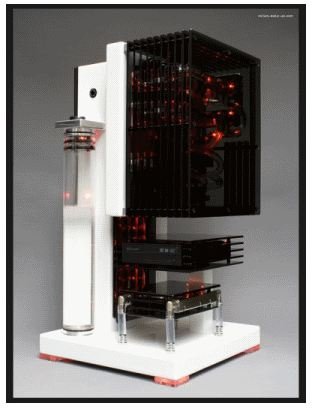 Next up is a case that looks too good to be true. The only problem with this one is nobody seems to know where it came from. I researched this extensively as it's linked to a lot over the net, but nobody seems to know the origins. So credit to the original builder, whoever you are.
Needless to say we will just have to admire the case for what it is. Something that combines two of my favorite things, cars and computers.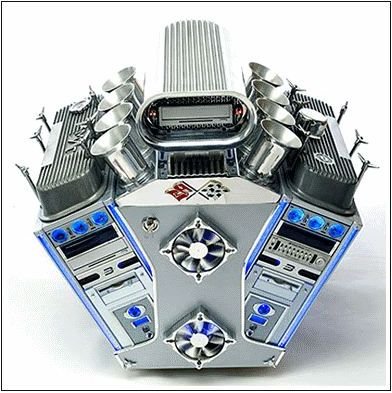 Last but not least is a gallery of thirty great case designs for you to explore yourself. Six Revisions is a web developer site I use that recently did a piece on custom cases. Some of the ones featured are simply awesome and if you're looking for inspiration for your next project this is a great place to visit for ideas.
So there you are, in my opinion some of the best looking cases around. If you know of any more, feel free to share them with us by leaving a comment.