Find Cheap CPU for the Holidays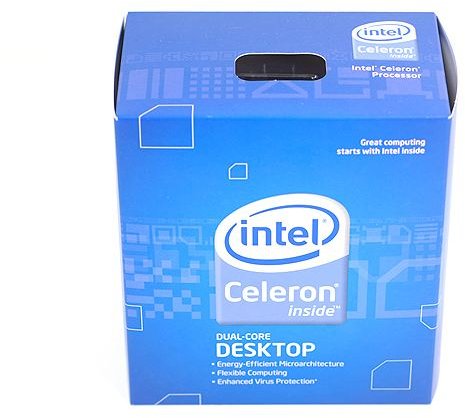 Stocking Stuffers
The holidays are upon us. That means it is time to think about buying gifts for that special geek in your life, be it a friend, spouse, or yourself. The holidays are always a great time to look for deals on computer hardware, as the holiday buying stacks on top of the generally cold weather to keep people out of the sun and instead parked in front of their PCs.
If you're looking for gift ideas, you're in luck. Processor prices have continued to drop, and this means that the best budget processors - processor under $100 dollars - are all very capable. In fact, it is now possible to buy a competent processor for less than a iPod Nano, a Zune HD, or a new 22" monitor. How is that for value?
Intel Celeron E1500
The Intel Celeron line has long be Intel's budget champions, providing more than enough performance for everyday tasks at a reasonable price. The Intel Celeron E1500 is one of the most recent products to enter the Celeron line, and when it comes to providing bang for your buck it is also one of the best. It is one of Intel's last 65nm dual-core processors. Each core runs at 2.2Ghz and they are supported by 512kb of cache.
None of this is going to set performance records, but considering the price of $49.99, it is quite respectable. The E1500 outruns most anything else in the $50 dollar price range, and is capable of beating some processors currently on the market for up to $70 dollars. The E1500 is perfect for desktops and home servers - only games and more intense applications, like Adobe Photoshop, might trip it up.
AMD Athlon II X2 245
While AMD's Phenom II product launch received the hype, AMD has also been releasing another new line of processors - the Athlon II. Aimed at replacing the aging Athlon products, the Athlon II processors promise high-end performance at a low-end price, and the Athlon II X2 245 is an example of such a product.
The X2 245 is a dual-core processor with each core running at 2.9Ghz. It has two 1MB caches, one supporting each core, and it is an AM3 processor which can be used on the latest AMD chipsets in conjunction with DDR3 RAM. These numbers are fairly impressive, but looking the benchmarks of this processor are stunning. In many situations this product is as fast as AMD's Phenom II X2 550, which means the X2 245 leaves the similarly priced Intel E5200 for dead. Not bad for a processor that can be had for under $70 dollars.
AMD Athlon II X4 620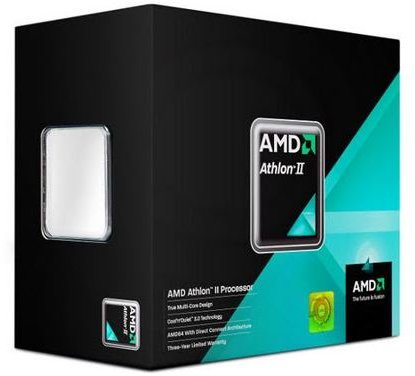 A quad-core for under $100 dollars? A few years ago, this was unthinkable, but AMD has now brought quad core to the masses. The AMD Athlon II X4 620 has four cores, each running at 2.6Ghz and supported by 512KB of RAM. Like all Athlon II processors, it is an AM3 part, which means that can be used on the latest chipsets.
Although the quad-core power offered by the X4 620 is not going to be called upon by less demanding users, it can become handy in a variety of tasks. For example, HTPCs can benefit from a quad core because it will make it easier to encode or decode video and will provide extra processing power when watching video which does not support GPU acceleration. On the whole, the X4 620 offers plenty of power, at a price of $100 bucks it is amazing value for money.