Using Specialty Printer Paper: Specialist Printing Guide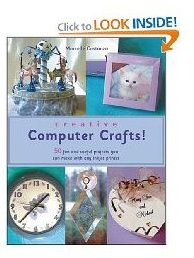 What can you do with your inkjet printer?
Here is a book, Creative Computer Crafts: 50 Fun and Useful Products You Can Make with Any Inkjet Printer which can give you many ideas.
Papers and printers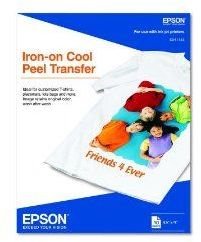 Both inkjet and laser printers can print on specialty papers, but individual printers may be limited in the media they can print on, or the thickness of the media you can feed through the printer. Specialty papers include all types of photo paper, card stock, transfer or iron-on paper, acetate, parchment, paper with a self-stick back, which includes labels, magnet backed paper, and even fabric specially prepared to go through a printer.
You can find special media in many places, from craft stores, discount department stores, and office supply stores to art supply shops, but you will probably not find all types of media in a single location. Online, there are also many suppliers.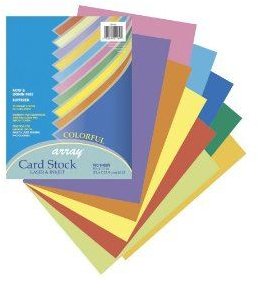 Printers which have a manual front feed that allows paper to move through the printer in a straight path rather than curving around through the printer are the easiest to use with specialty media.
Indeed, some printers have the feature specifically to allow specialty paper use. This includes some photo printers that also have special inks, however many of those printers are at the very high end of most people's printer budgets. Epson and Canon both make printers of this type, and on the right papers they produce photographs of professional or Fine Art quality.
I wanted to see if I could find a single place to provide everything I was looking for. Here is what I found at Amazon.com.
A possible printer choice
Less expensive photo printers don't necessarily have a manual feed, but if you look at the manual, the manufacturers recommend that only a limited amount of photo paper be put in a paper tray. One of the most exceptionally bargain priced photo printers is the Canon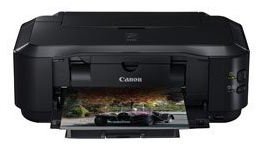 PIXMA iP4700 Premium Inkjet Photo Printer, available for as low as $60, and ranging up to $100, depending on where you purchase it. Do, when looking at various printer prices, consider the price of taxes and shipping before picking the best price to pay for the printer. It can print on media in sizes up to 8.5 x 11 inches, using Canon's archival quality 5 ink system.
Photo papers
If you are not sure what sort of photo paper you want to use and you are interested in the best, you could try the Hahnemuhle Sampler Pack, 8.5" x 11", 18 Sheets, 2 Sheets each of 9 Media Types at $20 to start with. While this is expensive, it will let you try Bamboo, Photo Rag Ultra Smooth, Photo Rag 308, Photo Rag Bright White, German Etching, William Turner, Museum Etching, and Monet Canvas – art photo media of the highest quality.
Almost all of manufacturers recommend use of OEM media for the best quality printing. However, there are companies like Hahnem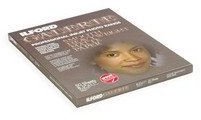 uhle specializing in photographic media whose paper- or other material- produce printing that is just as high in quality.
Another name to remember is Ilford, who make excellent quality photo paper of different types and sizes. A 50 pack of Ilford 8.5 x 11 inch Heavyweight matte photo paper is on sale at Amazon for about $16, plus shipping; from Canon, a 20 pack of premium 8.5 x 11 matte paper is $20. You can certainly find cheaper non brand photo paper, but Ilford is making paper of the same quality as Canon.
Specialty Media
For a different canvas media to print on, consider Inkpress Artist's Waterproof Stretchable Canvas, Bright White Matte Inkjet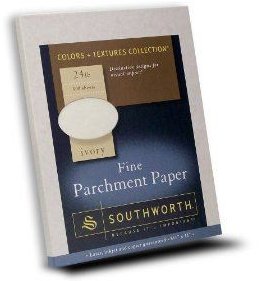 Cloth, 8.5 x 11 inches, 10 Sheets $13 . This is noted as being suitable for all Canon printers, and will give you your pictures on 100% cotton canvas.
For parchment paper, an option is Southworth Colors + Textures Fine Parchment Paper, 24#, 8.5 x 11 inches, Ivory, 100 per Pack for $ 15.
8.5 x 11 inch magnets can be printed in most inkjets with Magnetic Printable Sheets, Gloss, Inkjet Ready for $20. Check to see whether this will fit through your printer.
Inkpress also has a Specialty Media, Adhesive Vinyl - 13 Mil, 8.5 x 11 inches, 20 sheets for under $18. This may not go through some printers.
Array® 65 lb. Card Stock, 8.5 x 11 inches, Ivory, 100 Sheets/Pack $10
Array Card Stock, 8.5 x 11 Inches, 10 color, 100 Sheets $12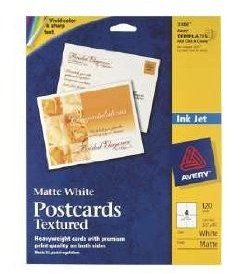 Avery® Postcards for Inkjet Printers 3380, 5.5 x 4.25 inches, White, Matte, Pack of 120 for $12.
For T- shirt transfers: Epson S041153 Iron-on Cool Transfer Paper, 10 sheets, 8.5 x 11 inches, under $ 15
Avery Dennison Matte Coated White Note Cards for Inkjet Printers, 30 4.25" x 5.5" Cards with Envelopes $15.30
Avery Sticker Project Paper, 8.5 x 11 inches, White, Pack of 15 $9.20