The Best Low Budget CPUs for Home Desktop Computers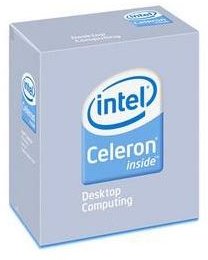 With the economy the way it is, many people are looking to stretch their dollars as far as they will reach. Computers, however, have become such an important part of lives that they are more of a necessity for most people than a luxury.
Building a home computer often starts with the processor (CPU). The CPU is the most important part of the computer because it dictates so much of what you will be able to do with your computer. This is especially true if you use any CPU-intensive programs such as modern games and some kinds of video editing.
Presented below are five of the best budget CPUs that you should consider for your new computer. These processors were chosen on the basis of price, features, and power for your dollar. Granted, these processors will not break any speed records, but they will let you do your basic computing without choking.
1 – Intel Celeron D 430 – 1.8GHz, 512KB Cache, 800MHz FSB
The Celeron family of processors by Intel has garnered bad press from critics and home users mainly because they contain far less cache than their Pentium big brothers do. It is true that less cache memory does slow the processor down but after all, Celeron processors are supposed to be budget CPUs.
The Intel Celeron D 430 is about as budget as it gets. With a street price of US$39.99 retail, this is certainly one processor that won't break the bank. For the money, you get 1.8GHz of power, enough to get you through daily tasks such as e-mail, Internet shopping, and home finance.
With just 512KB of cache, don't expect to use this processor for any serious gaming or video-intensive applications. Still with an 800MHz Front Side Bus (FSB) it is more capable than its predecessors that had only a 400MHz FSB. If you are really on a budget and every dollar counts, this is the processor for you.
2 – Intel Celeron Dual Core E3200 – 2.40GHz, 512KB Cache, 800MHz FSB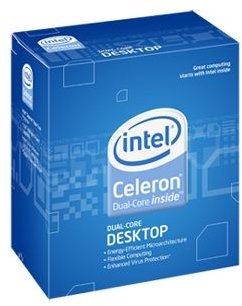 Although also a part of the Celeron family, the Intel E3200 is a dual core rather than single core processor. It is a 2.50GHz CPU and carries a street price of $49.99.
Like the Celeron D430 discussed above, this processor also sports 512KB of cache and an 800MHz FSB. Still, getting more speed and the dual core architecture is definitely worth the extra US$10. This processor probably represents the absolute minimum processor you would need to do any kind of gaming. Just don't expect it to give you 1,000 frames per second. A good budget CPU with some extra features, choose the E3200 over the D 430 unless you really need to save that US$10.
3 – AMD Athlon II X2 240 – 2.80GHz, 2MB Cache, 2000MHz FSB
The AMD Athlon II X2 240 is better than the previous two processors by quite a large margin. Sporting 2.80GHz of speed and a whopping 2MB cache, this processor is set to give you a much better computing experience than the underpowered Celerons.
With a street price of US$59.99, this is the processor of choice for a budget PC that won't lag too far behind the competition. Again, at just US$10 more than the previous processor mentioned above, it would be foolish to go with the Celeron unless you really need to watch every penny.
What's most impressive about this budget processor is its incredible 2000MHz FSB. Typical of the processors at the time AMD released this CPU, it was the 2000MHz FSB that left the Celeron processors in the dust.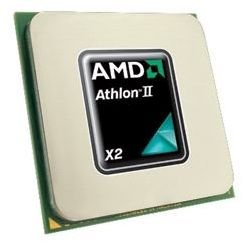 4 – Intel Pentium Dual Core E2200 – 2.20GHz, 1MB cache, 800MHz FSB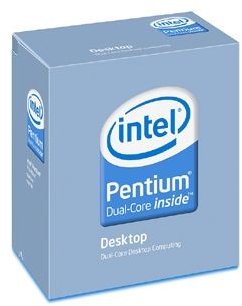 Based on the Allendale Dual Core architecture, the Intel E2200 was one of the first dual core processors to really show what a processor could do to make a computer hum along without skipping a beat.
With its dual core, this processor will allow you to multitask much more easily than the previous three processors. Although the AMD Athlon II X2 240 and the Celeron E3200 also sport a dual core processor, the Intel E2200 is the decided winner when it comes to speed and data throughput. The result is a CPU poised to let you game and do other CPU-intensive tasks without staring at an hourglass.
At 2.20GHz, 1MB cache, and 800MHz FSB, this processor does carry lower raw numbers than the Athlon II X2 240. But you can't always judge a processor by its raw numbers. In real world applications, this processor is faster than the Athlon justifying its higher retail price of US$64.99.
5 – Intel Pentium Dual Core E6500 – 2.93GHz, 2MB cache, 1066MHz FSB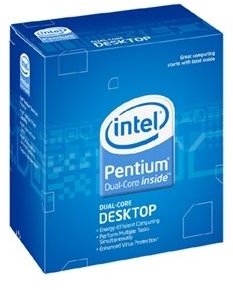 The Intel E6500 blows away the Intel E2200 with its 2.93GHz speed and doubled 2MB cache. This is the first Intel processor in this article to break the 1000MHz FSB mark. At 1066MHz, this processor's bus is definitely within the range needed to do CPU-intensive tasks, especially those involving gaming and video editing. Still considered a budget CPU, the price tag of the Intel E6500 approaches US$100 but makes it in just under at US$94.99.
Conclusion
At under US$100 each, these CPUs are definitely in the "budget" range. However, the last one, the Intel E6500, is a close contender for a mid-range processor. As you will see in the next article in this series, the raw numbers of the E6500 are similar to the first mid-range processor. Read the next article to find out why one is a budget processor and the other a mid range CPU.
This post is part of the series: The Top 10 Budget and Mid-Range Processors for Home Computers
Choose a CPU from this list of the Top 10 Budget (Top 5) and Mid-Range (Top 5) Processors for Home Computers.