The Best 12 Inch Netbooks: Ultraportable Size with Netbook Price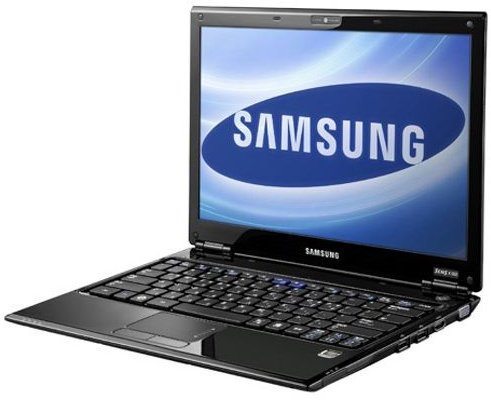 Bigger, Stronger - Not Faster
Although a large number of netbooks continue to be 10" models running Atom processors, there continues to be a significant movement towards 12" products which have the performance and battery life expected from netbooks but larger 12 inch screens. Although the move from a 10 inch to 12 inch screen doesn't seem significant on paper, it makes a big difference in day to day use. And while there are some sacrifices made - 12 inch netbooks are larger, have a little less battery life, and are more expensive - the larger screens and keyboards make them easier to live with.
Samsung NC20
Like many who review netbooks, I've always been a big supporter of Samsung's products. They're often a little bit more expensive than the competition, but they have superb build quality. Most of my articles are, in fact, written on a Samsung NC10, which I purchased because of the great keyboard. The NC20 is similar to the NC10 and most other Samsung netbooks in that it has a great keyboard, good screen, and okay trackpad. It also looks like most other Samsung netbooks - in other words, fantastic.
There are a few things about the NC20 that are different, however. One is the use of a processor from VIA rather than Intel. In practice, however, the VIA processor used in the Samsung NC20 has nearly identical performance to an Atom. The Samsung NC20's screen resolution of 1280x800 is average these days, and the battery life of about 5 hours isn't going to set records either.
Even so, the Samsung NC20 nails the fundamentals. It has the best keyboard, period, and an extremely good screen. It also retails for less than $500 bucks, which is one way the NC20 differs from other Samsung netbooks - the NC20 is a really good value.
Lenovo Ideapad S12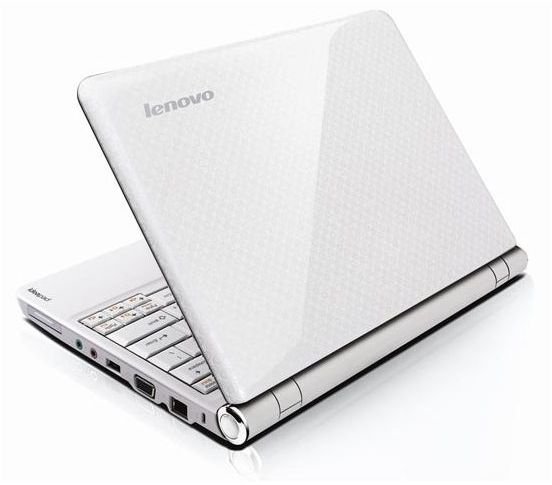 Lenovo has been eager to edge its way into the netbook crowd, but its offers have until now been a little lackluster in comparison to the very best netbooks. The Ideapad S12, however, is one of the best 12 inch netbooks available. Its specifications are largely the same as the Samsung NC20, as it features a large keyboard, a 1280x800 screen, and a good size trackpad. The Ideapad S12 is even available with a VIA processor like the NC20.
Most users, however, will likely prefer the Ideapad S12 with the Atom processor, as it seems to have slightly better battery life and performance. When equipped with the Atom processor the Ideapad S12 has about half an hour less battery life than the NC20. This is due to a smaller battery. The Ideapad S12 also is a little heavier.
On the upside, though, the Lenovo Ideapad S12 is available for as little as $430 dollars from some retailers. At that price it really is a steal, and those looking for a robust, basic 12 inch netbook should steer their eyes in this direction. It should also be noted that future Lenovo Ideapad S12 models will use Nvidia's much-anticipated Ion chipset, which promises better graphics performance.
Asus Eee PC 1101HA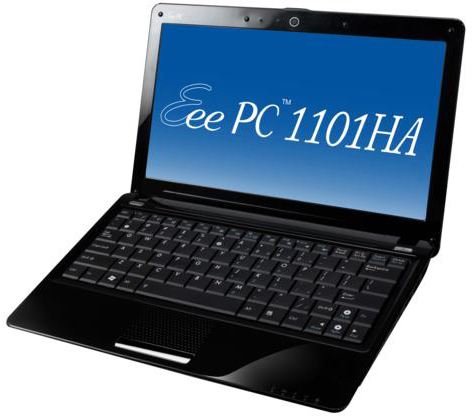 Let's get one thing out of the way first - the Asus Eee PC 1101HA is in fact an 11.6" netbook. Still, at that size it is close enough to the 12.1 inch displays in the NC20 and S12 that the size difference is only slightly noticeable. In fact, the Asus Eee PC 1101HA has a higher resolution screen than either the NC20 or S12, as it offers up a resolution of 1366 x 768. This means that text is often on the small side, but for those with good eyesight the humble 1101HA offers up more usable space.
Besides the high resolution, the 1101HA's best trait is that it is really little different from the smaller Eee PC 1005HA, which is widely regarded as one of the best netbooks currently available. Like other Eee PCs, the 1101HA serves up a good keyboard and trackpad, and a great screen. And then there is the legendary battery life - use it in power saving mode and it can last for ten hours, far longer than the S12 or NC20.
The only downside is performance. The Atom processor in the Asus Eee PC 1101HA is only clocked at 1.33Ghz, and that is enough of a gap to create noticeable difference between it and its competitors. The speed difference isn't always noticeable, but it can become frustrating when multi-tasking or trying to watch video. The 1101HA compensates on price, however - at just over $400 dollars it is the least expensive of the bunch.