Best Laptop GPUs: Choosing the Laptop With the Best Mobile Graphics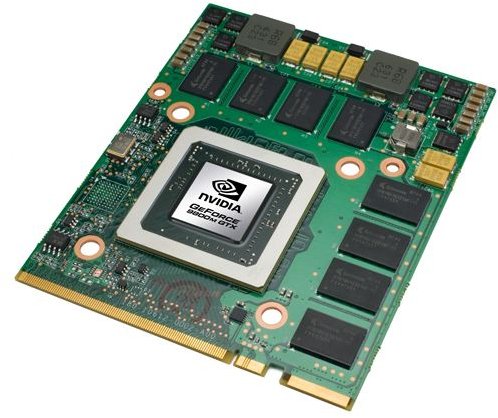 Big Video in a Small Package
As laptops begin to replace desktops for more and more users, the graphics found in a laptop are becoming increasingly important. Even casual games such as World of Warcraft run extremely poorly on laptops which do not have good integrated graphics. Video also suffers on laptops which do not have integrated graphics, as high resolution videos require a lot of computing power to display.
But mobile graphics bring their own challenges. They tend to eat a lot of battery life, and heat is of course a big issue because laptops are difficult to cool. So what are the laptop GPUs which a discerning laptop buyer should be looking for?
Nvidia Geforce 9800M Series
The Nvidia Geforce 9800M series of laptop GPUs is probably the most popular line of such products available today. They are not the fastest parts in the world. They are generally a fair bit slower than the desktop versions of the 9800 series, which are themselves not top of the line anymore. But laptops do have smaller screens, which minimizes the world the mobile GPU needs to draw. For this reason the 9800M series is found frequently in desktop replacement and gaming laptops.
Though it is not on the bleeding edge, the 9800M products should not underestimated. There are four flavors - the GS, GTS, GT, and GTX, sorted from least to most powerful. There are dramatic differences in performance among this line, but even the GS is capable of playing the vast majority of games and has plenty of performance for video playback. Power draw is miserly, as well, as laptops equipped with the 9800M usually have better than average battery life. The Gateway P-7807U is a good example of this.
The only downside is reliability. The mass failures of Nvidia's 8-series mobile GPUs cast a bad light on their mainstream laptop GPU products. There is no indication that the 9800M products are suffering the same mass failure, but it might be a good idea to buy a laptop with a long warranty just in case.
Mobility Radeon 45xx Series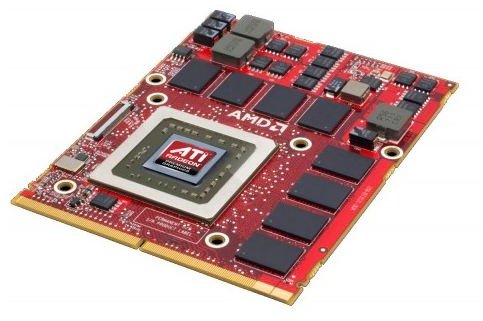 ATI's 4000 series Radeon products finally reaffirmed ATI's competitiveness with Nvidia, who for several years seemed to have a monopoly on the best GPUs. ATI was able to accomplish this by building a small, powerful, efficient GPU which could be combined with other GPUs in CrossFireX in order to achieve the highest levels of performance. It is unsurprising, then, that the Radeon 45xx series mobile GPUs, while among the least powerful mobile GPUs in that series of products, are good picks.
There is nothing dramatic about the performance of these products, which come in 4530 and 4570 flavors. Simple games like World of Warcraft and Team Fortress 2 should run quite well at the native resolution of laptops carrying using 45xxs, but Crysis is out of the question. Video performance has been great on Radeon products for some time now thanks to Avivo HD video technology, and these mobile GPUs are no exception.
The Radeon 45xx products can be found on many low-cost laptops. The main downside is that they're often tied to AMD mobile processors which, while competitive in performance to Intel, usually consume more power and result in lower battery life.
Nvidia Geforce 280M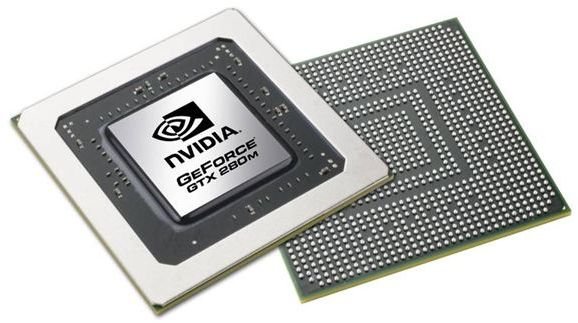 The naming of the Geforce 280M is somewhat deceptive. All of the mobile 200 series Geforce products currently produced by Nvidia are not based off their new architecture, as the name would imply. They are instead built off the same G92 architecture as the Geforce 9800M products. However, Nvidia says that the performance has been increased enough to justify a new name. That is a debate best held elsewhere, but it is true that the Geforce 280M is extremely fast. Nvidia claims it to be the fastest laptop GPU ever, and they seem to be correct.
Part of the performance increase is due to a move from 65nm to 55nm manufacturing. This has allowed Nvidia to squeeze out faster clock rates. There are also more render pipelines. These improvements have resulted in claimed performance increase of about 20 percent, which seems to be reflected in benchmarks. What this means is that the 280M is more GPU than most people, even serious gamers, are going to need for modern games.
Of course, the 280M is expensive. Expect to pay thousands of dollars for a laptop using it. The 280M is also a power-hungry, hot part, and this means it can only be found in the largest of systems. Only those wanting a desktop replacement will be interested in products using this mobile GPU.