Finding the Best External Hard Drive for Video Editing and Few Great Value Portable Drives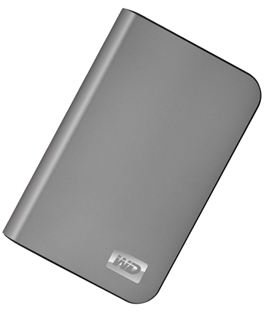 Introduction
If you are into video editing, be prepared to shell out the big bucks for the right recording equipment, software, computer hardware with the processing capability, and disk space to hold all your work! In this guide, I will point out the best hard drives in different categories to meet your video editing and other media storing (pictures, music, files, etc…) needs.
Things To Consider
Size/Form Factor – How much storage space do you need? How big of a drive, physically speaking, do you want? If it will be on your desk, a 7200RPM, 3.5" drive will be best. These can hold up to 2TB on a single drive. Do you want RAID1 redundancy (two of the same drives mirrored in one enclosure), so that if one drive fails you still have a backup? If you need to have a portable solution, get a 2.5" drive that is lightweight and can be powered by a single USB outlet.
Price – Get an external drive that fits in your budget! Again, think about how much capacity you will need in the future. 3.5" external drives are cheaper and larger than 2.5" portable drives. Remember that prices are always coming down as well.
Interface – Obviously, you want to have a USB 2.0 interface at the least. This is the most versatile and readily available method of connecting the drive to your computer, be it a desktop PC, notebook laptop, netbook, or Mac. Read my other guide to see the difference in transfer rates of the USB connection. Other interfaces to consider that are good to have are eSATA, FireWire (IEEE1394), and RJ45 (networkability, network attached storage, NAS). An eSATA connection would be ideal for video editing. The connection it provides is like having the external drive connected to the inside of your computer, it's that fast. Firewire is better than USB, but nowhere near the speeds of eSATA. An RJ45 network connection is handy for using the drive across your network, but this is probably not as practical for video editing as it is storing large amounts of files as a server.
Build Quality – Do your research on the drives that you are considering. Find out what other people like and dislike about their drives. Do some find it noisy, hot, or difficult to use? Keep these things in mind because if it bothers a majority of the users, it is bound to bug you too!
My Picks for the Best Drive
Best Portable
The Western Digital Passport Series is probably the best line of portable drives out there. They were one of the first companies to release a small, sleek, functional line of portable hard drives. Each drive is no bigger than it needs to be and runs off a single USB port (giving it the necessary power and connection to transfer files). Western Digital also has a 1TB drive version that has yet to be released.
Western Digital My Passport Essential SE 750GB
Best External for the Money (Value)
Fantom Drives 1TB USB 2.0 / eSATA
This is a great budget, no-frills sort of drive. As you can see, there are hundreds of reviews on Newegg for this drive. Having one myself, I can tell you that it is whisper quiet, energy efficient, cool to the touch, and has the best interfaces (USB 2.0 and eSATA).
Best RAID 1 External
At this time, I cannot recommend a good dual drive RAID 0/1 external hard drive. They are either overpriced or simply not very good products. I would recommend putting two of the Fantom drives together for a 2TB mirrored solution.
Conclusion
Now that you have established a list of features you want, go out and find drives that meet your needs. Weigh these criteria to find the best one. I hope my two picks can either steer you in the right direction or make life easier for you.