The Tablet PC of the Future - Multi-Touch & Touch Screen Tablets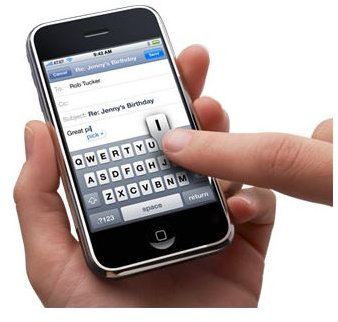 Introduction
Large touch screen displays are becoming increasingly popular in all of our devices because they are easy and convenient to use. By using touch, rather than a virtual cursor controlled by a physical mouse, it allows for greater control and simplicity. This new method of tactile input is more engaging and reminiscent of using pen and paper. Tablets and touch screen devices also just look so cool and are so much fun to use!
Hardware
As hardware becomes more capable with increased processing ability, multi-touch input devices will become more popular and more responsive. This will allow for less input lag (delay between gestures) and a more fluent interface mimicking that of a mouse and keyboard. These devices have also become much thinner by relying on new display panels made of glass instead of plastics and ones that use a capacitive panel rather than a stylus. By using these new materials and interfaces, the screens are more vibrant, brighter, and use less battery life.
Multi-touch refers to capable screens with software that can detect and track multiple touch points at the same time. This way, multiple fingers and hands can be used to manipulate objects on the screen. This can be used to enlarge, shrink, zoom, or rotate virtual objects, a task not easily accomplished with a mouse.
Usability and Applications
The applications of touch screens and more specifically multi-touch are endless. It introduces a whole new way to interact with your computer. With simultaneous gesture capabilities, more commands can be given using smaller and less hardware. Multi-touch has revolutionized devices like the Apple iPhone and iPod Touch and Palm Pre. Those devices rely more heavily on a touch screen than physical keys, rocker buttons, directional pads, and mini joysticks.
Beyond smart phones, Microsoft's upcoming operating system, Windows 7 promises to take full advantage of multitouch desktop monitors (HP's Touchsmart "All In One" PC) and laptop displays (Dell's multi-touch Latitude XT) and trackpads (Asus's Eee PC 900 and 1000 series). Multitouch in a desktop environment means new multimedia applications for manipulating photos and files, new games involving all of your fingers, and an enhanced Internet Explorer 8 (IE8). For netbooks, some like the Asus Eee PC 900 have evolved into the Asus T91 tablet netbook which may gain multitouch capabilities in the future with Windows 7.
I hope this article has enlightened you as to the exciting future of touch screens, tablet PCs, and multi-touch devices. Be sure to look for it in all of your new gadgets!