Top USB Gadgets - Handy Home Gadgets for a Fun Computer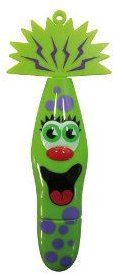 About USB Gadgets
Bright Hub's article Top Five Computer Gadgets of the Past shows that people have been fascinated with changes in technology for as long as computers have been available to the general public. USB gadgets for the home and office capitalize on this interest by creating easy ways to add fun and function to your workspace.
The primary advantage of USB gadgets is that they are easy to operate, even if you're not very tech savvy. Generally, USB gadgets for the home are "plug and play" devices that don't require you to install any special software or drivers to be able to enjoy your purchase. Most will work just fine even if your computer isn't the newest possible model, but you should always read the product description to see if there are any necessary system requirements before you make your purchase.
Top USB Gadgets for the Home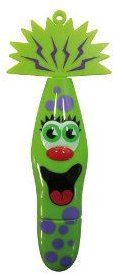 Kooky USB flash drive: USB flash drives are a necessity if you share your home office with a spouse or a child and want to have extra space for storing personal data. Instead of settling for an ordinary flash drive, however, why not have some fun by choosing one that looks like a colorful monster? Betty, Buddy, Daze-E, Dripp, Gunther, and KupKake are based on the Kooky Klickers pens and make fun decorations for your desk when they're not in use.
USB pocket knife: It's definitely not appropriate for children, but this pocket knife with an included USB flash drive is the perfect gadget for anyone who wants a safe place to store their files.
Cup warmer and USB hub: Keep your coffee warm and provide extra space for plugging in your favorite USB gadgets with this handy combination device. It works with any mug, so you can prolong doing the dishes for as long as you wish.
USB speakerphone: If you use Skype to keep in touch with far away friends and family, a USB speakerphone is a very handy gadget.
Missile launcher: Are you constantly being interrupted by pesky children or annoying pets whenever you try to sit down to check your email? Send intruders on their way with a missile launcher. This top USB gadget includes foam darts that shoot up to 10 feet. After installing the gadget's software, you can control it with your computer – swiveling the launcher 180 degree, tilting 45 degrees, and shooting missiles at unsuspecting targets with the touch of a button.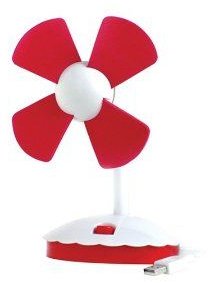 MP3 amp: Definitively one of the top USB gadgets for music lovers, this handy speaker lets you enjoy your favorite music while you work. To ensure the best sound quality, the controls allow you to adjust the volume, treble, and bass.
Mini USB desk fan: Keep cool in style by plugging in this mini USB desk fan. While many different USB fans are available, this one's stylish appearance makes it a great addition to your home office.
USB glitter lamp: This tiny replica of the glitter lava lamps popular in the 1960s and 1970s is sure to add a touch of style to your workspace. It's also fun to look at when you need a distraction from your work.
USB voice recorder: A digital voice recorder makes it easy to keep track of notes when you don't have pen and paper handy.
USB scent oil diffuser: Use your favorite fragrance oils in this handy gadget to scent your workspace. This is a great way to experiment with various aromatherapy combinations.
Places to Shop for USB Gadgets
Can't decide what to buy? You can find a wide variety of USB gadgets for your home by visiting these online retailers:
The Bright Hub article Top USB Gadgets for the Office also has several recommendations on USB gadgets to keep you entertained while enhancing your productivity.