External Hard Drive and Back Up Solutions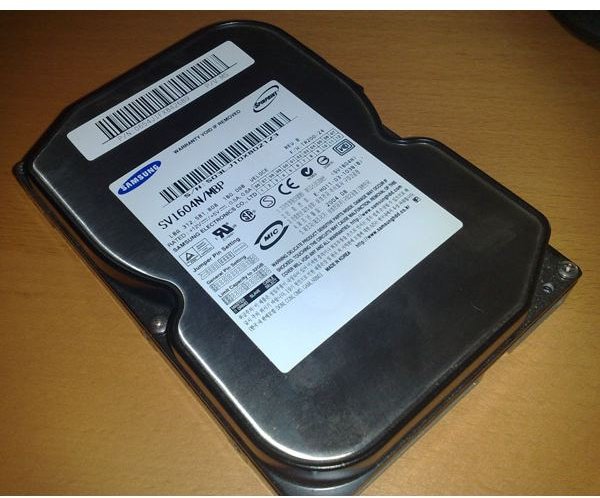 Need More Hard Drive Space
The need for hard drive space seems to grow exponentially. It has reached the stage where 1 TB hard drives are becoming increasingly common. Movies and television are often available as downloads now and as we make the move towards high definition they take up more space than ever before. PC games can easily be upwards of 10 GB and so if you are a big gamer you'll find multiple titles and saved games eating up more and more space. Even your photograph collection takes up more space now with higher resolution images captured by the majority of digital cameras and home movies are easier to shoot than ever before.
The space issue isn't just about storing new files either. You have to consider how to back up your photographs and documents. If you were to suffer a hardware failure on a single PC and it led to the loss of precious memories or work you would be upset. If you consider any of those files to be irreplaceable then you really need to do something about safeguarding them.
External Hard Drive
So what's the solution? Well the most common solution for a lack of space or the requirement for a separate back up of data is to purchase an external hard drive. External hard drives are generally standalone devices which can plug into your computer via USB, FireWire, Ethernet or even Wi-Fi. Some are designed to sit on the desk by your machine while others offer robust protection which makes them suitable for travel. Check out the ioSafe Solo review for great back up protection. If you want a tough portable drive then the LaCie Rugged All-Terrain Portable External Hard Drive is well worth a look.
Alternatives Limited
The external hard drive device is just one approach. You could also use a flash drive, memory cards, or burn data onto discs, but the space available with these solutions is very limited. Sticking with the idea of an external hard drive, perhaps part of the problem is the premium price some manufacturers place on such devices. If you compare the price of a standard hard drive designed to be used within a computer to the price of an external enclosed device, you'll see a big discrepancy.
External Hard Drive Too Expensive?
You get a raft of options with something like the Western Digital My Book World device and it is designed to be visually attractive. It offers various connectivity options and the ability to stream data but not everyone needs a device like this and they don't come cheap. At the end of the day if all you want is to be able back up data and occasionally access another drive, without having to open your computer, there is another solution and it is much cheaper.
Hard Drive Docking Station
There is a way to use standard internal hard drives as external back up drives. You could save a great deal of money by purchasing a device like the Thermaltake BlacX eSATA USB Docking Station. This is essentially a hard drive docking station which plugs into your computer via USB and supports all 2.5 inch and 3.5 inch SATA hard disk drives up to 1 TB. It only costs around $40 and if you don't care about the aesthetics of your external hard drive solution then this will definitely save you money.
External vs Internal Hard Drives
External hard drives are coming down in price all the time. You can find a fairly decent range of options in this Best External Hard Drives article. You will still note that hard drives designed to be fitted internally offer lower prices. It is easy enough to install a new SATA hard drive but there's no denying the convenience of the docking station approach.
Online Back Up
If a safe back up is your primary concern then an external hard drive is probably not your best solution. There are several online back up solutions out there. Some devices such as the ioSafe Solo include options like this for maximum safety. It makes sense if you think about it. If you were to have a fire or your house was burgled you would likely lose the external hard drive as well as your original computer. Most online services guarantee the security of your files and charge annual or monthly fees. They too reflect the decrease in hard drive cost and needn't be particularly expensive.
Protect Your Data
Whatever solution you decide upon it is clear external hard drives are an essential purchase for many of us. Being able to make your data safe and portable is a valuable option. The right solution for you will depend on your budget and needs but hopefully this article has thrown up some useful options.