Mini Desktop Computer Review - Little PCs, Little Price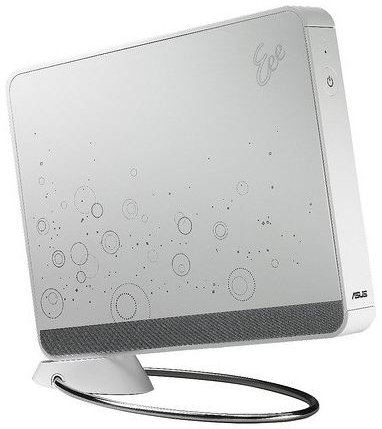 The Incredible Shrinking Desktop
Laptops aren't the only things become smaller these days. Companies are also beginning to realize that many people would rather not have a large, heavy computer taking up space in the living room or office and are instead looking eagerly towards smaller PCs which can be placed in a small cabinet or even behind a monitor. Such computers offers the functions an average user would normally expect but are less costly and obtrusive.
PC makers have responded by offering a wealth of small computers. Some however, are quite a bit better than others. The three mini desktops listed here are not only among the smallest desktops available, but also among the best.
ASUS Eee Box
Almost everyone has heard about the Eee PC, ASUS's famous line of cute, tiny netbooks. Not everyone however, has heard about the Eee Box. The Eee Box is quite simply an Eee PC in desktop form. Its specs are identical to that of the Eee PC. A 1.6Ghz Atom processor powers the tiny computer and is paired with 1GB of RAM and an Intel GMA950 graphics solution. As in the case of netbooks, these specs are fairly anemic, but they're sufficient for basic tasks.
The Eee Box makes up for its slow hardware by being really, really tiny. Nine inches deep, seven inches tall, and only one inch wide, the Eee Box is about the size of a wireless router. The wireless antenna extending from the back of the computer does little to dispel this illusion. The Eee Box is also extremely quiet, very light, and energy efficient, even for a computer of this size.
If that wasn't enough, the pricing is excellent. Most Eee Box PCs can be found for just a little over $300 dollars, and perhaps a little under if they are on sale. Each Eee Box comes with a keyboard and mouse, but does not come with a monitor. Throw in a simple 19" model, however, and the entire setup should limbo well under $450 dollars. That is a phenomenal value, and for uses who simply need a PC for web use and email it makes little sense to spend more.
Mac Mini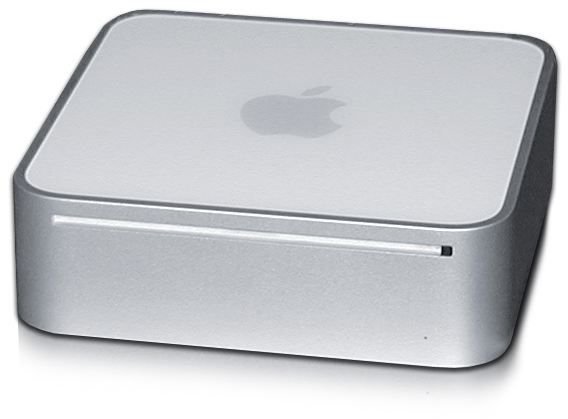 Apple's Mac Mini has been around for awhile, but it seems to have always been viewed by both Apple and PC enthusiasts with some amount of skepticism. Apple users seem to wonder if there is much point to purchasing one instead of Apple's much-beloved laptops, while PC users wonder if the price is too high. Both sides have valid reasons to be wary, but the Mac Mini is certainly one of the best mini desktops available.
The Mac Mini's specs are robust. The 2Ghz Core 2 Duo is more than fast enough for daily use and is supported by Nvidia 9400M integrated graphics. Such a graphics solution is certainly a far cry from a graphics card, but is fast enough to power many older games and watch HD video - more than can be said for the Intel integrated graphics found in other mini desktops.
On the downside, the cheaper $599.99 Mac Mini only ships with 1GB of RAM. This is sufficient for OSX, but considering how low RAM prices have become its hard to imagine that Apple could not have fit another stick of RAM into the price point. There is also no monitor, keyboard, or mouse included, which means the Mac Mini does cost more overall then other mini desktops. Even so, the combination of a Core 2 Duo and a decent integrated graphics set gives the Mac Mini a performance edge which some buyers will appreciate.
Dell Studio Hybrid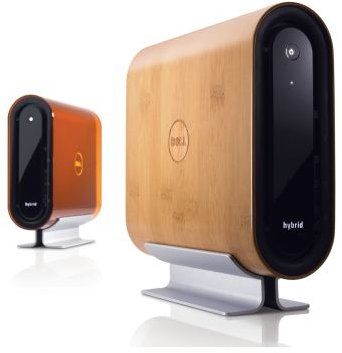 Its easy to see Dell as a maker of boring, unattractive computers. They certainly have sold their share of woefully underpowered gray boxes in the past. Dell also makes some interesting and innovative products, however, and the Dell Studio Hybrid is the case in point.
Some have said that the Dell is the Mac Mini of PCs, and looking under the hood the comparison seems just. The Dell Studio Hybrid's base model, which costs $499.99, offers the exact same 2Ghz Core 2 Duo processor as the Mac Mini. It offers a hard drive of the same size. The Dell has twice as much RAM, but uses a less impressive Intel X3100 integrated graphics solution. And they're both quite small, although the Dell can sit on a stand while the Mac Mini keeps all four feet on the ground.
The Dell Studio Hybrid's $649 dollar package deal is particularly attractive, as it comes with a slightly upgraded Dell Studio Hybrid plus a keyboard, mouse, and monitor. The Mac Mini can't provide as much bang for the buck. The only downside to the Dell is that some features are unavailable or expensive to upgrade. Wireless networking, for example, costs $70 dollars to add (both the Eee Box and Mac Mini have wireless adapters as standard equipment), and there is no way to upgrade to an ATI or Nvidia integrated graphics solution.