Choosing the Right Netbook Accessories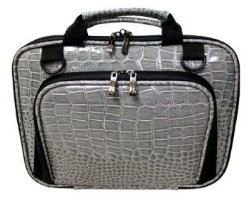 Netbook Holders
Obviously, a case is one of the most important netbook accessories. A carrying case helps protect your netbook from dust, accidental spills, and scratches. There are many different types of netbook holders available, ranging from thin sleeves that provide a minimum amount of production to sturdy messenger bags with room for your netbook as well as pens, papers, and other office essentials. Review Bright Hub's article on Netbook Holders to learn more about choosing the carrying case that's right for you.
Other Netbook Accesories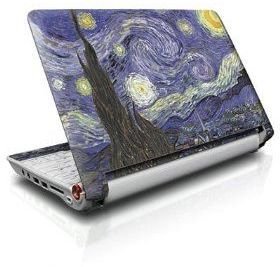 Aside from your carrying case, the type of netbook accessories you need depends on how you plan to use your new computer. Is it a backup for your larger laptop or is it your primary device for mobile computing? Do you use your netbook to prepare presentations for your job or is it strictly an entertainment device? Being realistic about your computing habits is the key to making sure you're not wasting your money on unnecessary items.
Some of the netbook accessories you may find useful include:
External hard drive or USB flash drive: Netbooks don't have a lot of hard drive space, so it's smart to invest in netbook accessories to help you store important files. USB flash drives are inexpensive, ultra portable, and easy to use. If you're planning to store pictures, audio, or video files, however, keep in mind that external hard drives offer a larger amount of space.
USB Hub: If you're always running out of USB ports, you're in luck. The Belkin Swivel Hub turns one USB port into four USB 2.0 ports. With this handy gadget, you'll have enough room to plug in an iPod, Web cam, printer, digital camera, or whatever else you happen to need.
Mobile Printer: If you're using your netbook on business trips and will need to print out important documents, it's a good idea to buy a printer that is lightweight and portable. After all, what's the point of buying a new netbook if your netbook accessories are still ridiculously heavy? The HP Officejet H470 Mobile Printer connects to your netbook via USB, Bluetooth, or Wi-Fi and weighs just over five pounds.
Laptop Chill Mat: Netbooks, like laptops, can be damaged if overheating occurs. The Targus Netbook Chill Mat is a good choice because it plugs directly into your USB ports, features two fans that generate cool air, and has rubber grips to provide a sturdy work surface.
Design Decal Stickers: If you want to turn your netbook into a fashion accessory, there are a number of decal stickers available to help you add some flair to your everyday computing tasks. Decals are particularly popular Acer netbook accessories, available on Web sites like Amazon.com in almost any style you can imagine.