Tegra Netbook Preview: ARM Processing for the Netbook?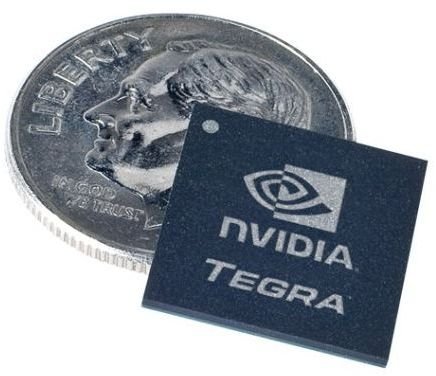 Nvidia has Processors?
It seems that Tegra has so far not lived up to the expectations laid down by its creators. Formulated by Nvidia as its entry into the quickly growing arena of MID (mobile Internet device) products, Tegra looks beyond simply driving web content. Nvidia's hope has always been to use their graphical prowess to give Tegra a leg up in displaying video and other graphical content. So far, however, Tegra hasn't seen use in a great number of products.
That could soon be changing. Microsoft notably announced that the Tegra chip will power the Zune HD, Microsoft's iPod Touch competitor. Nvidia has also been aggressively displaying Tegra-powered netbooks in hopes of taking a piece of the netbook pie. Certainly, the idea looks attractive from afar, as everyone knows graphics have been the big weak-point for netbooks.
What is Tegra?
Tegra is actually a system-on-a-chip, which means that it integrates all of the functions found normally in a PC - CPU, GPU, memory, northbridge and southbridge, all into one package. As one would imagine, going with a system-on-a-chip approach means that Tegra is small for what it accomplishes, and it should also help Tegra prove miserly in power consumption.
While the functions bundled into Tegra are familiar, it is different from the AMD and Intel processors popular with PC enthusiasts in that it is an ARM processor. The reason Nvidia is using an ARM processor and not x86 is simple - Nvidia has no x86 license. Also, the Tegra concept came about before netbooks were on the scene, and ARM processors essentially dominate outside of the realm of PCs.
Tegra itself is an ARM11 processor and comes in a few flavours with speeds of up to 800Mhz. Being a system on a chip, various important functions are included into Tegra, such as audio processing, HD video processing, and of course a tiny Geforce GPU.
Coming to a Netbook Near You
Nvidia has recently made a major push to show the viability of Tegra in netbooks. Tegra based prototypes have been showing up at industry trade shows since the beginning of the year. Some of the notable devices included netbooks by HP and ASUS which were essentially the same as the products already available on stores shelves but with Tegra chips running inside them instead of Intel's Atom.
Coming up with any kind of definitive performance comparison is hard at this point. Demos, afterall, are meant to show the item being demoed in a good light. One difference that is instantly notable, however, is that Tegra netbooks run Windows CE, not Windows XP. Windows CE is a version of Windows designed by Microsoft specifically for MIDs. Unfortunately, it is not being used because it actually better than Windows XP in any way. Its use is simply due to Tegra being an ARM processor, and thus not x86 compatible. Windows CE is a very basic operating system, lacking in feature such as Windows Update and Windows Security Center. Windows CE is also not compatible with many popular programs. For example, the latest version of Internet Explorer available for Windows CE is IE6, although Nvidia showed a port of Firefox 3.5 which could become available along side Tegra netbooks.
That catch aside - and it is a big one - Tegra based netbooks seem to work modestly well. The real question is the one that absolutely cannot be tested in a demo environment, and that is battery life. Tegra certainly looks as if it could provide outstanding battery life, given its modest performance, its original design intention as a processor for MIDs, and its system-on-a-chip design. That said, the best Atom based netbooks are coming close to providing 10 hours, so Tegra will have its work cut out for it.
Tegra by Christmas?
If you're interested in the moblie multi-media abilities a Tegra based netbook promises, then you've got a little while to wait. Tegra netbooks are still in the prototype phases across the board, and Tegra has yet to see its release in what is certainly Tegra's flagship debut - the Zune HD. Don't look for Tegra netbooks for the next few months, but the earliest models could hit store shelves by the end of the year.