Laptop Mobile Broadband Plans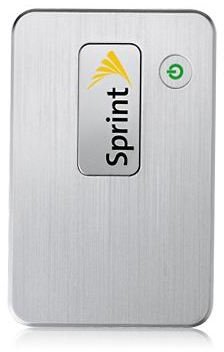 AT&T LaptopConnect
AT&T's LaptopConnect mobile broadband plan gives you the speed and coverage of both AT&T's BroadbandConnect and EDGE networks, so you can be sure you will be able to get connected almost anywhere. You have several connection options with this plan. For instance, you can plug a LaptopConnect card into the "Type II" slot in the side of your laptop to connect to the Internet through AT&T's wireless networks, use a data-enabled AT&T mobile phone as a modem, or connect via USB, Infrared or Bluetooth.
AT&T's LaptopConnect mobile broadband plan currently costs around $60 a month for 5 GB, plus you get free WiFi access at over 17,000 WiFi locations throughout the U.S., including McDonalds and Starbucks locations.
Sprint Mobile Broadband
Sprint offers two mobile broadband plans so that you can select the best one for your laptop usage. Sprint's plans allow you to connect to the Internet using the wireless "MiFi" Mobile WiFi hotspot, a palm-sized device that you simply place beside your laptop, or a wireless card that plugs into your laptop's USB port.
The Mobile Broadband Connection Plan - 3G features 5 GB a month total or 300 MB a month while roaming out of the Sprint network for about $60 a month. Sprint's Mobile Broadband Connection Plan - 3G/4G an unlimited 4G connection in certain areas of the U.S., which are currently extremely limited, but with the promise of more coverage locations coming soon. You also get the same 3G coverage nationwide 5 GB a month total or 300 MB a month while roaming out of the Sprint network as in the 3G plan at a rate of about $80 each month. Unless you live or work in Baltimore or a handful of other locales, you will probably want to stick with the 3G plan.
T-Mobile webConnect
T-Mobile's webConnect broadband plan uses a USB stick to access the Internet through T-Mobile's 3G, HotSpot/Wi-Fi, or EDGE network connections. As with the other broadband plans listed, the laptop USB stick is not free. The suggested retail price is $249.99, but currently there is an instant discount of $200, bringing the price of the stick down to just under fifty bucks.

The plan features email and web browsing up to 5GB usage per month, with the option of additional web access at $0.20/MB. T-Mobile hotspot usage is unlimited and does not count against the 5GB a month limit. The T-Mobile webConnect Data Plan currently goes for around $60 a month.
Verizon Wireless BroadbandAccess
Verizon Wireless offers two different mobile broadband plans. The first is the Mobile Broadband - 250 MB plan.This plan features 250 MB a month, and $0.10/MB after that for just under $40 a month. The Mobile Broadband - 5GB offers 5GB a month at $59.99. Verizon's average download speeds for its mobile broadband plans are 600 Kbps – 1.4 Mbps, and average upload speeds are 500 Kbps – 800 Kbps. Both plans also entitle users to a new, free mobile phone every two years.
Fine Print
As with any contract, you should always read and agree to the fine print before committing to a laptop mobile broadband plan. Most providers will require a one- or two-year contract and will enforce a hefty fee should you terminate the plan before that contract has expired.
For more information, read this review of Verizon's HP Netbook Mobile Broadband Package by Bright Hub's Michele McDonough.