Netbook Operating Systems - What Choices Do You Really Have?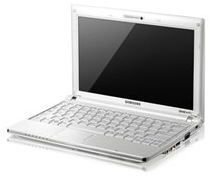 The Picture Today - Windows and Linux
Despite the belief of many Linux enthusiasts that the netbook would be the platform to bring Linux more mainstream, Microsoft Windows is, by far, the dominating operating system used in the netbook world. The NPD Group, which tracks retail sales in the United States, recently reported that netbooks with some form of Windows operating system now make up 98% of U.S. netbook retail sales.
This trend is not just limited to the United States either. PC World, the U.K. electronics giant, announced in a press release that they will no longer be carrying Linux netbooks in their land-based stores due to limited customer interest. They will continue to offer Linux netbooks in their online storefronts, but the valuable shelf space in their brick and mortar showrooms will be reserved for the more popular Windows netbooks.
There are some netbooks that come preloaded with Windows Vista, but it's far more common to see XP Home Edition on these machines since the XP operating system is far less resource-intensive than Vista. However, with the release of Windows 7 in October, it's likely that Microsoft will want to push retailers to move toward offering the newest Windows operating system – at least on those machines that satisfy Microsoft's definition of a netbook.
If you do want to go the Linux route, what are your choices? It's starting to get harder to find Linux netbooks. Even ASUS has a message on their site stating, "ASUS recommends Windows for everyday computing." However, a great source for what deals are currently available can be found at the Linux Netbook web site.
Some other choices are starting to emerge, though, and it's possible that these choices may even regain some market share for Linux netbooks.
Google Android
There have been rumors for awhile that Google's Android operating system would soon be available on netbooks. A recent announcement from Acer global president Jim Wong has validated these rumors. At Computex 2009, Wong stated that Acer was in the process of developing Android netbooks, and this news was accompanied by a press release from Acer stating that the first Android netbook should be available some time during third quarter 2009. That's pretty nice timing – just soon enough to compete with the release of Windows 7, assuming Acer stays on schedule.
If and when the Android netbook hits the market, it actually may give Linux netbooks a little more steam. That is, if average consumers start to see more choices becoming available for netbook operating systems, they may decide to take a closer look at all of these offerings rather than just go with the "known" Windows environment. Regardless, despite what Microsoft may think, the Linux netbook market isn't quite dead yet.
What About Apple?
It wasn't that long ago that Steve Jobs almost verbally sneered when questioned whether or not Apple would be entering the netbook market. But, after making comments alluding to the iPhone as a netbook competitor, Jobs did state that Apple would "wait and see how that nascent market evolves, and we have some pretty good ideas if it does."
If we can believe Daiwa Securities Group's Calvin Huang, that "wait and see" period may have already ended. Although there's been no confirmation from Apple, Taiwan News reports Huang as stating that Apple plans to "ship a laptop computer with a 10-inch touch screen by the end of this year." We'll keep listening for developments in that area and update this section when more is known.
What Will We See in 2010?
With Windows 7 being released in October 2009, Acer aiming for a 3Q 2009 release of an Android netbook, and Apple possibly bringing its own competitive offering to stores by year end, we may be looking at the netbook industry in a completely different light by the time 2010 rolls around. And as mentioned earlier, don't count Linux out just yet. It may have lost ground to Windows during the netbook wars in early 2009, but this added competition may be just the thing to shake things up a little.
Which netbook operating system are you holding out for?