What is the Best Laptop? - Reviews of Top Laptops in Budget, Gaming, and Portability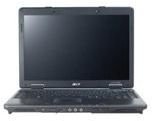 Overview
Every laptop shopper inevitably finds themselves swimming through the sea of choices looking for the perfect machine. There are so many things to consider - Does it do what you need it to? Will it last a long time? Is it affordable? As more laptops have become available over time, they've been somewhat broken down into categories, such as budget, ultra-portable, desktop replacement, or gaming. There are literally thousands of choices when shopping for a laptop. Some are good machines for a decent cost, while others may be very expensive and very prone to failure. This article features a collection of various informative laptop reviews that can be found here on Bright Hub to help you to make the best choice in a laptop.
Laptops on a Budget
One of the cheapest laptops that you can find currently is the Acer Extensa Laptop, which can be had for right around $400.
If you're just looking for an inexpensive laptop to fill an immediate need, perhaps you'd be interested in the Dell Inspiron E1405 Laptop, or the Acer Aspire 5315-2698 15.4-inch Laptop, both of which can be yours for under $500. For just $150 or so more, you can find great performance for your dollar in the MSI PR400x Laptop.
Bright Hub Writer Jhoge offers up lots of budget laptop shopping tips in his article, Best Laptop Bargains.
Gaming Laptops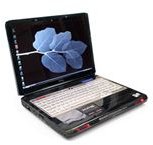 The power of a gaming computer with the portability of a notebook. Isn't that every gamer's dream? I, for one, spent the majority of my school days playing MMORPGs in the back of all my classes, quietly minding my own business and only glancing up to answer direct inquiries - and it was great. While no laptop, designated "gaming" or otherwise, can compete with a gaming desktop, some come pretty close.
One of the biggest names in gaming computers - especially laptops - is Alienware. Besides having one of the biggest names, they also have one of the biggest price tags. In the article Best Gaming Laptops: Alienware M17 writer Dan B. weighs the pricing of this gaming laptop with its boasted features. He then compares it, point for point, to the virtually unheard of Sager NP9262, proving that you pay a lot of money just to have Alienware written on your machine.
Since Dell now owns Alienware, this list wouldn't be complete without mentioning a laptop from the Dell XPS gaming laptop line, such as the XPS M1730 Gaming Laptop, touted more for its sleek appearance than actual performance.
Our final offering from the gaming laptop line is the much more affordable MSI GX630, heralded as a budget gaming machine, but still boasting some fantastic features.
Ultra-Portable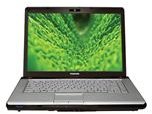 Students, businessmen, and road warriors tend to favor ultra-light, ultra portable laptops. Price, weight, and performance are all factors considered in the article Best Laptops for Student__s. Similar features are discussed in the article, Top 5 Laptops for University Students. While these articles are geared towards students, the aforementioned businessmen and road warriors would do well to consider the ultra-portable laptop options they describe.
If you're looking for the lightest possible laptop, then you can't go wrong with the Toshiba Portege R600. The Acer TravelMate 4220's name says it all, and is a very light weight laptop designed for businessmen on the go.