3D Printer Technology & 3D Printer Comparison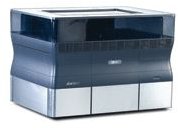 Three-dimensional (3D) printers are advertised support creative imagination and to be capable of high-tech magic. In fact, a 3D printer can really create any three-dimensional object, however complicated, and the process is incredibly simple. Objects are meticulously built up inside the printer as thin layers, one on the other, according to the blueprints furnished by the PC system.
3D Printers vs. Rapid Prototyping Machines
Rapid prototyping (RP) is a conventional, time-tested method that has been used by automotive and aircraft industries for years. Recent advances in technology and the interest of some open source fans has made the technology available to anyone for under a thousand dollars.
3D printers are compact, making them ideal for use in any office. They are designed for low volume reproduction of real objects made of nylon or other plastics. 3D printers are user-friendly and maintenance costs are rather low compared to RP machines. A 3D printer is capable of all the functions of RP – verifying and validating design, creating prototype, remote sharing of information and all other such functions.
Choosing the best 3D printer
There are a few different choices when it comes to buying a personal 3D printer and each has its own advantages and disadvantages. Take some time to look at the various models available and compare the resolution they offer, the size of the biggest part they can create and how much assembly is required before comparing price. The cost is generally related directly to what comes in the box, and more money means a much better user experience.
Some top 3D printers
Different manufacturers have adopted different methods and it is difficult to rank one over the other.
Objet Geometries Ltd, an established manufacturer of reliable printers, has an enviable track record of adopting superior technologies and delivering quality printers. The Objet Polyjet 3D printer surpasses all models produced by their rivals in terms of excellent finish, layout and incorporated materials. Alaris 30 is the Objet's latest product. Compatible with desktops, it is capable of churning 600x600dpi materials into several moving parts.
The best option for people seeking a budget-friendly choice for creating prototypes is Z Corporation's line of 3D printers. Market analysts uniformly agree that Z Corp 3D printers are ideally suited for offices, as they allow users to perform functional testing easily and quickly. Users need no longer outsource making prototypes, saving both time and money. The company has a range of models - ZPrinter 310 Plus, ZPrinter 450, Spectrum Z510 and ZPrinter 650 – each with its own unique features.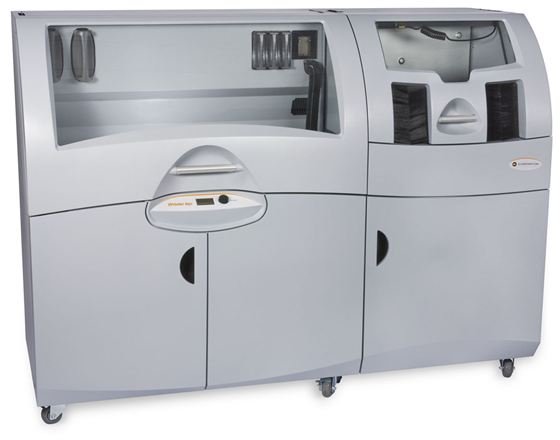 Until lately, 3D printers were excessively large and expensive and found mostly in major corporations and elite design firms. Desktop Factory 125ci 3D Printer has changed all that. Today, Desktop Factory is arguably the leader in quality performance low-cost 3D printing machines. The Desktop Factory 3D printer has dimension about 25 x 20 x 20 inches and is lightweight (less than 90 lbs).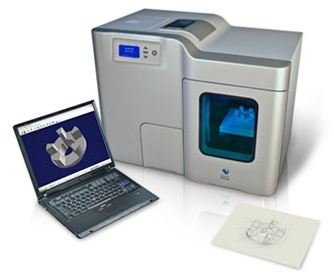 Fab@Home is an open-source printing platform for buyers to design and develop a proprietary machine with the blended technology of fabrication and software development. The components are economically priced, and different types of materials may be used for building. The software and basic hardware fabrications are freely available on its website and users can download and print the material needed, experiment with new ones on the machine, or work on various projects with uploading and sharing facilities.
RepRap, as the name suggests, is an abbreviation for replicating rapid-prototyper. It is an open-source 3D printer designed by Adrian Bowyer at the University of Bath (UK). Assembly kits and individual items are now available and the US vendor of RepRap is selling parts with sub-system materials.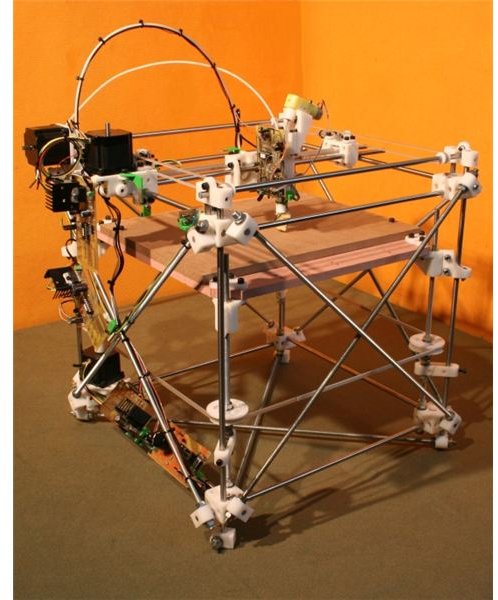 3D printers will become even more popular as prices drop and the markets react to the quality and price of the products offered. While still considered toys for people who already have everything, these useful devices will be found in more and more business and consumer workshops as time goes on.