Where to Find and Download Free Mouse Cursors / Free Mouse Pointers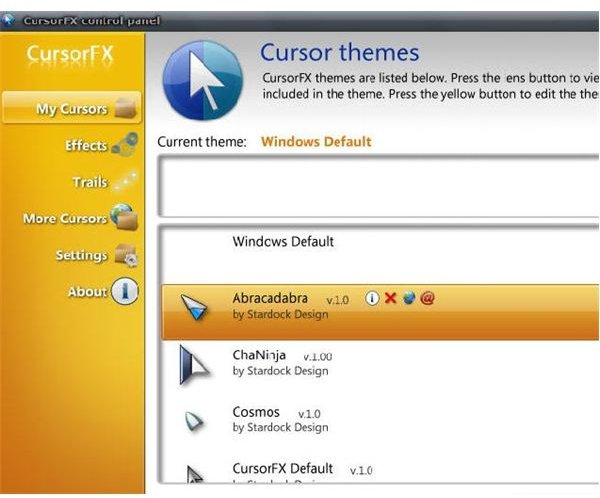 CursorFX
CursorFX is compatible with Windows XP and Vista, featuring hundreds of mouse cursor and pointer options. Not only can you choose a cursor style, you can make it even more personalized by adding effects such as animation or custom sizes. There is an upgraded version that sells for around twenty dollars, but the free standard version will provide fun variety at no cost. This software has been tested for spyware, and given a clean bill of health.
CursorSkins
Another mouse pointer program that can be downloaded free of charge is CursorSkins, which offers a wide selection of fun, colorful cursor trails from which you can select. Also proven to be free of spyware, CursorSkins allows you to choose a "skin" for your cursor with themes ranging from holidays to flowers to sports, or you can create your own pointer trail design.
Cursors 1.0
If you are searching for a cute, sparkly or glittery mouse cursor, you may want to download Cursors 1.0, which offers an abundance of free cursors and mouse pointers such as floating floral motifs, sparkly heart shapes, playful dolphins or a glittering rainbow. As with the other free downloads listed here, Cursors 1.0 has been tested for spyware and appears to be a safe download.

Techline Cursor Pack
Are you an animated person? If so, this free mouse cursor download may be just the ticket. Techline Cursor Pack is compatible with all current versions of Windows, and features a complete library of animated mouse pointers. If you are looking for cute animals or bright hues, though, you might opt to look elsewhere, as Techline cursors feature standard arrows and similar mouse pointers that just happen to be animated. This free program has been tested and proven to be free of all malware including spyware and viruses.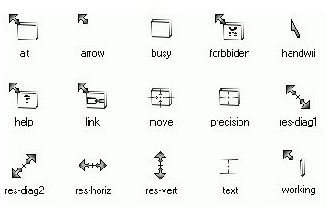 Love AnimatIon Cursor
Love AnimatIon Cursor is not a mouse pointer download that will give you a huge collection of mouse cursor options from which to choose. However, if all you need is love, you might just find this application to be ideal. Love Animation Cursor will automatically install heart-shaped cursors and pointers, reminiscent of Valentine's Day candy, upon download, so it is free and easy to use. Wear your heart on your monitor, because all the world loves a lover! Oh, and, yes it is free of spyware.