Where to Find Wifi Internet in Fort Worth, TX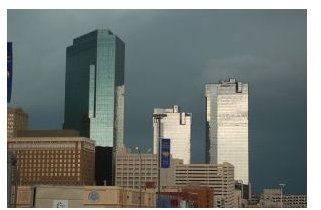 Fort Worth Stockyards
A trip to Fort Worth is not complete without a visit to the historic Ft. Worth Stockyards. You won't want to miss the free, authentic twice daily cattle drive through the stockyards or other attractions like the Cowtown Coliseum. Even though you will feel as if you've walked right into the Old West, there are several free Fort Worth, Texas Wifi locations where you can download your email or check on that other stock market.
Hyatt Place Historic Stockyards Hotel, located in the heart of the Fort Worth Stockyards at 132 East Exchange Avenue, offers free WiFi throughout the hotel. Why not plan on lodging just steps from the wooden storefront sidewalks and rodeo grounds? Call 817.626.6000 for reservations and rates or more details.
If you are looking for a stiff drink and some live music while you "tweet" about your trip to the Fort Worth Stockyards, don't let the name of this club scare you away. Filthy McNasty's Saloon, located at 114 West Exchange Avenue, serves up live local music as well as free WiFi for its customers.
Downtown Fort Worth
Not far from the Stockyards, downtown Fort Worth is home to Sundance Square, Ft. Worth's' shopping and entertainment district. Enjoy the interactive Water Gardens or take a romantic horse-drawn carriage ride while taking in the city lights. When you are ready to grab a bite to eat and log on and upload pics of all the sights, head to Billy Miner's Saloon. The bar and grill is within walking distance of the Convention Center and serves up Texas-size "Billy Burgers" and icy long necks along with free WiFi. Head over to Billy Miner's at 150 W. 3rd Street in downtown Fort Worth, or call 817.877.3301 for more details.
Aptly named, The Chat Room Pub is a popular spot for college students who want to hang out with friends and work on school papers at the same time. Not only do they offer free Fort Worth, Texas Wifi, but they have computers on site that you can use as well.
All Around Fort Worth
Fort Worth is known as a big city with a small town feel. As you are out and about, you can enjoy friendly service and free Fort Worth, Texas Wifi all over town.
Freebirds World Burrito in West Fort Worth near the Hulen Mall serves overstuffed, custom burritos and offers free WiFi and a uniquely fun atmosphere. Drive on over to 4965 Overton Ridge Boulevard, or call 817.294.7241.
South of Downtown Ft. Worth, Gallery Art Cafe is the place to go for fresh roasted coffee, yummy eats, local art exhibits and free WiFi Internet service. Gallery Art Cafe is located at 609 South Jennings, on the corner of Jennings and Pennsylvania. Call 817.335.4646 for more details.