How Do I Connect My iPod to My PC?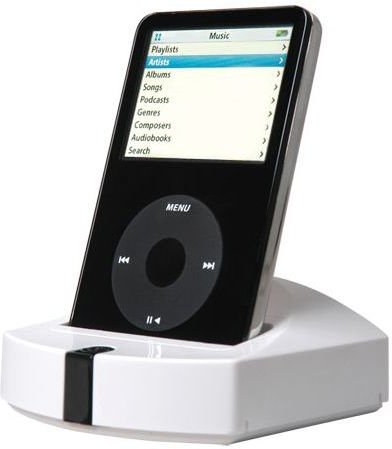 Connect an iPod to Your Computer
From transferring music to recharging your iPod, a single USB cable does it all. A USB cable comes along with the purchase of any iPod model. You may find the added feature of a Dock Connector to the USB 2.0 cable that comes with certain models of iPods. Additionally, an optional FireWire cable comes with the purchase of the iPod nano or the Fifth Generation iPod.
Connecting an iPod to your computer is a lot simpler than you think. Simply insert the cable into a FireWire or high-capacity USB 2.0 port in your computer. The other end of the cable should be plugged into your iPod. Ensure that both ends of the cable have b
een properly inserted in their respective docks or you may face a problem when charging your iPod and managing music. An icon usually appears if there is a problem. If your iPod does not appear listed in iTunes, it means your iPod is not properly connected.
If you are using a Dock, just connect the cable to a high-powered USB port or FireWire into your computer and the other end should be plugged in to the Dock. Place your iPod in the Dock slot made available.
Once you have connected your iPod to your computer, it will automatically identify the iPod and the device will start charging on its own as a "Do Not Disconnect" icon appears on the screen of your iPod. While your iPod is being charged you can safely transfer music.
Remember, you cannot transfer music simply by using the copy and paste procedure. The iTunes software needs to be installed on your computer to manage your music. A CD with iTunes software usually comes with the purchase of an iPod, or you can download it from the Internet. Once the iTunes software has been installed, all you have to do is go to the right hand side of your iTunes screen and click on 'file'. Select 'Add file to library' and add all of your music records to the library section of the iTunes. Then, transfer it to your iPod simply by dragging each file.
You can now enjoy all of your favorite music files on your iPod. But make sure to carefully disconnect your iPod from your computer. You need to eject your iPod and safely remove the USB before using the device.