Finding the Best Mouse for Graphic Artists - the Right Computer Mouse for You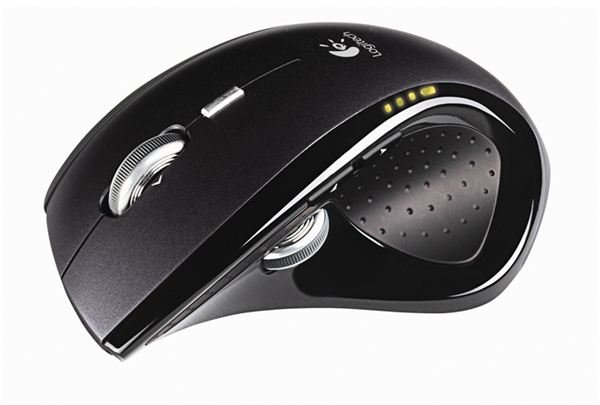 Graphic artists spend a lot of time working with art packages and drawing, sculpting or painting with a mouse can be tricky and lead to injury. Whether you need the best mouse for 3D modeling packages or painting in Photoshop, graphic artists generally require a mouse that is more sensitive than your average device. In order to do precise work they need an accurate device which registers the smallest of movements. In this article we'll take a look at the kind of computer mouse graphic artists use.
Tablets Prevent Injury
Due to working for hours making precise movements over and over, graphic artists frequently suffer from repetitive strain injuries and can develop carpal tunnel syndrome. For that reason many of them don't use a mouse at all - they use a tablet. By far the most popular choice is the Wacom range. They allow artists to draw free hand with a stylus on the tablet and they are extremely sensitive. They often come with a mouse which can also be used with the tablet, although it tends to be a bit awkward to work that way. They can be very expensive but at the low end of the range you'll find affordable examples like the Wacom Bamboo Tablet.
Requirements
When it comes to selecting a mouse, graphic artists tend to go for devices with high sensitivity and sometimes additional programmable buttons which they can use for various program shortcuts. A scroll wheel is also essential. Wired or wireless is a matter of personal taste; some artists find it easier to work without a cord, but you have to take battery life and charge time into account. Comfort is also key and so the shape and feel of a mouse can often sway a purchase.
Logitech MX Revolution
One of the most popular options seems to be the Logitech MX Revolution Cordless Laser Mouse. It features an ergonomic design with a sculpted thumb support, an accurate laser, high speed wireless and some handy controls including a precision scroll wheel and quick flip option for tabbing between applications. It also has a once click option for search and a four stage lighting system to warn when the battery is running down. It will work with a Mac or a PC but sadly it only caters for right handed artists. Logitech released a new model, the well rated Logitech Wireless Performance Mouse MX for PC and Mac. It is still only a righthanded model. Some users still look for the earlier model.
Kensington Expert Mouse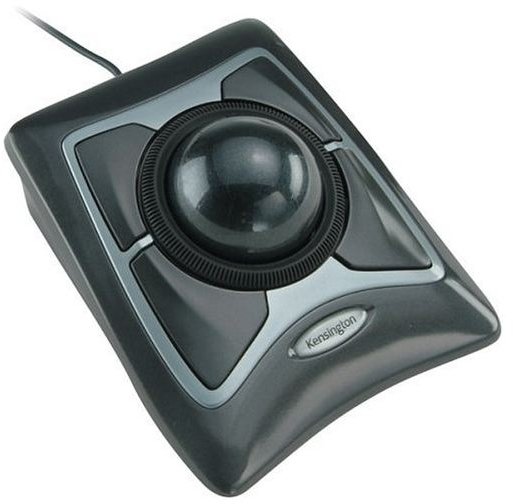 Many graphic artists prefer to use a trackball system like this Kensington model, which provides fast and accurate scrolling and is very comfortable to use. Trackballs have been shown to be far less damaging to the wrist; they are extremely sensitive and although they take a bit of getting used to they can be a great solution. The Kensington Expert Mouse Optical USB Trackball will work for left or right handed artists and it is equally at home on a PC or a Mac.
Logitech G9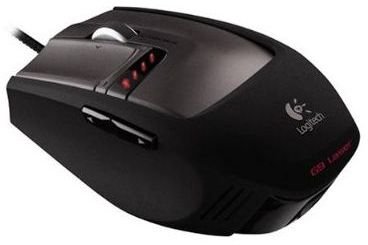 The Logitech G9 Laser Mouse is another one worth considering. It is one of the best gaming mice available but it could serve equally well for graphic artists. It is fast, sensitive, precise and highly customizable. You can change the grip, tune the weight and even select the colour scheme you want for the LED display. This has been updated to the popular Logitech G9X Programmable Laser Gaming Mouse with Precision Grips.
All of these devices are quite expensive compared to ordinary mice, and a Wacom tablet will set you back a considerable sum. Bright Hub's reviews help you narrow your choices to the best, saving you research. If you consider the amount of time a graphic artist spends at the computer, anything which helps comfort and accuracy will offer a benefit in productivity. It is a good idea to try a device out before you buy and check whether you find it comfortable because everyone is different. With a bit of hands-on trial, you are sure to find the perfect mouse or tablet for your needs.
References