Is it Possible to Use a TV as a Computer Monitor: Using LCD TV for Computer Monitor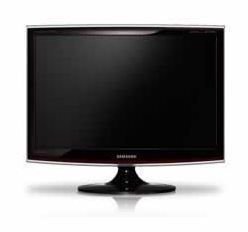 LCD TVs as PC Monitors
One great side effect of the explosion in popularity for LCD televisions is that the vast majority of them have the ability to double up as PC monitors. It is actually quite rare nowadays to find an LCD TV which doesn't have the necessary VGA port to allow you to hook it up to your PC. When it comes to high definition there is also a growing trend for PCs to be equipped with an HDMI output which can plug into an HDTV. Throw composite and DVI connection options into the mix and it becomes increasingly likely that you will have no trouble doubling up your TV as a PC monitor.
For an LCD television set up in your main room most people buy the biggest screen they can afford but if you are planning to use it as a PC monitor big is not always practical. If you intend to use the TV for more than watching movies or video footage from your computer then you will want something that can fit comfortably on a desk. Sitting a few inches away from a 50 inch LCD HDTV is liable to do you some serious damage. In this article we will concentrate on sensibly sized TVs which can double up as PC monitors for bedrooms or offices. Anywhere with limited space will benefit from the dual functionality.
What Do You Need?
While there are lots of options out there the best TV/PC monitor combination for you will depend on what you intend to use it for. If you want to play games then you will want to pay close attention to the response rate. Many LCD TVs have a slow response rate which will result in blurring. This is generally stated in milliseconds on the spec of each device. You will also need to decide if you want high definition capability and if you'd like to save even more space by buying a TV with a built in digital tuner. If you want to be able to watch high definition footage and Blu-ray discs then you will need an HDMI port which all the models below have. For Blu-rays they also have to be HDCP (high-definition digital content protection) compliant and once again all the models are.
Budget LCD TV/PC Monitors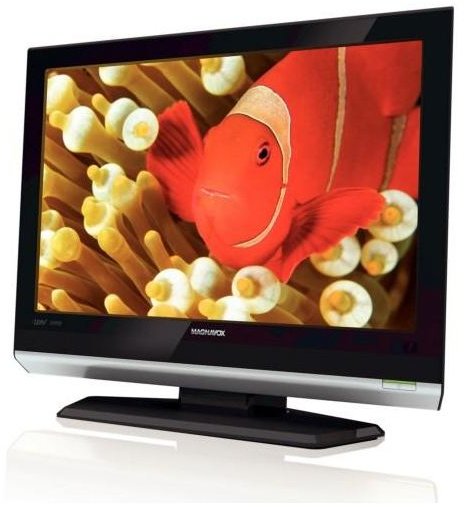 The Magnavox 19MF338B/F7 19-Inch LCD HDTV is a nice choice if you are on a tight budget. It displays at a resolution of 1440 x 900, has an integrated ATSC and QAM tuner and the response time is fast at 5 milliseconds. The contrast is not great but it supports Dolby Digital for surround sound and it has an HDMI input and a VGA input amongst others. You can get one for $239.99.
The Coby TFTV1923 19-Inch Widescreen LCD HDTV/Monitor has very similar specifications with the same resolution and an HDMI input but the response time is slightly slower at 6 milliseconds, the brightness is lower and the contrast is even worse. However you can order one for under $200 which is about the cheapest you can go without seriously compromising on quality.
Spending More
If you can afford to spend more then the Samsung Touch Of Color T260HD 25.5-Inch LCD HDTV Monitor looks great. It is a larger screen but not too big and it supports a resolution of 1920 x 1200. Brightness and contrast are good and the response time is 5 milliseconds. There are loads of connectivity options including two HDMI ports and it looks really stylish as well. The drawback is that the list price is around $600 but you should be able to find it a lot cheaper than that ($350 on Amazon with a $100 rebate). The 20 inch model is around $250.
The Samsung SyncMaster 2333HD 1080p Widescreen LCD HDTV is another great option and for $350 the 23 inch widescreen display offers a resolution of 1920 x 1080, a response time of 5 milliseconds and good contrast and brightness. It also has two HDMI ports and built in ATSC/NTSC tuners.
These are some of the most popular options on the market but there are plenty more out there so take your time and shop around to get the device that suits you.