Fancy Laptop Casings and Customized Skins for your Laptop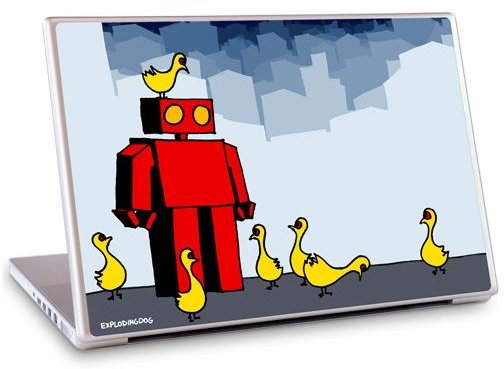 Fancy Laptop Casings
A lot of people demand more than just functionality from their laptop, they want it to look good as well. As laptops become ever more popular with smaller and faster systems hitting the stores everyday we see more and more devices with fancy casings. Whether they are coloured or patterned, one thing is for sure, laptops are now being marketed as a fashion accessory. Some notebooks are even designed to look like clutch purses but the trend in fancy casings is not just aimed at women and you can get all sorts of engraved, painted, and embossed cases.
Many laptop owners spend a great deal of time with their prized possession and so it is little wonder that they want to personalize it. In the past that may have meant slapping on a few stickers or perhaps buying a laptop bag which matches your outfit, but nowadays you can get your hands on all sorts of designer laptop casings or even design your own skin for your laptop.
Laptop Skins
There are various companies that specialise in laptop skins and GelaSkins is one of the best. They cover various sizes of laptops both PC and Mac and they also create skins for iPods, mobile phones and handheld gaming consoles. There are well over one hundred different designs available on their website. Check out three in the gallery below.
GelaSkins Laptop Designs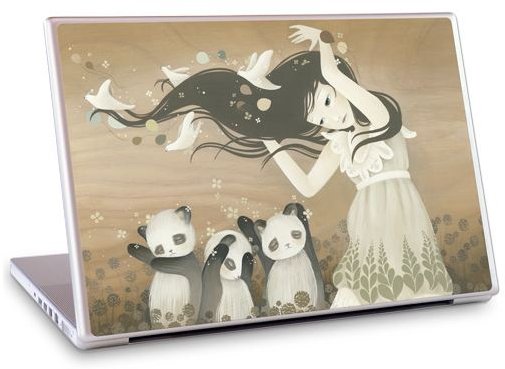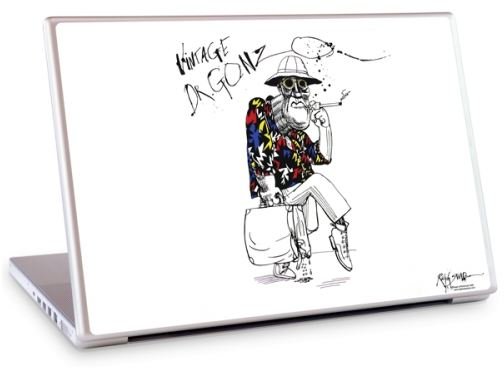 Manufacturers Laptop Casings
Manufacturers like Sony are offering more and more choice so the pink laptop pictured comes in red, black or white as well. The HP laptop is a special artist's edition that they released. Patterned laptops like the ASUS model pictured are also becoming more popular and this one even comes with a matching coloured mouse
Sony, HP and ASUS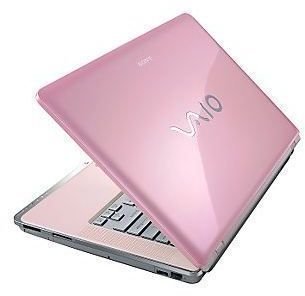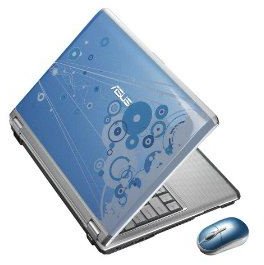 More Laptop Skins
You can find more fancy casing options at the aptly named Laptop Skins. They offer various designs which come as made to measure vinyl stickers. They seem to go in for basic patterns and while I quite like the Rorschach one I'm seriously unconvinced by the vintage wallpaper.
Laptop Skins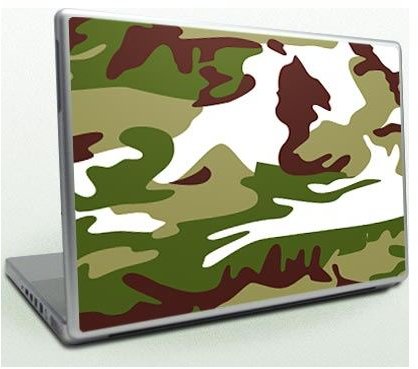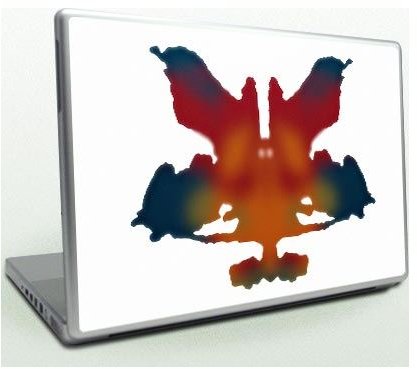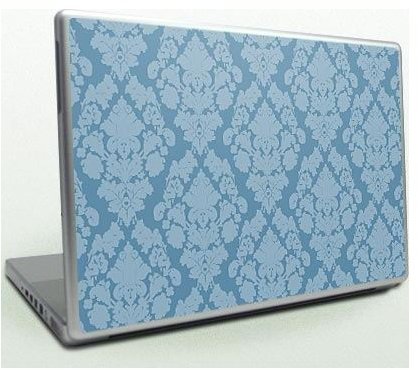 Fujitsu Wooden Laptop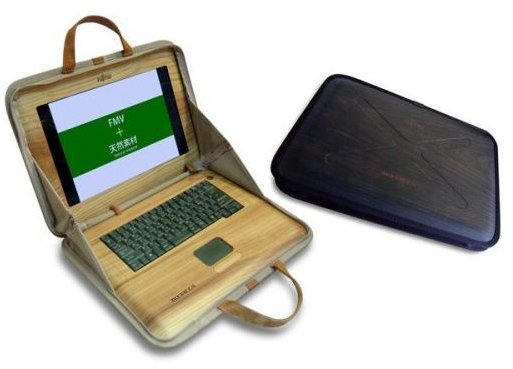 How about a wooden laptop casing? Apparently there has been a bit of trend for these in Japan, and Fujitsu have released this first model. It is environmentally friendly, made from cedar wood with bio-plastic parts inside. The bio-plastics have all been made from renewable sources instead of fossil fuels. They are still working on these so it is not available to buy just yet, but they will be one day soon.
Steampunk Laptop
The absolute best fancy laptop casings are those designed by individuals with a lot of time on their hands and this Steampunk laptop is my favourite by far. It is designed to look like a Victorian music box but it actually holds an HP ZT1000 laptop. This design is a complete one-off but you can check out Datamancer's website for more information on how he constructed it.
Steampunk Laptop