Best File Sharing Programs - What is Dropbox? Free File Back Up and Sharing Service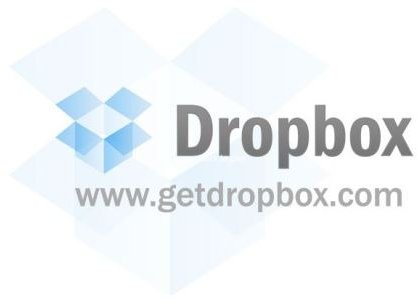 What is Dropbox?
Dropbox is a terrific, free application which is an absolute breeze to use and can prove extremely handy. If you work across multiple computers and keep misplacing your USB drive this application could save you a great deal of hassle. Not only does it provide an online back up solution which you can access from any device across the web but it is also fantastic for group projects allowing you to share a group of files with ease.
Development Team
The Dropbox team is ten strong and the application is the brainchild of Drew Houston. After losing all of his files and realizing he had failed to back them up the CEO began to develop the application. He initially developed it for personal use but the potential soon became clear. He was able to raise funding, hire staff and build Dropbox into a growing company which plans to add services and expand further during the coming year.
Set Up
The application works with the three major platforms, Mac OS, Windows and Linux. It is completely free to create an account and you get access to 2GB of free space to store your files. If you require more room you can upgrade to a Pro account which costs $9.99 per month or $99 for the whole year and gives you 50GB of space. You can also earn up to 3GB of extra free space by referring your friends to the service.
You can download the client for free and installation is quick and easy. Create an account and you are ready to go. Dropbox basically creates a folder called My Dropbox which by default goes in My Documents. Anything you place in the folder will be uploaded to a secure server. You can create various folders and label and organize files however you like and Dropbox will keep them safe and synchronized.
Sharing Files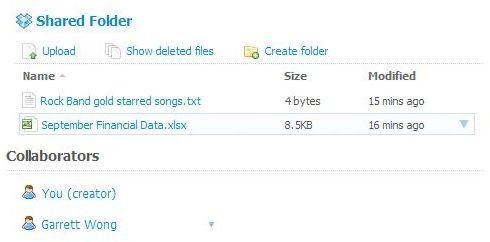 Using your Dropbox account you can install the application and sign in on another computer and the files will automatically sync. This means you can have up to 2GB of files synced, up to date and accessible from as many machines as you want.
It extends beyond personal storage and back up because you can also interact with other users. This is ideal for any collaborative project where you aren't located in the same office. You can open up access to your folders to other users on Dropbox. You can specify which folders they should have access to and share files with them quickly and easily. The files will synchronize whenever you change them, automatically syncing on any other machine that has access to the folder and runs Dropbox. Collaborators can also upload their own files to share with you. You can even upload files to public folders and each file will have an associated URL which you can use to direct people to it.
Future Plans
The company envisions a future where all of your files will be stored online and accessible from anywhere. Instead of investing in expensive back up hardware for your own home you'll use a service like Dropbox. By accessing your account you'll be able to get at your files whenever and wherever you need them. Security and speed will be key concerns for most people but the service seems to cope with both admirably. It is free and set up is quick and painless, so try it out for yourself, share and synchronize with Dropbox today.