How do you set up a Linksys router - Setting up a Linksys Wireless Access Point and Router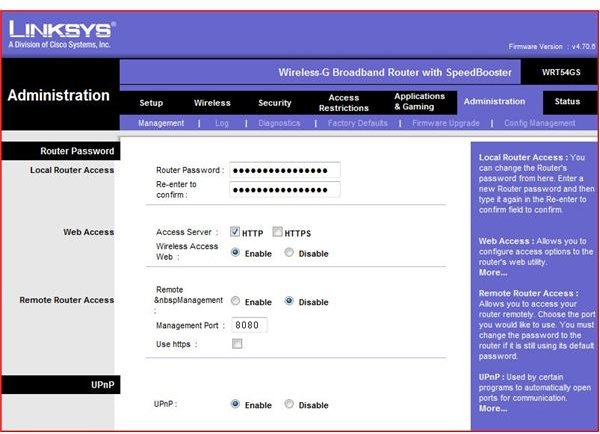 Linksys (Cisco) Routers
Linksys (Cisco) routers are one of the most common routers used in home computing. From the WRT400 Dualband N routers to lower grade G model routers, Linksys is known for quality routers that allow computers to share the same broadband connection. With retail prices from $40 - $139 (prices vary based on model and features), these routers are easy to setup and configure. Recently Linksys has made setting up routers easier than ever with a setup disk that walks inexperienced users through a series of questions.
Ultimately, greater setup capabilities can be gained by using SNMP and connecting thru a webbrowser such as Internet Explorer or Firefox.
Linksys Router Setup
Linksys routers now come with a setup CD that makes setting up your wireless network and router a breeze. The setup primarily walks through a wizard that gives your computer an ip address in the 192.168.x.x range and asks your connection type (DSL or Cable). The wizard then configures security based on questions you answer. Security includes information for changing your admin password for the router and wireless configuration.
For more control, you can look at your Linksys Quick Setup guide to find your password and the router's IP address in order to use a webbrowser. The information below is a very basic guide to setting up your Linksys (Cisco) Router.
Plug your computer directly into the router's switch (Generally 4 ports on the back of the router)
Plug the router into your broadband connection.
Use the cable supplied to run from the WAN Port to the modem
Turn on the router
Reboot your computer
Enter the IP address of your router (found in the manual) in your webbrowser and Hit Enter
Enter the username and password for your router
Configure your router for your ISP -Automatic IP Address (DHCP) - generally cable based ISPs - PPOE - generally DSL (Enter your Username and Password Here)
Go to the Administration Tab and change your routers password to prevent unauthorized use.
Go to wireless and set the channel and security settings
The above instructions are for most routers and are basic settings only. You must save after making changes on each screen.
Router Configuration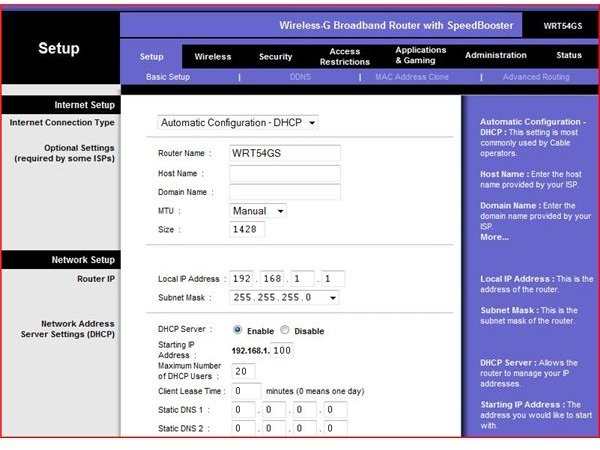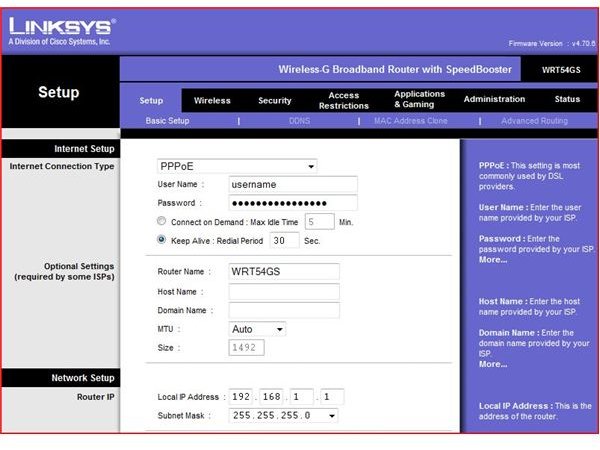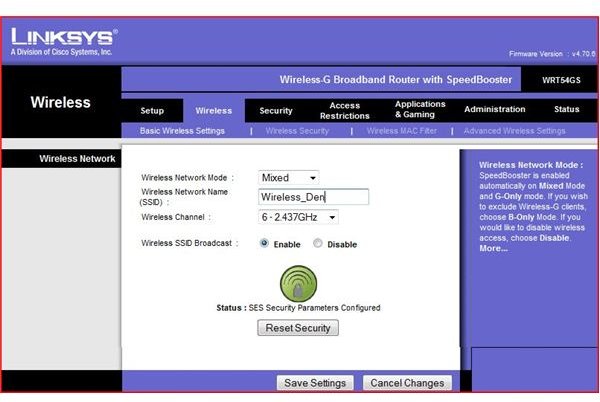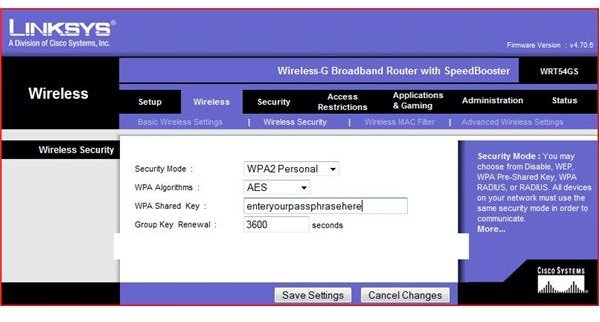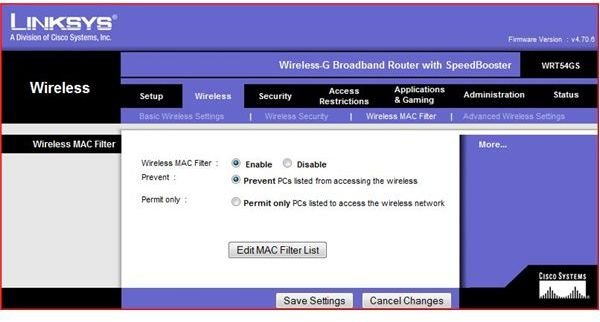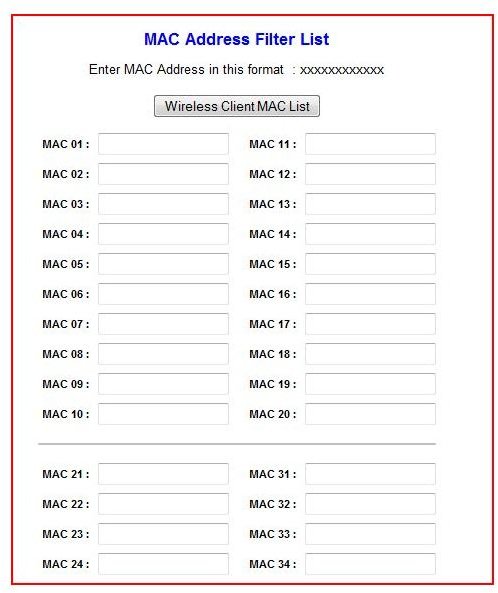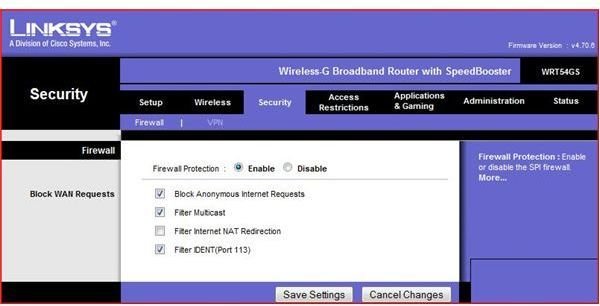 Wireless Security
Highly debated, wireless networking is fairly secure. In a typical situation, if you enable WPA and enter a passphrase along with MAC Address Filtering, your computer is safe to use wireless. The odds of someone breaking into your wireless network is very low. By using WPA security, your connection is encrypted and requires a passphrase to connect.
You can also go to a command prompt, find your MAC Address (also known as physical address) and enter this information under wireless security. Please note that every computer that logs onto your network will need to have its MAC address entered on this screen.
To find your MAC address, go to a command prompt and type IPConfig /all. Look for physical address.
The most important security measure you can take is to disable wireless if you are not using it. Remember, if you don't have a wireless laptop or device, disable wireless or enable security on your wireless device.
It is also important to note that security can have an impact on your network's performance. Then again, your neighbor using your wireless will have a bigger impact on your network's performance. Security is an important measure you must take.
Note: Always change the default admin password on the router.
Conclusion
These great emulators allow you to practice setting up your router. Although all of the models with Linksys are not listed, generally the settings in each has stayed the same. The emulators are websites written specifically by Linksys that allows users to look the 'inside' of a router prior to programming their router. If you can no longer get into your router or forget the information you entered, reset the router to the factory defaults. (This can generally be done by holding down the reset button normally found on the back of the router.)
Linksys (Cisco) has an excellent website to learn the ins and outs of home networking including updates and instructions for all of their products.