Wifi Hardware Explained - What is Wifi? How does Wifi Hardware Work?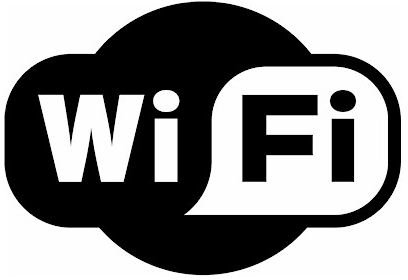 Wireless and Wi-Fi Networks
Wireless Local Area Networks (W-LAN) are in the running to be the replacements of wired networks, freeing houses and offices from cables. However, the story is two-sided as always: there are certain efficiencies and there are certain shortcomings. I will not cover this advantages/disadvantages in this article, but focus on the hardware side mostly.
Wireless network standards are determined by the Wi-Fi Alliance, and the word "Wi-Fi" is a trademark of the alliance. Wi-Fi certified devices have the logo on the left side of them, however a certification payment mush be made to the Wi-Fi Alliance for each device. In order to avoid this cost, manufacturers roll out wireless cards that are compliant with the standards (and maybe have some additional features) but are not certified. Therefore, technically speaking, every wireless network is not a Wi-Fi Network, because the devices may not be certified.
Hardware Used in Wi-Fi Communications
As just mentioned, Wi-Fi hardware has to be certified by the Wi-Fi Alliance. Throughout this article I will assume non-certified devices and use the "wireless network" phrase rather than "Wi-Fi network."
The hardware basically consists of a transmitter, which emits the wireless signals and receives connection requests, and a wireless client that sends the requests and receives the replies from the transmitter. Opening up these terms, the transmitter is the wireless router, which is most probably connected to a modem (or if it's equipped, directly to the phone line) and a laptop, mobile phone, or PDA that is capable of connecting to the wireless network.
To make the connection, a wireless router has to be configured as an access point first. You can read more about this in our article that is specifically on this topic. However, if you only have a wireless router that is capable of a USB connection only, then you need to configure your computer as an access point, which is a good weekend project. Therefore I strongly advise you to have a router with at least one Ethernet Connection.
The mobile devices which will connect to the wireless networks have wireless cards or built-in wireless circuitry. These cards come from different manufacturers such as Intel, Broadcomm, and Atheros, to name the top three. Network cards are present in laptops (either built in or plugged in from the Express Card, PCMCIA, or USB ports), PDAs, and recent mobile phones.
What Equipment is Needed for a Wireless LAN
With a wireless router and a wireless client, we make the foundation of the wireless network.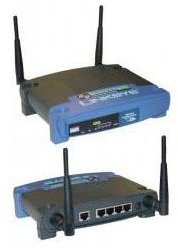 To go further with a W-LAN, we need to have additional equipment, such as a network attached storage (NAS) device, a switch or other computers. If the router and the client computers are configured properly, there is nothing additional for all the clients to work in a wireless network. However, if there are other elements, such as a NAS drive is to be added, they have to be attached to the network.
Nowadays, it is easy to find wireless routers which have more that one Ethernet port, making it suitable to plug in additional Ethernet devices. With such a device, there is no need to invest in an additional switch if the number of ports satisfies the number of wired devices. For example, with a 4-port wireless router (like in the image on the right), you can connect a wired computer and a NAS drive and still have 2 ports available. Therefore before attempting to invest, be sure to take your needs and your equipment into consideration. If you have just one Ethernet port in your wireless router, go for a switch and connect your wireless router and all other wired equipment to the switch. You can later access them from your wireless client.
Conclusion
As you can see, building a wireless network is very easy and all the hardware equipment that is used is fairly standard. The W-Lan is very useful and enjoyable with the addition of other devices, such as NAS drives, which gives you plenty of storage for watching movies or listening to your music anywhere in your house, as well as providing every member of your family to back up their data to a central location. The possibilities with the wireless networks are limited only to your imagination.