The Top Choices for the Best Monochrome Laser Printers for Small Offices and Workgroups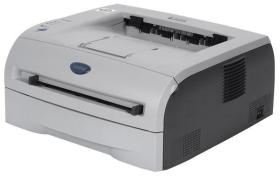 Bright Hub has looked at several different monochrome laser printers lately – all of which are good performers – from the home office to the small office to the workgroup size. In this article, we'd like to mention them briefly, and tell you which printer will suit which niche the best.
Brother HL-2035
We'll start with the personal or home office user. For people with fairly light printing needs, consider the Brother HL-2035. This printer is only available in Europe at this time, and online prices fall in the 50
- 60 £ range. It is the only printer in this group that I would consider at all disposable, as it is rated for a total of 12,000 copies over its lifetime. However, for someone with a need to print 200 – 400 pages a month, tops, it can be a real bargain. The printer speed is about 17 ppm, and cost per page is about 2.3 p.
It will hold 250 sheets of paper, and connects to your computer via USB - a cord is not included. It is solidly built, takes paper up to A4, prints envelopes, and has a print resolution of 2400 x 600 dpi.
For a home office, this seems an ideal machine. User reviews were uniformly positive. I wish this model were available in the US, because I could use a printer like this at home myself.
Extended review of the Brother HL-2035
HP P1007 Printer
The HP P1007 is also a small laser printer with slightly higher capabilities than the Brother HL-2035. It is a product sold by HP India. It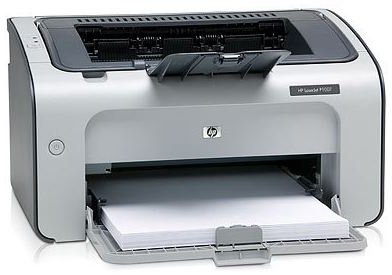 is suited for home offices with needs of 250 - 1500 ppm. It has 600 x 600 dpi, for effective resolution of 1200 dpi, and prints at 14 ppm. Online, the price was 6699 INR, or $133.25. The printer holds 150 sheets of A4 paper. Unlike the Brother HL-2035, it is not a disposable printer. When it is time to change the toner, the cartridge comes with a new drum, so print quality stays excellent. It is compatible with Windows 98 through Vista, Windows Server 2003, and the MAC OS.
HP P1505n Printer
Moving on from the personal office printer, we look at the HP P1505n, which is able to be networked in a small office. It is found online from $200 - $250, close to twice as much as the HL-2035. It is sold in the US. It does not come with a USB cord, like most USB devices. It is suitable for home offices or small businesses with print volumes from 250 - 2000 pages monthly. It is equipped with an embedded printer server and can network with up to five computers. Resolution is 600 x 600 dpi. The printer holds 250 sheets of paper, and it can print from postcard to legal sizes. It has a user reputation for quick, quiet and powerful printing. Print speed is a faster 24 ppm. Toner is not extremely cheap, but print quality is excellent. It has a one year warranty.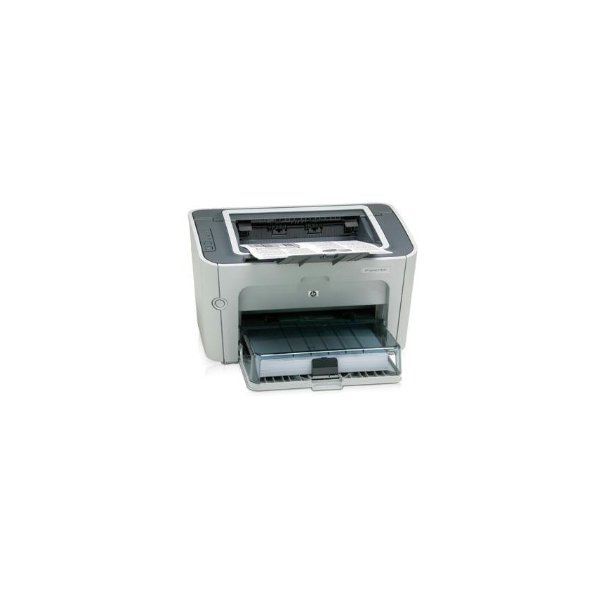 Extended review of the HP P1505n
Kyocera Mita EcoSys FS 1300D
The Kyocera Mita EcoSys FS 1300D is not from a well known printer brand, but Kyocera deserves attention. Online, they are available for $299 to $399. They have a proprietary drum that basically does not wear out, and is warranted for 3 years or 100,000 images. Supplies are also very inexpensive, and a page costs about 1.1 cents to print. Print quality was considered excellent, certainly good enough to be shown to clients. A duplexer comes as standard. It can become a network printer with the addition of a network Interface card. The printer then changes names to the Kyocera Mita EcoSys FS 1300DN, and is available for a price as low as $429. This is a very nice price for a workgroup printer with 30 ppm speed, 1200 x 1200 dpi resolution, and extremely low running costs.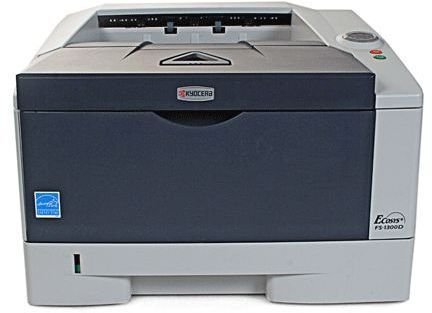 It can hold a total of 800 sheets with multiple drawers. It is compatible with Windows, Mac OS and Linux. With the addition of the network card, it works with most servers. Because of the additional drawers and the optional network card, it can grow as a small business grows.
Extended review of Kyocera FS-1300D
HP LaserJet P4014n
With the HP LaserJet P4014n, we move into workgroup printers. HP is currently offering it at $800, but it can be found online for $719. It has an Gigabit Ethernet network server embedded and prints up to 45 ppm. Monthly recommended volume is about 3,000-12,000 pages. It does weigh 57 pounds, and again, has no USB cord included. An optional duplexer can be purchased, and with all paper holding options, it can hold 3600 sheets of paper. It has a resolution of normal quality of 1200 x 1200 dpi. It is compatible with practically every operating system. Toner cartridges are rated for 10,000 pages, and each new cartridge comes with a new drum. Page cost is under 1.8 cents a sheet. Users welcomed it as a throwback to the early very reliable HP LaserJets, and rated it very well. It is a noisy printer. Text quality was considered fine for in office work, but a reviewer questioned whether it should be used to print material to show to clients. It has a one year warranty.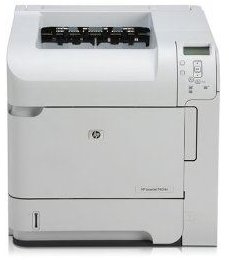 Extended review of the HP LaserJet P4014n
Lexmark T650n Printer
The Lexmark T650n is the last printer we will be looking at in this article. Prices range from $625 to $813, but it is generally available for about $700. It also is aimed at the workgroup market. It is rated at 45 ppm for letter sized paper, and 43 ppm for legal paper. The print quality is considered fairly good. Resolution is also 1200 x 1200 dpi. Its recommended monthly volume is 3,000 - 20,000 pages, which is the highest volume we have reviewed here. Optional paper storage drawers take its capacity to 4,000 sheets - also the highest here. A printed page costs a bit over 1.6 cents. They have a program where they sell their toner cartridges for a lower price if the user will return them and not try to refill them. It can also be run in a quiet mode and has a reduced power mode. A duplexer is not standard, but can be purchased, as can network options for Gigabit Ethernet and wireless networking. The standard option is 10/100 Ethernet. You must also purchase a USB cord. The Lexmark T650n is compatible with Windows, Mac and Linux. There were not a lot of user reviews for the printer- it has come on the market quite recently, but one review said Pros: Speed, Cons: None yet. Four stars. Buyers Laboratory Inc., Better Buys for Business, and PC Magazine have all made it a top pick or Editors choice.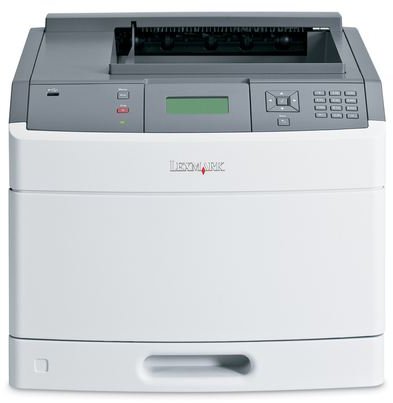 It has a nice warranty- it comes with a one year exchange service and next business day warranty - which will appeal to many, particularly businesses. It is the printer here which can grow the furthest for its users.
Extended review of Lexmark T650n
In conclusion, Bright Hub believes any of these printers will be best buys for the right user. Consider your needs for volume and speed, and be sure to look at the extended reviews of any of the printers that interest you. And remember- bring your own USB cord.