Optical or Bluetooth Mouse: Differences, Uses, And More...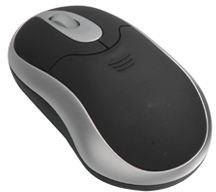 Bluetooth Mouse
Computer users are dependent on computer mice, and many of these devices have already gone cordless. This is made possible by different wireless technologies. Bluetooth is one of them.
While most RF operated mice have ranges of up to 6 feet, a typical Bluetooth mouse usually has a range of up to 32 feet, which makes our working style more convenient and flexible – giving us freedom to move about with ease. It is a particularly nice advantage for business users for presentations.
A Bluetooth mouse can easily and quickly connect to a computer, without the need of wires, which means no time is wasted untangling the mouse from any other cables. Some Bluetooth mice can neatly fit into one's pocket because they are so small and lightweight – this also makes it easy to travel with one. These mice are sensitive to surfaces, so using them almost everywhere is possible, be it your bed, desk, rough surface,and so forth.
Many laptop PCs come with an integrated Bluetooth device that allows the mouse to connect to the Laptop. Laptop and Desktop PCs without a built-in Bluetooth can have an external USB Bluetooth adaptor plugged in.
A Bluetooth mouse, which works with any operating system – such as Mac, Linux, etc, – is easily available. It also comes with different features such as optical sensors, programmable buttons, clickable scroll wheels, and ergonomic design. A typical blueooth mouse can be purchased for only $20 US.
Bluetooth mice are probably the best option because of their cost, flexibility, scalability, and mobility.
Optical Mouse
Unlike a Bluetooth mouse, an optical mouse uses an electrical cord that connects to either a PS2 or USB port. A disadvantage of this is that it can crowd the workplace with its cable and also reduce the freedom with which the user can use the mouse.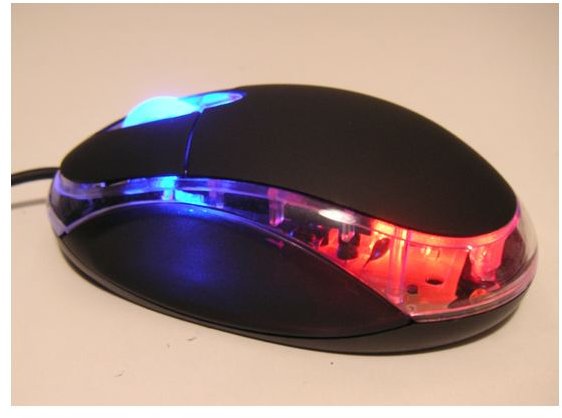 On the other hand, one of the biggest advantages of an optical mouse is the elimination of the mouse ball that needs regular cleaning to remove accumulated grime from the ball. Since an optical mouse has no moving parts, no maintenance or cleaning is required. Another benefit of this type of mouse is smooth and more accurate performance than prior mouse technologies.
There are no special PC requirements for an optical mouse, and its installation only requires us to simply plug the device in to the computer. A mouse pad is not usually required for this mouse and it can be used on flat, rough and uneven surfaces.
As technology has evolved, optical mice have become cheaper. A good optical mouse can be purchased for around $15-25.