How to Choose the Best Internal Blu Ray Drive - High Definition (HD) PC Experience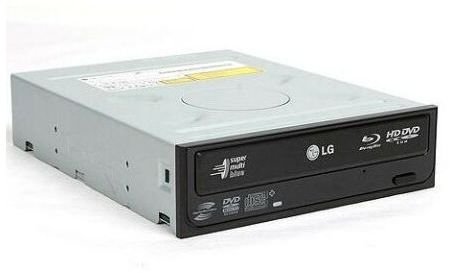 HDCP & HDMI
Before going on with Blu-Ray drives, we have to understand the concepts that make up HD video overall.
HDCP is the abbreviation of High Bandwidth Digital Content Protection which is about encrypting the signal from the source device (can be a Blu-Ray drive, a Sony PS3, an HD receiver, etc.) until it reaches the display device which can be a television or a computer monitor. The signal is decrypted at the display device and shown on the screen. In order to watch the Blu-Ray discs, the Blu-Ray drive, the graphics card, and the monitor must be HDCP compliant. Other wise you will not be able to watch Blu-Ray movies and other HDCP encrypted content at full definition, or at all.
HDMI is the abbreviation of High Definition Multimedia Interface, which is a digital connection standard between the source device (the graphics card or integrated graphics as far as the computer is concerned) to the display device (your monitor). The connection is made by an HDMI cable (For more information on HDMI standard you can go to Tiesha's article here for a home theatre perspective, HDMI cables from a game console perspective are here. Still further, you can go here for a computing perspective on HDMI.)
HDMI has undergone 3 revisions since it was introduced in 2006. The latest release is 1.3 and supports deep color (the ability to display billions of colors using large numbers of hues/saturations and shades), lip-sync (synchronization of audio and video), DVD Audio, Super audio CD, extended gamut (referred as xvYCC), Dolby TrueHD bitstream, DTD-HD Master Audio bitstream. The minor revisions 1.3a, 1.3b1, 1.3b and 1.3c supports consumer electronics control (CEC), which is the support for remote controls. Revision 1.3 does not support CEC. Note that implementations of most features is optional, so just because a drive is 1.3b doesn't necessarily mean it has True Colour and Lip Sync, for instance.
Blu-Ray Drives
When purchasing a Blu-Ray drive, we have to buy one that supports at least revision 1.3. On the other hand, we have to be sure that all of our hardware is Rev 1.3 compliant (if not, you will not be able to use some functions. For example, if the Blu-Ray drive is only 1.2a, you will definitely not be able to use Deep Color, xVYCC, auto lip-sync, Dolby True HD and DTS-HD.) From now on, I am assuming that all your hardware has compliance with the latest revision, and that you chose a model with the 1.3 features you want enabled.
The drive is compliant with HDMI Rev 1.3 at least.
It is capable of writing Blu-Ray discs. If possible, select the one with the higher write rate.
It is capable of writing DVD+R, DVD-R, DVD-RAM and all CD formats.
You can upgrade its firmware in the future.
The box comes with a blu-ray playing/writing software from the manufacturer.
The items above will limit your choices but will ensure that you will make a good, long-term investment.