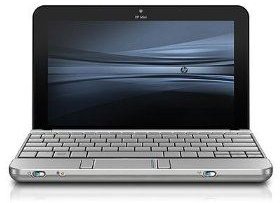 HP Mini 2140
Although HP followed up their original Mini Note 2133 with the 10-inch Mini 1000, the 2133's official follow up, yet to arrive, is the Mini 2140. This is the real upgrade of the 8.9-inch Mini Note 2133. The HP Mini 2140 has the great design and form factor of the Mini Note 2133 with additional powerful features. The major difference between the 2133 and 2140, of course, is the Intel Atom N270 CPU. The HP 2133's processor was a less powerful Via C7-M processor.
Aside from the processor, the HP Mini 2140 also boasts of many features that are almost comparable with regular notebooks. The key specs of the HP Mini 2140 include Intel Atom N270 Processor 1.6GHz, Intel 945GSE Express Chipset, up to 2GB DDR2 SDRAM, 160GB SATA Drive with HP 3D DriveGuard, 10.1-inch HP Illumi-Lite LED SD (1024x576), Intel GMA 950 Graphics6 Mobile card, integrated webcam, Bluetooth 2.0, USB 2.0 ports, 3-cell or 6-cell battery, and it weighs only 1.19kg. The HP Mini 2140 is expected to retail at around $449.
MSI Wind U120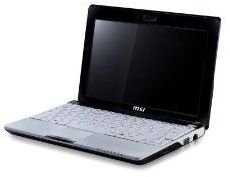 We first heard rumors about MSI's newest Wind model as early as December, 2008, but it was only during CES 2009 that MSI officially launched it. The MSI Wind U120 is the follow up to the highly successful MSI Wind U100 netbook. As such, MSI also made sure that the Wind U120 would be as powerful and as efficient as its predecessor. The MSI Wind U120 boasts of a 10-inch backlit LED screen with 1024x600 resolution, WiFi 802.11 b/g/n wireless built-in, a 1.3 megapixel web camera, two internal speakers, microphone, facial recognition, card reader, Intel Atom 1.6 GHz Processor, 512 KB L2 Cache, 533 MHz Bus speed, 160 GB SATA Hard Drive, 1GB DDR2 667MHz RAM, and 6 Cell Battery. Best feature of the MSI Wind U120 is of course its price which is currently at around $349.99 with a Windows XP OS.
Eee PC 1000HE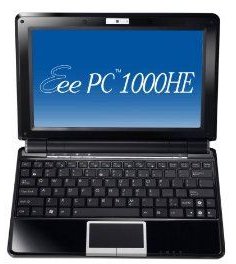 Asus has certainly come a long way since it released the original Eee PC 700. Asus latest Eee PC, above all its features, certainly banks on one great feature - longer battery life than its rivals can offer. The Eee PC 1000HE is said to be equipped with a high-density battery that when combined with a Super Hybrid Engine yields a whooping 9.5 hours of battery life. For a market longing for longer hours of computing experience, this will certainly pull users to buy the 1000HE. Aside from its battery life, two other key features of the 1000HE stand out and this include its Intel Atom N280 which provides faster booting time, and its chicklet style keyboard which makes users' typing experience a pleasant one.
The complete published specs of the Eee PC 1000HE include Intel Atom N280 1.6GHZ Processor with 667MHz clock speed, 10-inch LED backlit screen, Wi-Fi 802.11 b/g/n, Bluetooth 2.0, 160GB HDD, 10GB Online Storage, weighs only 7lbs and comes with Windows XP Home OS. This netbook will set you back only $374.
Dell Inspiron Mini 10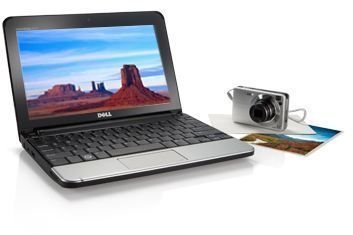 Dell's latest netbook offering makes itself stand out from the rest of the Dell netbook family by way of its 16:9 screen resolution which takes up the display panel from edge to edge. Aside from this, the Dell Inspiron Mini 10 is also packed with optional GPS, 3G connectivity and TV Tuner. It also comes in 6 colorful design options and it also features HDMI connectivity ports to let you connect the netbook to your LCD TV for superb viewing pleasure.
The complete published specs of the Dell Inspiron Mini 10 include Intel Atom Z530 1.6GHz processor, 1GB RAM, Intel Integrated Graphics Media Accelerator 500, a glossy 10.1-inch LED display (1024x576) WSVGA, 120/160GB SATA Hard Drive, 1.3 webcam, Wi-Fi 802.11/g, Bluetooth, and 3-cell battery. The Dell Inspiron Mini 10 weighs only 1.3 kgs and will set you back around $431. It is expected to be released in the US on February 26. You place your orders now at QVC.
Acer Aspire one D150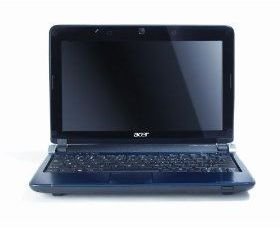 The much awaited sequel to Acer's highly successful Aspire One netbook also showed up during the CES 2009. The Acer Aspire One D150 was recently released in the U.S. just recently and already it is starting to gain some good sales, thanks to the success of the first Aspire One netbook. The Aspire One D150 sports almost the same standard features as other 10-inch netbooks and has a price tag of around $349.99.
The complete published specs of the Acer Aspire One D150 is as follows; Intel Atom N270 1.6GHz processor, 1GB RAM, 160GB HDD, Integrated Intel Graphic Media Accelerator 950, multi-in-1 digital media card reader, built-in stereo speakers, 10.1-inch glossy display (1024x600) screen resolution, Wi-Fi b/g, an integrated webcam, 6-cell battery, and Windows XP Home SP3 OS. The Aspire One D150 weighs only 2.95 lbs.
ViewSonic VieBook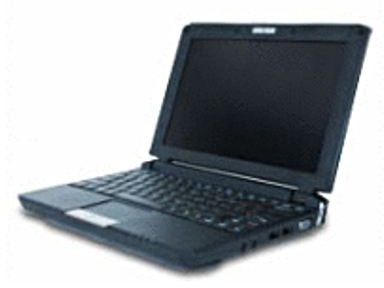 ViewSonic wants to get a piece of the netbook market pie and so it also announced its own netbook dubbed ViewSonic VieBook. At 2.6 pounds the VieBook is offering a highly-mobile computing experience. It features a 10.2-inch screen, powered by Intel Atom 1.6GHz processor and 1GB of RAM. It's got 160GB of HDD, Ethernet LAN connectivity, 802.11 b/g WiFi, 1.3 megapixel webcam, card reader and has Windows XP for OS. The ViewSonic Viebook will be available sometime this month for an expected price of $429.
Sony Vaio P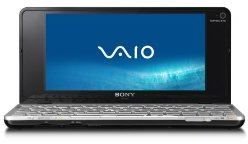 Sony's take on the netbook market is its ultraportable and pocketable Sony Vaio P which the company has vehemently refused to call a netbook. But that won't stop us netbook aficionados to keep on referring to the device as a netbook. Although personally, by virtue of its distinct form factor, I'm also inclined to call it as such for the simple reason that it is so utterly expensive. For a more detailed description of the Sony VAIO P, please read our previous coverage.
Conclusion
There you go - seven new netbooks to watch out for a possible buy this year, in addition to the 10 best ultraportable notebooks pc's that we have in 2008. Most of them started showing up in various online stores and some are getting the much needed reviews from early adopters. These are not just the netbooks that were featured during the CES 2009, as there are certainly others including Emtec Gdium, Intel's 3rd Generation 2GO PC convertible, and the upgraded Lenovo Ideapad S10. But the seven new netbooks on our list are the ones that we really think would make it big in the netbook market this year. If you're seriously considering to get a new netbook, it would be wise to study these new netbooks carefully as it would be hard to distinguish one from the other due to similarities in their features.