Build a Gaming PC for Less than $1,000 - Top Gaming Computer Components

Building a high end gaming PC for under $1,000
I am a pretty hard core gamer and I make online computer games for a living. I don't like to skimp when buying a gaming PC. After 15 years of spending huge sums of money on pre-built PCs, I recently decided to build my own again. I was amazed at what you can get for under $1,000, and how easy it really is to build one yourself.
Top Notch Gaming Computer Under $1000 - Recommended Parts
Price Source: Newegg, February 2009
Total Price: $927.92
Case and Power Supply: NZXT Apollo Black and 600 watt OCZ StealthXStream
The NZXT Apollo Black is a really snazzy looking case. It has a clear side window with fancy blue neon lighting on the fan. It also has neon blue lightning on the front in three locations. A door opens up to reveal the drive bays and reset button. This prevents any accidental bumping of important buttons.
The OCZ StealthXStream power supply is highly rated and provides 600 watts of power. That is far beyond the needs of this PC, but it means you have a little extra room to grow should you choose to add more to the PC later. It is very quiet.
CPU and Motherboard: Intel Core 2 Duo E8400 Wolfdale 3.0GHz and ASUS P5QL PRO LGA 775

The E8400 Wolfdale 3.0 GHZ is an excellent balance of price and performance. I would definitely consider it a value sweet spot. It is more than enough power for the latest games, as well as any likely to come out in the next few years. For an in depth guide to the E8400 chip, I highly recommend reading this article: Final Thoughts on the Intel E8400.
This motherboard is NOT SLI (what is SLI?) / Crossfire (what is crossfire?) compliant. If you really think you might want to use two graphics cards in the future, swap this for a more expensive motherboard that supports SLI/Crossfire. I personally do not think the significant extra cost is worth it for the modest performance gains from SLI/Crossfire.
For general tips on how to choose a motherboard, I recommend this article: Building a PC - Choosing a Motherboard
While not entirely the topic of this article, I want to take the time to make one comment about CPU installation in general: attaching the heat sink to the CPU is in my opinion the trickiest part of building your own PC. If you read the instructions (or this article) carefully and take your time, you will have no trouble. It is definitely not the step of PC assembly to be goofing off, talking on the phone, or give in to any sort of distractions. It takes less than a minute, but it is an important minute!
Memory: Corsair Dominator 4GB

This is excellent ram at an extremely affordable price. You really cannot go wrong here. Corsair is one of the top memory manufacturers in the world, and $90 for 4 gigs ($60 after rebate) is almost impossible to beat.
The price is so cheap, you might want to consider doubling this and going all the way to 8 gigs of RAM. This is certainly overkill for modern games, but RAM is one of those things it is hard to have too much of. 64 bit Windows Vista and XP (and the upcoming Windows 7) support large amounts of RAM, but 32 bit Windows XP and Vista do not. So make sure you know which OS you will be installing before going with more than 4 gigs of RAM.
Graphics: EVGA GeForce GTX 260 or EVGA GeForce GTX 285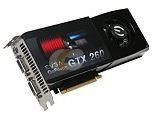 I went with the factory overclocked EVGA GeForce GTX 260, but for another $100 you can go with the EVGA GeForce GTX 285 and still end up under the $1,000 price tag (assuming you do some of the mail in rebates). The gain here is noticeable but not enormous. I generally avoid the latest, top notch graphics card as the price performance ratio is not as good as 1 step down. But either way you get an extremely good graphics card using the latest NVIDIA technology. I prefer NVIDIA to ATI mainly because I think NVIDIA does a better job with their drivers. But ATI makes good cards as well, and theirs are generally a little cheaper.
PRICIER ALTERNATIVE: EVGA GeForce GTX 285 1GB - $334.99
For general tips on how to choose a graphics card, I recommend this article: Building a PC - Choosing a Graphics Card. That article also discusses the NVIDIA vs. ATI debate and the merits of SLI and Crossfire.
Sound: Creative Sound Blaster Audigy SE 7.1
The motherboard for this system has on board sound already, so this is definitely an optional purchase. Recently, developments with Windows have dramatically reduced the advantages of an additional sound card. But there are still some games out there that perform better with a separate sound card, so gamers still generally prefer to buy one.
One advantage to the onboard sound, however, is the fact that the motherboard and case support front plugs for headphones and microphone. Unless you choose a sound card with an HD audio pin out (that can connect to the case's internal audio cables) those ports will not be active when you use a separate sound card. Check the specifications for the sound card you choose.
IMPORTANT NOTE: When shopping for a sound card, make sure you do not accidentally purcahse one that is "Low Profile." This means the card is half the normal size, and will not fit properly in a standard ATX case (like the one suggested in this article). This is a common mistake, as you will see if you read the buyer comments on most of the low profile sound cards. I have no idea why this is not made clearer in the product description, but it definitely should be!
Storage: Western Digital Caviar Black 1TB 7200 RPM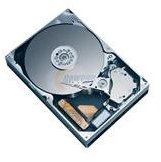 This is a huge, relatively fast hard drive that is more than sufficient for your gaming or multimedia needs. If you feel you really need more storage, adding a second 1TB drive is a good way to go (and you will still be under the $1,000 price barrier assuming you did not already go with the pricier graphics card).
Another alternative is shopping for a 10,000 RPM system drive, but that can get a little expensive and will push you over $1,000.
I am a big fan of running two drives, as I can back information up across them in case one of them fails. I am also a fan of running applications on one drive and storing data on the other. You have some flexibility here to follow your own preferences and still spend less than $1,000 on your gaming PC.
Optical Drive: LITE-ON Black 20X DVD+R
This is a pretty standard DVD/CD reader and burner. It has good speed for all of those tasks, though nothing spectacular. If you want a Blu-Ray drive you will have to spend another couple hundred dollars, and that will quickly push you over the $1,000 limit. For only $23, it is certainly a viable option to buy a drive like this now, and add a Blu-Ray drive later as a second optical drive.
Cooling: ARCTIC COOLING Freezer 7 Pro

It is very easy to save a little money and just go with the standard cooling that comes with the case and power supply. This is a bad idea, as gaming PCs really heat up. The powerful CPU and graphics card really generate a lot of heat, and gamers tend to use their PCs for extended stretches of time. Heat can dramatically reduce computer performance, so additional cooling is a very good idea.
The ARCTIC COOLING Freezer 7 Pro is extremely quiet. I keep my PC on top of my desk, and it sits less than two feet away from me. As I write this article it is almost completely silent. That is a huge plus for me, as I despise a noisy PC.
As noted in the CPU section of the article, assembling this fan is the aspect of your build you should really concentrate on. Also, read the instructions on how the 4 connectors are installed. You can break the plastic clips if you turn them in the wrong direction.
The Grand Total: $927.92
The final total brings you in well under $1,000. If you take the time to complete the rebates you can save another $100. You can spend the rest on some of the suggested upgrades, peripherals, an operating system, or even a couple games. Whatever you decide, you will have yourself an extremely powerful gaming PC capable of running all the latest games available now or in the near future. You will be able to run them at max or near max settings as well, which is always a huge plus.
I have tested the PC built with these parts with Left 4 Dead, Far Cry 2, The Witcher, Warhammer Online, and a number of other games. Every single game ran at max settings without even the tiniest hitch.
If you decide this is a little more power than you need, and you'd like to save even more money, I recommend checking out this article: Gaming Computer Under $750
Happy Gaming!