How to Connect a Printer to a Home Network - Setup and Configuration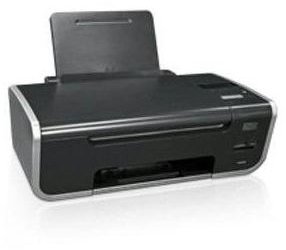 Introduction
Depending on your home network topology, connecting a printer to the network may involve purchasing additional hardware. The basics of connection are the same and we will go each one step by step. However, before leaving home to purchase hardware, do not forget to take a note of the basics of your home network: the IP Address block, the IP address that you will assign to the printer, and so on.
One of the implicit advantages of connecting a printer to your home network is the ability to use the printer with any operating system. If you are working with a Windows computer because of your work, if one of your kids is working with a Mac and the other "enthusiast" one is working with Linux, then all of the family members can use the same printer without going through troublesome installation and/or driver problems.
Wireless Connection, Wireless Printer
This is the easiest connection ever, assuming you already have a wireless connection at home (if not, you can check Jesma's article series on setting up your home network here or my article on Access Points/Routers here.) If you do not have a printer or you want to change your printer, you can go for budget-level Lexmark X4550 or X4650 wireless printers.
After choosing and purchasing your printer, you can go for the installation by checking the user manual. When you complete the connection, you can place your printer anywhere and get going.
Wireless Connection, Wired Printer
This is a "depends" case. You may have a wireless connection and a wired printer. The first thing you have to do is to check if your printer has an Ethernet port. If yes, check your wireless router and see if there is one spare Ethernet port. If yes, consult your wireless router's and your printer's user guides about connecting the printer directly to your wireless router.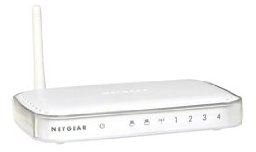 The other case is where you have a wireless router but a printer without an Ethernet Port. The worst-case scenario is not having an Ethernet port on your wireless router. Then we have to do some shopping and get a print server; you can get a wireless one for about USD 70. After the purchase, you can configure your print server and plug it to the spare Ethernet jack on your wireless router. Before you go and buy the print server, make sure that you know what connection your printer supports - USB or parallel port - since this will affect the print server that you will choose. For example, if you have a legacy printer with only a parallel port connection and purchase a print server that only supports USB connection, you will waste your money.
Wireless Connection, Wired Printer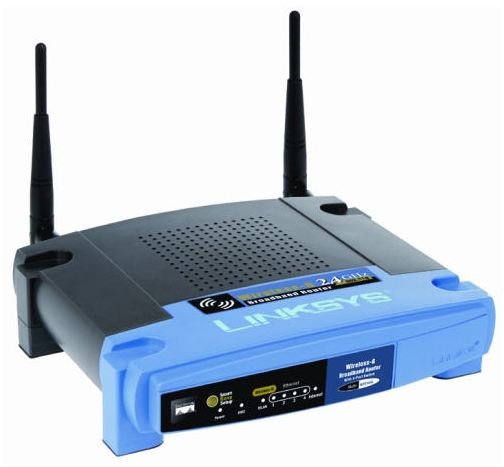 If, on the other hand you have a wireless router with no spare Ethernet connection, but have a wireless connection at hand together with a wireless printer (as in my home), then you have to get one additional piece of hardware in addition to the print server, which is the switch. The switch does not cost much, about USD 20 for 10/100 Megabit and about USD 40 for 10/100/1000 Megabit (Gigabit). If you have a plan for expanding your wired network, such as adding network attached storage devices, then I suggest purchasing a Gigabit one (you can check the article about the network attached storage (NAS) drives here.) What you have to do then, is to connect the wireless router's Ethernet port to the switch and then plug your printer to the print server and the print server to the switch.
Comparing the two solutions, we have to check the alternatives to decide:
Use your already available hardware: Printer is at hand + USD 40 for switch + USD 70 for print server = about USD 110. (If your printer has an Ethernet connection, then the only thing remaining is the switch.)
Upgrade your home network system: USD 80 (wireless router with 4 Ethernet ports) + USD 100 for wireless printer= about USD 180
Although the second option is more pricey, you will benefit from a total wireless solution. But, if you are not in desperate need for a wireless router, I suggest you to wait for the Wi-Fi N standard and then go for purchase.
Wired Connection, Wired Printer
The type of connection does not differ from the one above. If your printer has an Ethernet connection, you just need a switch to plug your wired/wireless router, your computer, and the printer. If the printer does not have an Ethernet connection, then you have to go with the switch plus print server solution.
Knowing or not, we all use networked printers everyday: in Internet cafes, at work, and possibly any other place with more than one computer and printer. Making the connection at home is not rocket science. You need to know the basics with your network and then follow the steps in the hardware's user manual.