Acer Laptop Review Acer Aspire & HP Pavilion dv7-1000ea - Best High-End Blu-Ray Laptops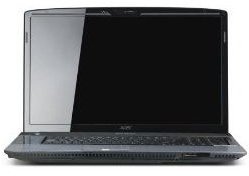 Acer Aspire 8290G Blu-ray Laptop
The Acer Aspire 8920G belongs to Acer's Gemstone Blue laptop series. If you're an avid Acer fan, you'd know that laptops in this series were made specifically for Blu-ray movie viewing. The Aspire 8920G with its 18.4" 16:9 aspect ratio display is definitely fit for such purpose.
The Acer Aspire 8920G is a solid-featured laptop with all the perks that come from being a high-end model. As such, it features an Intel Core 2 Duo T9200 processor with 2.5Ghz speed. It's Front Side Bus has a speed of 800MHz, and its 6MB L2 Cache runs fast, too. Its memory is a bit overpowered at 4GB considering that its 32-bit Vista Ultimate OS doesn't require that much processing power. Even its storage is equally huge at 320GB, and that's just for one drive. Another drive of the same capacity is also available, totalling the Aspire 8920G's storage capacity to 640GB.
In terms of graphics, the Acer Aspire 8920G is equipped with a 512MB nVidia 9650M GS. Best of all, the laptop also boasts a Blu-Ray reader and a DVD writer, built inside the laptop's body. In addition, this laptop features Wi-Fi connectivity, HDMI output and of course Blu-ray.
HP Pavilion dv7-1000ea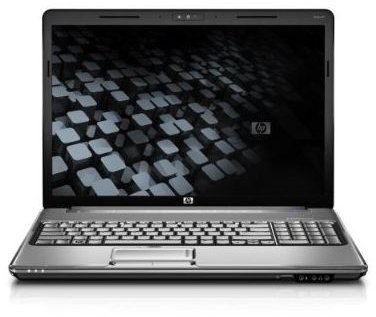 Acer Aspire 8920G left you in awe due to its sleek design, what will be your reaction when you see how good-looking the HP Pavilion dv7-1000ea is? It's from HP so its definitely handsome and very professional. But of course, that's not our primary reason when buying a new laptop right? It's not price either since the HP Pavilion dv7-1000ea is relatively cheaper than other laptops of a similar class, retailing for a bit lower $1325. We're talking here of technical features and computing power. So, let's take a look at what this laptop is made of and capable of doing.
Fortunately, the HP Pavilion dv7-1000ea is not purely eye-candy. It also has a plethora of features and technical details which include the following:
Genuine Windows Vista Home Premium with Service Pack 1 (32-bit)
Intel Centrino 2 processor technology
Intel Core 2 Duo Processor P7350
4096 MB RAM
320 GB SATA Hard Disk Drive at 5400 rpm
17" WXGA High-Definition AG Display with infinity BrightView
NVIDIA GeForce 9600M GT
Up to 1791 MB total graphics memory with 512 MB dedicated
IEEE 1394 FireWire Interface
Blu-Ray ROM with SuperMulti DVD R/RW Double Layer.
Some of the things I would look forward to should I consider buying this laptop are its 17-inch 1080p high resolution display, long battery life, touch buttons, and built-in speaker.