Best Ultra-Mobile Laptops: MSI Wind and Acer Aspire One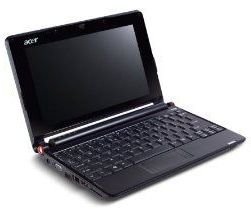 Introduction
In 2007, Taiwan PC maker Asus introduced a mini laptop with a 7-inch LCD, miniaturized keyboard, and a 2GB Solid State Device for Storage. The PC market was looking for an affordable computing machine back then, and so it was a great timing for Asus to release what has shaped the netbook industry – the almighty Eee PC. The rest, as they say is history. From 2007 to now, Asus has brought us a plethora of Eee PC variants differing in storage capacity, screen sizes, processors, and much more. No doubt, the Eee PC is still the king of the netbooks for now, despite the threat from other PC manufactures that have made their own netbook brands. Two of the early followers who took the netbook plunge and tried to rival the Eee PC were Micro Star International with its MSI Wind and Acer with its Aspire One.
Acer Aspire One 101
Knowing full well that Asus had already established its mark in the 7-inch netbook niche, Acer didn't bother to release a 7-inch netbook but rather a bigger one with an 8.9-inch LCD. It was a direct competitor of the new Eee PC 900 series, Asus' follow up to the Eee PC 700 series. Aside from the bigger screen, the Aspire One also used the Intel Atom processor N270 with 1.6GHz clock speed, which had been recently launched when the Acer Aspire One was released. The Acer Aspire One became an instant hit because of Acer's popularity in most of the Asian markets and also because of its affordable price.
But amidst its many new features, the Acer Aspire One was not without some flaws. For one, it didn't have a fan inside, so problems of too much heat emitted by the machine became an annoyance for some users. And some users even complained that because of this heat, they couldn't overclock their Aspire One for faster processing speed. Still, the Aspire One managed to pull some fan base, enough to land some sweet spots in the top selling netbooks of many PC retailers and stores. The Aspire One fan base now awaits the second coming of their favorite netbook – the 10-inch Aspire One which is due to be out soon.
MSI Wind 102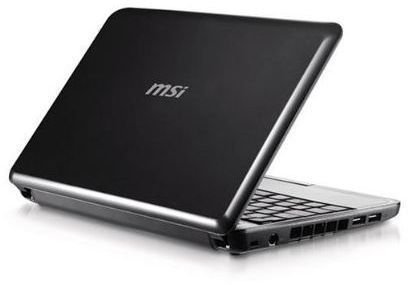 Unlike Acer, MSI initially released a 10-inch netbook, the MSI Wind U100 before it released an 8.9-inch version, the MSI Wind U90. This may have worked well for MSI since many users who didn't get too excited about the 7 and 8.9 inch Eee PC and Acer Aspire One wanted something bigger. Hence, MSI managed to get good mileage from these users. The MSI Wind also became a hit and a much sought after netbook.
In addition to its bigger LCD, one of the best features that users liked about the MSI Wind was that it allowed users to overclock the machine's BIOS for increased speed and without burning their MSI Wind machines. Like the Eee PC, MSI tried to milk on the popularity of the Wind U100 by releasing various modifications more specifically on design. Another thing that worked well with the MSI Wind is the fact that many OEM's rebranded the Wind U100 and distributed them in the international markets. This has added to the popularity of the MSI Wind but still not enough to convince most users to abandon Acer or the Eee PC.
Currently both MSI and Acer are prepping up new versions of their respective netbooks to gain momentum in the netbook market. Unfortunately for them, Asus continues to improve on their Eee PC and introduce more versions with tons of upgraded features.
But no matter who emerged on the top of the netbook sales charts, one thing is for sure. All three major netbook manufactures plus the other brands which followed have made the ultraportable PC market a very successful niche market. Who knows what's in store ahead?