Choosing the Best Router for Cellular Broadband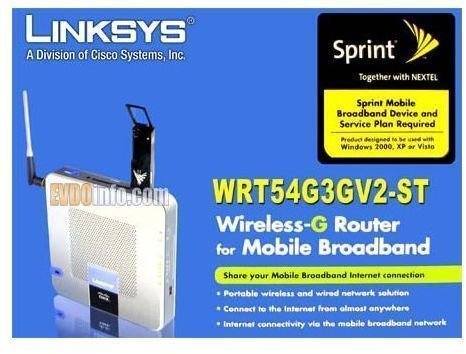 Introducing the Cellular Broadband Router
Cellular broadband routers are an ever-expanding need among consumers and businesses alike. But, there are good choices and bad choices. To help you narrow down which would be the best router for you, here is a list of some of the best cellular broadband routers on the market.
Linksys
Linksys has been a leader in the router field for a long time so it's no surprise that they make the list. Their Linksys WRT54G3GV2-ST ($120 to $130 retail) for the Sprint Network is quite a nice piece of equipment. It allows multiple users to use one EVDO connection.
Plus, this could drastically improve your mobility within your own home if you want wireless that you can access anywhere in your house and not just where the signal is strong. Also, this system has a 3.3 dBi WiFi antenna that you can easily replace with a 5.5 WiFi antenna.
The downsides to the Linksys systems is that it can only be used with the Sprint EVDO system. It's still using WiFi G as opposed to the newer WiFI N. And, finally, Linksys is still using the 10/100 ethernet format instead of a gigabit format.
For WAN interface, you the 10/100 RJ-45 Port, a PC Card or one of the three USB ports. This machine will work with the Sprint EX720 and 597E when combined with the Novatel XCA-3 pcmcia-to-expresscard adaptor. It is compatible with 802.11g and 802.11b standards and can handle the following number of channels: 11 Channels (US, Canada), 13 Channels (Europe) and 14 Channels (Japan).
Kyocera
Another cellular broadband router that works well with multiple users is Kyocera's KRI Mobile Router (approximately $300 retail). This system permits multiple users on different WiFi devices to use the same broadband access via an EVDO PC Card. The encryption process is easy to change so that you can set your settings the way that you like them.
The major problem with this device is that it uses a USB port that's not supported by Sprint or Verizon. But, this may change in the future.
Kyocera also has another model, the Kyocera KR2 EVDO Router made by Cradlepoint ($190 to $250 online retailers). There's a lot of buzz around this model. With itl, you can access your mobile devices anywhere in your home. It's easy to set up and allows you have more flexibility in where you want to connect. It has a transfer rate of 2.4 MB per second, which is relatively fast. The 1xEV-DO WAN backhaul allows you access your computers and other devices via broadband wireless access. It also comes with 64-bit or 128-bit WEP encryption for safer data transfers. It has three fixed, non-replaceable antennas and uses WiFi N.
If you are a part of a mobile workforce group, such as emergency technicians and sales teams, this device will allow all of these people to be able to access all their devices. You can use a 1x(1) ExpressCard, EV-DO PCMCIA Card or USB "stick" modem for your WAN Interface.
Digi Connect WAN GPRS
Next up is the Digi International's Digi Connect WAN GPRS ($400 to $450 retail). For those in security fields, including video surveillance and financial work, this system may be your best choice for its speed and security. This system is perfect for consumers that need high connection speeds. It can go up to 40 MBs and offers better adaptability when connecting to your remote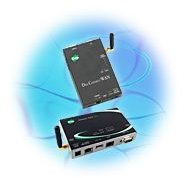 devices.
The TCP/IP data communications system allows you to get more reliable GPRS wireless. It uses 10/100 Ethernet, but does not come with a USB port. This device can be used with Cingular, Sprint, Verizon, Rogers and Alltel.
The only real downside of this model is that it's much more pricier than the other cellular broadband modems on the market.
Cradlepoint
Cradlepoint has a series of routers that might work for your needs. These include CTR500 EVDO/HSPA Router, the MBR1000 EVDO Router and the CTR350 EVDO Router. Of these three, the MBR1000 EVDO Router is the most noteworthy. At approximately $250 from online retailers, it's mid-range as far as pricing, but comes jam-packed with great specs, including the following: two USB ports, one ExpressCard/34 slot, five ethernet ports, three fixed, non-replaceable WiFi MiMo antennas, and ten LEDs. Plus, it has additional features to help encrypt your data and see your signal strength. It also uses WiFi N.
This model can support both conventional WAN input and wireless. It also allows the admistrator to decide which device should have priority in case there is a failure in connectivity. It has a transfer rate of 10 MB per second, which isn't as fast as some of the other models mentioned, but still fairly decent.
It can handle Sprint and Verizon ExpressCards and USB EVDO modems, plus other devices including many phones and PDAs. The one major downfall to this model is that is does not come with a PCMCIA slot. This device would work well for people who travel often and business owners.