Top Internal Hard Drives - Western Digital, Seagate and Hitachi HDD Reviews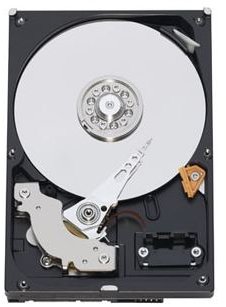 Internal Hard Drives Overview
For anyone who's ever needed extra space or simply wanted to back up his/her files, an internal hard drive is a must. But, with so many on the market, it's hard to choose which one is right for you.
All the modern drives are promoting their ecofriendliness. All the drives here have low power consumption, which allows for energy-savings in the home or office. In the modern office or even the home office, this can convert into great savings on electric bills and help save the environment in the process.
Western Digital
If you deal mostly with write-intensive situations, then the Western Digital RE3 Enterprise 500GB is probably going to be the best machine for you. It comes with a dual processor for faster performance and sports IntelliSeek, which allows for lower power consumption. It runs cooler, which gives it less chance of burning up.
What's really nice about this model is that it's quiet, which can be quite a plus in already noisy situations. The major downside to the Western Digital RE3 Enterprise 500GB is that it's a little pricey at above $100 for its drive size.
Another set of Western Digital drives are the Caviar Black 1 TB (approximately $200 retail) and the Caviar Green. The Caviar Green (approximately $200 retail) uses 40 percent less energy than a standard drive and is supposed to be extremely quiet. It too has up to 1TB of storage space, allowing for that needed extra space for anyone dealing with many or over-sized files.
The 1TB Caviar Black is also a prize because it is so fast; it comes with a dual processor to improve speed. These models also come with a five-year warranty, which means by the time that you are ready for an upgrade, your warranty will be just running out.
Another Caviar model is the 80 GB 7200 RPM Caviar EIDE Hard Drive. This inexpensive model (approximately $50 retail) is great for those that just need some additional space, but don't need to worry about extremely large or data-intensive files. It is a good fit for the average desktop consumer. It can load about 100 MB per second, which doesn't make it the faster model, but a fairly reliable one. This long-lasting model also cuts down on noise and heat.
If you have the cash, the Western Digital VelociRaptor (approximately $300 retail) is probably the fastest machine on the market with its 10,000 rpm speed. The problem with this machine is the low-end 300GB memory, but it has some of the highest ratings for reliability. So, in fast-paced industries, including security and financial industries, this is probably the machine best suited to your needs. It too comes with the five-year, industry-leading warranty.
Seagate
If you need to store large media sets, the Seagate Barracuda 7200.11 (approximately $200 retail) drive may be right for you. It comes in two drive sizes: the 1TB and 1.5TB driver capacity, which allow for greater performance. This size will allow you to save many large projects or other high-capacity items, such as digital photos and HD video. The speed of this machine does leave something to be desired at 120 MB per second, which is slightly slower than many of the other models.
Seagate has been known for the reliability of their products, and, looking at the consumer reviews, this model is no different. This high-capacity machine delivers great performance and handles large projects easily.
Another Seagate internal drive model is for your laptop. When going to add a new internal hard drive for your laptop, you need to make sure that the new internal hard drive will fit into your laptop. Most laptops need drives that are no more than 9.5 mm high (0.374 inches).
Seagate's Momentous 5400.4 Hard Drives ($60 to $75 retail) can hold between 120 to 250 GB of capacity, which means they're useful for gamers or videographers. This model is also fast with a 3Gb per second SATA interface. This model will fit most mainstream 2.5 inch models (height 0.374 inches, width 2.75 inches and depth 3.957).
Whatever your needs are, one of these models should easily fit your requirements, and most of these devices can be found online.
HITACHI Travelstar 7K320
Hitachi also has an 2.5 " internal hard drive for laptops that is actually quite a bit larger than the Seagate models. HITACHI Travelstar 7K320 ($100 to $125 online retailers) is another great model for gamers, videographers and anyone who deals with large files on their laptop. At 7200 RPM, it's quite fast and can hold a large 320GB of capacity. Again, just make sure that it will fit your laptop before you buy it. The specifications for this model are height 9.5 mm, width 70 mm, depth 100 mm and 115 grams.