New York State Approves Incentives to Bring Semiconductor Manufacturing Jobs with AMD's Foundry Company to The Capitol Region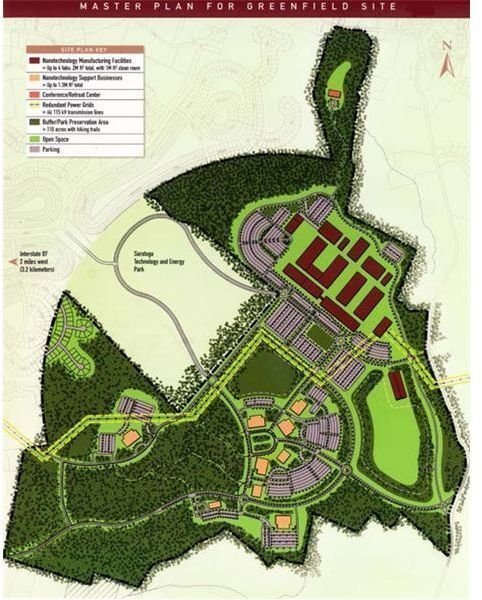 New York State Clears the Way for AMD and their New Foundry to Set Up Shop
AMD's plans to create The Foundry Company out of its manufacturing operations and money from the UAE are one step closer to fruition. A condition of the deal was that the same $1.2 billion incentive package offered to AMD, towards the construction of a new semiconductor fab in Saratoga County, be made available to the new company. The Empire State Development Corporation and the Public Authorities Control Board both voted unanimously to approve the transfer of the incentives originally offered to AMD.
The ESD postponed voting on November 24th while terms of the deal with the new company were ironed out, but approved the agreement shortly thereafter at a special meeting on December 1st. The $650 million grant part of the grant and tax subsidy incentive package also required the approval of the State PACB, which was granted December 17th.
Fab 4X Brings Manufacturing Jobs to New York
With federal money going by the dozens or hundreds of billions under bailouts, with unclear benefits to taxpayers, it looks like New York just made a pretty solid deal. Fab 4X will employ about 1600 in the construction industry while it is being built. Construction begins early next year and will go on for over two years. Fab 4X, it is expected, will cost about $4.6 billion when everything is said and done.
Fab 4X will begin producing in 2011 or '12 with 32nm process technologies, employing at least 1205 people full time by the beginning of 2014. 1465 people could be working at Fab 4X by the end of that year. The plant is also designed to smoothly update to 22nm production, down the road.
An economic impact study prepared by ESC Company predicts an extra 550 people will be working in direct relation with Fab 4X (security, cleaning, delivery, etc). Those 2000 people working at the Fab need to drive, eat, sleep, shop, and so on, and the study predicts another 4500 of these indirect jobs.
What If AMD and TFC Take the Jobs Offshore?
Taking the jobs offshore is probably a bad idea. The Foundry Company has committed to the aforementioned 1205 full time employees by the beginning of 2014, and the incentive agreement probably has further provisions to make sure those jobs are around for a while. TFC probably doesn't want to give back the money and, presumably, associated penalties.
More importantly, you don't spend over $4 and a half billion on a new factory just to clear out of there in a hurry. TFC has carefully chosen the location not only because of the grant, but proximity to existing AMD and IBM operations, as well as several technology oriented universities, colleges, and research facilities. Fab 4X will be built in the Luther Forest Technology Campus, over 2 square miles zoned for nothing but green space, nanotech, and supporting industries, complete with redundant power and telecommunications infrastructures.
What If The Foundry Company Folds?
AMD indeed carries a lot of debt, and their share price wasn't doing great even before Wall St.'s credit issues. But they only have half of TFC in a control sense, and about 34.2% of it economically. And New York made the deal with TFC. The balance of The Foundry Company is owned by ATIC, the Advanced Technology Investment Company.
ATIC represents the government of Abu Dhabi, the leading United Arab Emirate. The UAE, which controls almost 10% of the world's accessible oil, can afford to be patient. The UAE's investment outlook with regards to AMD and TFC is indeed long term. A press release about TFC suggests the future contemplation of a fabrication facility in Abu Dhabi following the $2 billion expansion of existing fabs in Dresden (36 and 38) and completion of the $4.6 billion New York fab. Of course, that assumes a new Abu Dhabi facility would be a better cost alternative than more plants alongside existing fabs.
Even if the worst should happen to AMD, TFC will have plenty of cash available. While the loss of AMD's business would be felt deeply by TFC, it might not be enough to kill it or shut down Fab 4X. TFC will operate as a merchant semiconductor foundry, contracting out manufacturing services to fabless chip designers other than AMD. Altogether, the 3000 or so AMD employees being transferred to TFC may have safer jobs than those that stayed.
Not Carved in Stone Yet
The approval of the incentives was only one of regulatory and investor approvals AMD's foundry spin-off requires. Also, some feel that Intel could create legal problems for AMD by arguing the x86 license doesn't extend to The Foundry Company. Likely the most difficult approval, however, will be getting the Committee on Foreign Investment in the US, or CFIUS, to clear the UAE-AMD transaction.